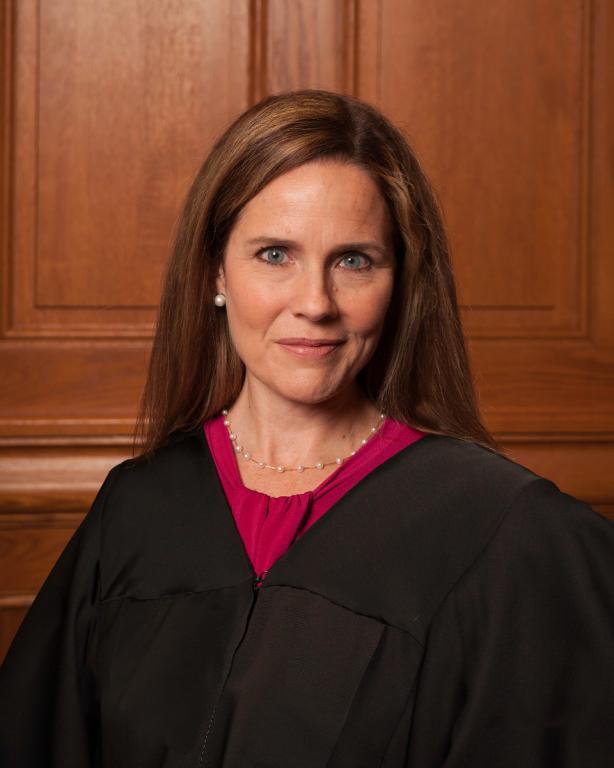 Yesterday, the new U.S. Supreme Court Justice Amy Coney Barrett rejected the plea from eight students at Indiana University claiming the school's recent vaccination mandate for all students, except those claiming religious objections or having a medical risk, violates their "Constitutional rights." (But see my post, "Religious Exemption from Vaccine Mandates Is Morally Wrong.") Justice Barrett made the ruling surprisingly without any statement of justification. She could have decided to include the other justices. I guess she deemed it unnecessary, and wrote nothing about her decision, since she was merely supporting a federal district judge and an appeals court that already had ruled against the students' request. Incidentally, six of the eight students previously requested a religious exemption from the school, and it was granted.
The students' petition had claimed that this vaccination mandate by Indiana University "is coercing students to give up their rights to bodily integrity, autonomy, and of medical treatment choice in exchange for the discretionary benefit of matriculating at IU."
Judge Frank Easterbrook, of the 7th Circuit Appeal Court, already had written about this case, saying, "Each university may decide what is necessary to keep other students safe in a congregate setting. Vaccinations protect not only the vaccinated persons but also those who come in contact with them, and at a university close contact is inevitable." To me, that's just common sense. But we've got a lot of Americans who don't seem to have much common sense about this devastating pandemic. See my post, "Anti- and Non-Vaxxers Threaten Reopening." Easterbrook further wrote, "People who do not want to be vaccinated may go elsewhere." Indeed, that is their right, not telling the university it cannot protect student health.
This was the first covid pandemic case about vaccinations to reach the Supreme Court. There are plenty of these cases pending in lower courts. So, Justice Barrett's ruling will likely affect all of them. It will remove obstacles for the vaccination mandate movement, which is picking up speed among businesses, corporations, and universities businesses. Indiana University further announced recently that it also will require all people on its campuses to where masks indoors. Hundreds of U.S. universities are requiring both.
Justice Barrett made the court's sole decision due to court protocol, in which this emergency petition went solely to her since she lives in the region of the dispute. Justice Barrett is a Catholic Charismatic Christian, is married, has seven children, two of whom are adopted, and she and her family live in South Bend, Indiana.