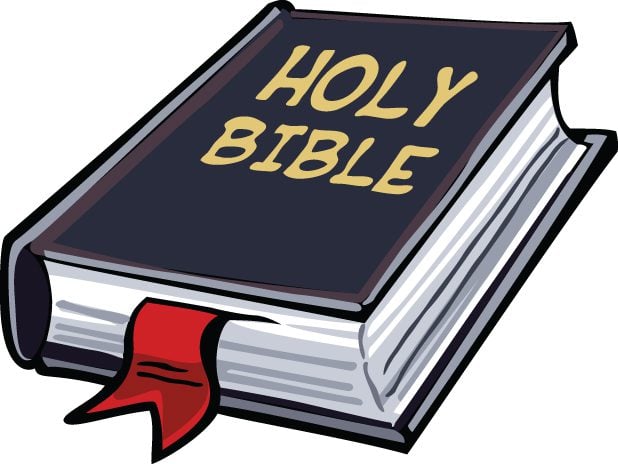 Throughout my Christian life, the Gospel of John, which scholars also call "the Fourth Gospel, has been my favorite of the four New Testament gospels. When I played the regular PGA Tour, I often carried one or more pocket-sized booklets of the Gospel of John in my golf bag to give to people to whom I witnessed about my Christian Faith.
I believe the Gospel of John is the most well-crafted book I have ever read. Much of it's prologue, John 1.1-18, serves as sort of an outline of the book. And the book's first sentence, in John 1.1, represents a mini-prologue that does the same more succinctly. Eventually, I learned to connect items in these prologues with content in the text.
For example, the second clause in the mini-prologue (in the NRSV and following), "and the Word was with God" (Jn 1.1b), connects to Jesus' sayings, "And the one who sent me is with me; he has not left me alone" (Jn 8.29), and "Yet I am not alone because the Father is with me" (Jn 16.32). Sometimes, one of these clauses in the mini-prologue connects with statements made about Jesus by other people.
For example, early in the Fourth Gospel, Jesus encounters Nicodemus, a Torah teacher and member of the Sanhedrin. With an inquiring mind, Nicodemus came to Jesus privately at night to avoid ridicule from other Sanhedrin members. Right away he said to Jesus, "Rabbi, we know that you are a teacher who has come from God; for no one can do these signs that you do apart from the presence of God" (Jn 3.2). Most English Bibles translate the last two Greek words (met autou) literally as God being "with him."
It is the same with the third clause in John's mini-prologue, in John 1.1c. Now, it is traditionally translated "and the Word was God;" but it should be translated something like, "what God was, the Word was," as in the NEB. This connects to Jesus' saying, "whoever has seen me has seen the Father" (Jn 14.9). Jesus did not mean he is the Father or that he is God, which latter the traditional translation of Jn 1.1c says. Rather, Jesus said twice what he meant, about seeing the Father, by explaining, "I am in the Father and the Father is in me" (Jn 14.9-10). Scholars call this The Mutual Indwelling.
This is the greatest revelation about Jesus Christ, that God was both with Jesus and in Jesus like no other. This is what made Jesus so unique. He was not so distinctive because of some nature peculiar to himself, as Christian orthodox theology determined long ago. Rather, Jesus was so unique because of what God, his Father, did with him.
But then, God did all that with Jesus because Jesus was so accepting of what God had planned for him. For, when John the Baptist baptized Jesus in the Jordan River, the Holy Spirit came down upon Jesus in the form of a dove and a voice from above was heard, "This is my Son, the Beloved, with whom I am well pleased" (Matthew 3.17 and parallels).
Even the prominent Christological agency of the Fourth Gospel indicates that God was with and in Jesus. For this gospel says repeatedly that God sent Jesus and Jesus "came from God" (e.g., Jn 16.30). God had sent others, for example, John the Baptist. Of him the larger Johannine prologue says, "There was a man sent from God, whose name was John" (Jn 1.6). As Jesus' forerunner, he said of him, "I am not worthy to untie the thong of his sandal" (Jn 1.27). It was because God was with and in Jesus like no other. And because of this, God is bringing, and will continue to bring, his salvation to humankind through Jesus, who will be the head of all of God's Creation.