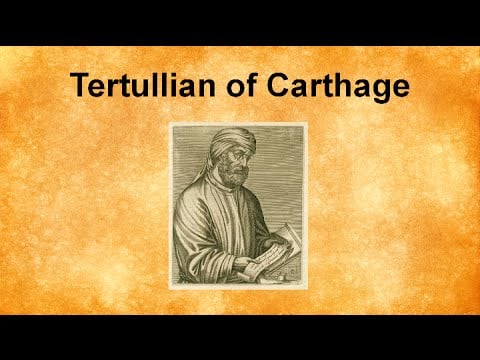 Since the publishing of my book The Restitution of Jesus Christ, in 2008, I have inclined more toward the view that the triple formula in Matthew 28.19, "baptizing them in the name of the Father and of the Son and of the Holy Spirit," is an interpolation (=a later insertion, thus unoriginal). This is a difficult position for me to take since I have a fairly conservative view of the inspiration of the Bible. Plus, this text is well supported in the oldest Greek manuscripts (mss.) of the New Testament (NT). Now, it should be recognized that Mt 28.19, like the seven other NT texts, which merely mention "the Father/God," "the Son/Jesus (Christ), and "the (Holy) Spirit" together, do not teach a doctrine of the Trinity. Nearly all, distinguished, Trinitarian, NT scholars admit this.
But as I suggest in RJC, this formula in Mt 28.19 is non-sensical. First, its singular "name" (Gr. onoma) identifies three entities, which is an incompatibility. Second, YHWH (Yahweh) is God's name in the OT (Exodus 3), and Yeshua/Jesus is the Lord's name; but neither "Father," "Son," nor "Holy Spirit" are names. "Father" and "Son" are titles. And the Bible never ascribes a name to the Holy Spirit. This suggests the Holy Spirit is not a person, but God's spirit. Third, this baptismal formula is never stated elsewhere in the NT; rather, it conflicts with the following narratives in Acts (NRSV):
"Peter said to them, 'Repent, and be baptized every one of you in the name of Jesus Christ'" (Acts 2.38)

"they had only been baptized in the name of the Lord Jesus" (Acts 8.16)
Peter "ordered them to be baptized in the name of Jesus Christ" (Acts 10.48)
Paul had them "baptized in the name of the Lord Jesus" (Acts 19.5)
Notice that the Apostle Peter spoke three different times about being "baptized (every one of you) in the name of (the Lord) Jesus (Christ)." He also preached, "the name of Jesus Christ of Nazareth,… There is salvation in no one else, for there is no other name under heaven given among mortals by which we must be saved" (Acts 4.12).
So Luke, who wrote the book of Acts, knew only of baptizing in Jesus' name. Luke was an associate of the Apostle Paul on some of Paul's missionary endeavors Luke writes about in Acts. Luke records Paul's conversion experience and two testimonies by Paul about his conversion (Acts 9, 22, 24). Paul had a vision in which Jesus spoke to him. Then Paul was converted by believing in Jesus. Luke says only that Paul "was baptized" (9.18). Later, in Luke's account of Paul's testimonial speech to a crowd at Jerusalem, Paul related his vision of Jesus and told of a man named Ananias who later helped him. Ananias said to Paul, "The God of our ancestors has chosen you to know his will, to see the Righteous One," Jesus (22.14). Ananias then told Paul, "Get up, be baptized, and have your sins washed away, calling on his name" (v. 16), referring to Jesus' name.
Paul writes of baptism as if it is done only in the name of Jesus as the following reveals:
"all of us who have been baptized into Christ Jesus were baptized into his death" Romans 6.3). So, Paul says Christian baptism symbolizes Jesus' death. Then "baptizing them in the name of the Father and of the Son and of the Holy Spirit" does not seem to fit what Paul teaches here.
Due schism in the church at Corinth regarding individual attachment to certain leaders including himself, Paul writes to the church, "were you baptized in the name of Paul? I thank God that I baptized none of you except Crispus and Gaius, so that no one can say that you were baptized in my name" (1 Corinthians 1.13-15). So, Paul thinks of being baptized in a single person's name, which does not seem to comport with Mt 28.19b.
"you were washed, you were sanctified, you were justified in the name of the Lord Jesus Christ and in the Spirit of our God" (1 Corinthians 6.11). So, Paul says they were "washed … in the name of the Lord Jesus Christ." Whether or not Paul has in mind baptism or only forgiveness as spiritual cleansing, baptism symbolizes it. And notice that Paul "the name of … Jesus" but not the name of "the Spirit."
"As many of you as were baptized into Christ have clothed yourselves with Christ" (Gal 3.27).
"And whatever you do, in word or deed, do everything in the name of the Lord Jesus Christ" (Colossians 3.17), which necessarily would include baptism.
So, the Apostle Paul, like Peter and Luke, knew only of being baptized in Jesus' name. Thus, they did not know of the triple baptismal formula in Mt 28.19b. 
Luke and Paul wrote 51% of the NT, yet it appears that neither of them believed God was a Trinity of Persons. Even leading Trinitarian NT scholars, such as the eminent N. T. Wright, have been admitting this for many years.
When studying a biblical text, parallel scriptures should be consulted. For example, Jesus so-called Great Commission in Mt 28.18-20 often receives sole attention without consulting the same in Luke 24.46-49 and perhaps Mark 16.15-18, though it has weak Greek manuscript support. Luke records that the risen Jesus said to his disciples, "Thus it is written, that the Messiah is to suffer and to rise from the dead on the third day, and that repentance and forgiveness of sins is to be proclaimed in his name to all nations beginning from Jerusalem. You are witnesses of these things. And see, I am sending upon you what my Father promised: to stay here in the city until you have clothed with power from on high" (Lk 24.46-49). Notice the saving message is to be proclaimed in "his name," referring to "the Messiah" who is Jesus, the one speaking.
Jesus was referring to what would occur a few days later, after he ascended to heaven (Acts 1.9-11). Luke says, "When the day of Pentecost had come, they were all together in one place. And suddenly from heaven there came a sound like the rush of a violent wind, and it filled the entire house…. All of them were filled with the Holy Spirit and began to speak in other languages" (2.1-2, 4). A large crowd gathered outside. Peter then proclaimed, "You that are Israelites, listen to what I have to say: Jesus of Nazareth, a man attested to you by God with deeds of power, wonders, and signs that God did through him among you according to the definite plan and foreknowledge of God, you crucified and killed by the hands of those outside the law…. Repent, and be baptized every one of you in the name of Jesus Christ" (vv. 22-23, 38). So, like Luke and Paul, Peter knew only of baptizing in the name of Jesus Christ.
Some have claimed that baptizing "in the name of the Father and of the Son and of the Holy Spirit" means only to be baptized according to their authority. But Jesus began this statement by saying, "All authority in heaven and on earth has been given to me" (Mt 28.18). It would seem to follow from this that the baptizing is to be done according to his authority, suggesting it be in his name only, which is "Jesus" not "Son."
Jesus taught his disciples about doing things in his name. Although he instructed to pray to the "Father" (Matt. 6.9; Luke 11.2), Jesus also said, "I will do whatever you ask in my name, so that the Father may be glorified in the Son. If in my name you ask me for anything, I will do it" (John 14.13-14). And Luke says of Jesus, "the Lord appointed seventy others and sent them" to proclaim the kingdom. "The seventy returned with joy, saying, 'Lord, in your name even the demons submit to us" (Luke 10.1, 17; cf. Mark 16.17). So, throughout the NT it says salvation is proclaimed, recipients are baptized, prayer requests are made, and demons are cast out–all in the name of Jesus.
If the triple baptismal formula in Matthew 28.19 is not original, how did it get into this gospel? Tertullian of Carthage is known for first introducing the trinitas concept. (But Tertullian's Trinity was different from what the Catholic Church later adopted officially in 381.) He was the most influential Christian theologian during his lifetime. Tertullian became a Montanist, thus over-emphasizing the Holy Spirit. I don't know Montanism very well, but I wonder if Montanists were the first group to claim the Holy Spirit is a person/Person. The Didache and Tertullian's Against Praxeas are the first extant, extra-biblical literature to quote the entire Mt 29.19. If The Didache was published at the end of 2nd c., as nearly all scholars thought until recently, the author of The Didache and Tertullian penned this about the same time. Tertullian used the Western Text of the four prominent NT text families, as did the N. African church says Bruce Metzger (Text. Com., xviii). He says, "The chief characteristic of Western readings is fondness for paraphrase. Words, clauses, and even whole sentences are freely changed, omitted, or inserted" to achieve "enrichment of the narrative." So, Western Text scribes were more apt to insert things without warrant.
In Tertullian's book Against Praxeas (20.1-2), he faults Praxeas for depending on only three Bible texts to support his view that God is a monarchy, meaning a single person. Then Tertullian pens an oft-quoted statement about scripture that reads (20.3), "the only proper course is to understand the few statements in the light of the many." At least Praxeas had three, yet there are many more. Tertullian only had one for the triple baptismal formula which he endorsed–Mt 28.19b.
Roman Catholic scholar Raymond E. Brown says in his Introduction to Christology the triple formula in Mt 28.19 is an interpolation. He suggests it was inserted for liturgical reasons. Such insertions often got onto NT manuscripts first as an explanatory comment in a margin. Then a scribe might later insert such a marginal note into his copy he was making. Maybe that is what happened and that it was first introduced into the Western Text.
………………
To see a list of titles of 130+ posts (2-3 pages) that are about Jesus not being God in the Bible, with a few about God not being a Trinity, at Kermit Zarley Blog click "Chistology" in the header bar. Most are condensations of my book, The Restitution of Jesus Christ. See my website servetustheevangelical.com, which is all about this book,  with reviews, etc. Learn about my books and purchase them at kermitzarley.com. I was a Trinitarian for 22 years before reading myself out of it in the Bible.