U.S. President Donald Trump is on his merry way out of this country, away from his troubles about firing FBI Director James Comey and then getting Robert Mueller, former 12-year FBI Director as a special prosecutor, to investigate the alleged Trump-Russia collusion. President Trump is visiting the Middle East and Europe. Especially since he ran for president, Trump has spoken about the Israeli-Palestinian conflict. The self-proclaimed deal master calls it "the ultimate deal." Like so many U.S. presidents before him, Donald Trump wants to try his hand at solving the mother of all intractable conflicts in the world. He'll need more than just a hole-in-one to pull it off.
On President Trump's trip, he first visited Saudia Arabia where he was cheered and lauded by royalty and common folk alike. The Saudis have been reeling ever since their relations with the U.S. turned sour under U.S. President Barak Obama's leadership. One small problem was that the U.S. government did not try to stop a lawsuit against the Saudi government that allegedly supported the fifteen Saudi men out of nineteen total who hijacked four airplanes on September 11, 2001, and committed suicide by killing nearly 3,000 Americans.
Another reason the Saudis welcomed President Trump was that he said he would not scold them for their human rights violations or try to impose our democratic form of government on Middle Easterners. That is a departure from long-standing U.S. policy about promoting human rights around the world. Plus, it is an abandonment of President George W. Bush's policy of spreading democracy in the Middle East, which Obama did too, but less so.
The Middle East, of course, is predominantly Muslim in religion. Muslims historically have been divided mostly between the Shiites and the much larger sect of Sunnis. The southern Arab states are predominantly Sunni, and Iran to the north is thoroughly Shiite. In recent decades, Saudi Arabia and Iran have increasingly become opponents. Iran is more known for its human rights violations; but Saudi Arabia is not innocent.
The New York Times reported yesterday, "the Saudi human rights record is no better than Iran's. By some measures, it is worse…. Freedom House, an advocacy group based in Washington, ranks Saudi Arabia … 10 out of 100 on its freedom index, below Iran's 17."
One of the purposes of President Trump's trip to the Middle East is to exacerbate this divide between the Shiites in Iran and the southern Arab states led by Saudi Arabia by strengthening the U.S. military connection with the southern Arab states. Trump bashed the nuclear deal signed by the U.S. and Iran under former President Obama. That was another thing that alienated Saudi Arabia from the U.S. Under Obama's leadership, the Saudis no longer felt they could depend on the U.S. as an ally. Monday, President Trump signed a $110 bln weapons sale to Saudi Arabia that made them very happy. They fear the more heavily-armed Iran on their northern border.
President Trump is now in Israel and the West Bank, meeting there with Palestinians. While Mr. Trump was in town, visiting the Wailing Wall in Jerusalem, Israel wanted him to focus mostly on the Israel-U.S. partnership, including its opposition to Iran. But Iran's beligerence against Israel is mostly due to Israel's fifty-year occupation of the West Bank, which was considered to be Palestinian territory, and its intransigence in settling this real estate problem. Real estate mogul Trump is confident he can go where no man has gone before–accomplishing the ultimate real estate deal.
Yet, right before Mr. Trump began his trip, Israel threw another wrench into the works. The New York Times reported yesterday that Israel "announced the establishment of a committee to retroactively push for legalization of settler outposts and homes in the West Bank built without government authorization."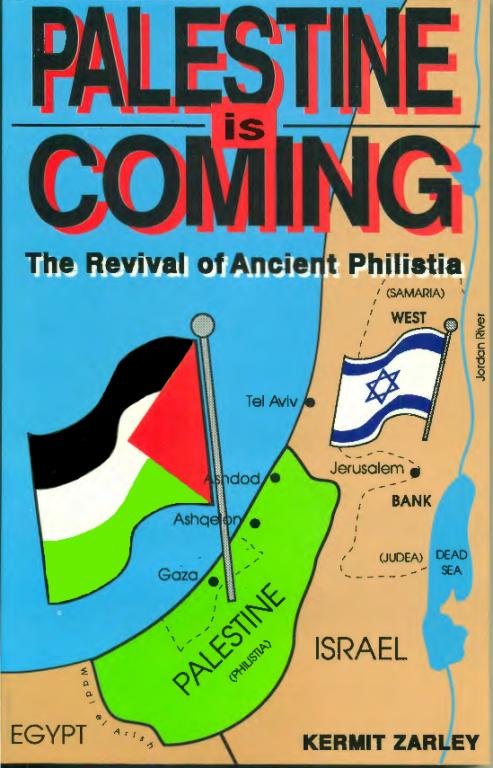 How can you make the ultimate deal when Israel does things like that? I say the focus on the problem is wrong-headed. The Israeli-Palestinian conflict will never be solved by trying to put a Palestinian state in the West Bank. What I mean is if that occurs it will not work. So they need to look elsewhere to solve this real estate squabble. Read Palestine Is Coming: The Revival of Ancient Philistia.