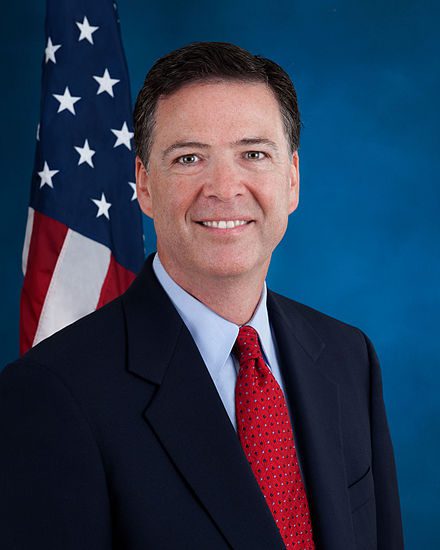 Now that President Donald Trump and James Comey–the FBI Director who the president fired May 9th–have spoken their views about three meetings and six phone calls the two men had this year, it has come down to a "he said, he said" situation. That is, last Thursday Comey testified before the Senate Intelligence Committee. He said five times that President Trump lied about some of those conversations by afterwards denying he tried to get Comey to close down the FBI's investigation of possible collusion between people on Trump's election campaign team and Russian government operatives during the presidential election last year in order to get Trump elected.
After this Comey testimony, President Trump claimed Comey's accusations of him before the Senate were untrue and that Comey was lying. So, who do you believe? Let's consider the past character of the two men.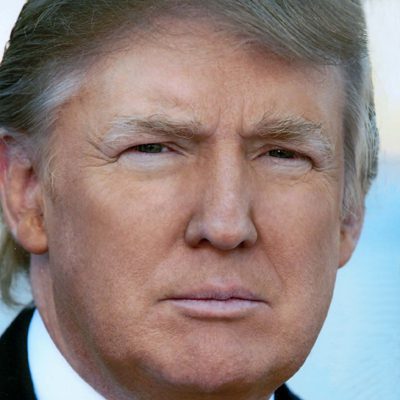 I don't need to say much about Donald Trump, since Americans know quite well who is. He is a New York City real estate mogul and developer who professedly is a multi-billionaire and who has his name on many marquee hotels and golf courses. He then became a reality TV personality, starring as host of "The Apprentice" that got high ratings. It started in 2004 and ran fourteen seasons with Trump as the star character all that time.
During Trump's presidential election campaign, about a dozen women went public with accusations that Donald Trump had sexually harassed them at some time, with some of them claiming he sexually groped them. Trump denied all of it and threatened lawsuits against them, which so far has not happened. Then video tapes were shown on TV of Donald Trump saying to "Access Hollywood" star Billy Bush that Trump often groped women sexually without asking for their consent. So many people who viewed that thought such a revelation would be the end of Trump's presidential candidacy. But Donald Trump surprised us time and time again as he became president.
Regarding truth telling, Politico and other media outfits rated the truthfulness of the candidates (16 Republicans) who ran for the U.S. presidency last year based on their public speeches and interviews then given. Trump was by far the most untruthful.
But what about James B. Comey Jr.? Is he trustworthy? Americans don't know nearly as much about him as they do about Donald Trump. Six-foot-eight-inch and slender James Comey was born in 1960 in Yonkers, New York, and grew up in Allendale, New Jersey. He comes from a devotedly Christian home of Irish parents. Comey graduated from the elite College of William and Mary in 1982, majoring in chemistry and religion. His senior year thesis was about his belief in Christian public action that featured Reinhold Niebuhr, the so-called "Washington D. C. theologian," and Jerry Falwell who was the founder and leader of Moral Majority that was prominent in the 1980s. In 1985, James Comey got his law degree (J.D.) at the University of Chicago.
First, James Comey as a lawyer and FBI Director is more likely to be more trustworthy than Donald Trump is. As Deputy Chief of the Criminal Division for the U.S. Attorney's Office in the Southern District of New York, James Comey helped prosecute the Mafia's Gambino crime family. Comey led the prosecution of Martha Stewart and her friend Sam Waksal, who was CEO of ImClone, that was about insider trading. President Barak Obama nominated James Comey as the FBI Director in 2013. He succeeding Robert S. Mueller III, who was the director for 12 years and is now the special counsel investigating the alleged Russia probe and possible Trump team-Russia collusion.
Second, James Comey is a professing Christian who used to teach Sunday school at a Methodist Church. Of all the mainstream church denominations, John and Charles Wesley's Methodist church denomination has always stood at the head of the class for teaching Christians to live an ethical, Christlike life. See my book Solving the Samaritan Riddle on this and my Wesleyan background. Form Methodism arose the Holiness Movement from which then sprang the Pentecostal Movement.
When it comes to this "he said, he said" thing between Trump and Comey right now, I think Americans eventually and overwhelmingly will decide that Comey is much more reliable as a truth teller than Donald Trump is.