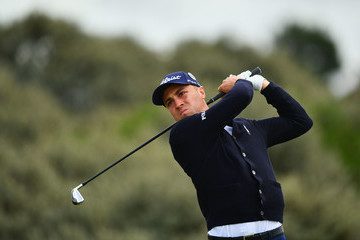 Young, American Justin Thomas just won the inaugural CJ Cup on the PGA Tour at Nine Bridges in Jeju Island, South Korea. He defeated Australia's Marc Leishman on the second hole of a sudden-death playoff. It was the 24-year old Thomas' sixth win on the PGA Tour this calendar year, which is the most wins of anybody. It was the second event of the 2017-2018PGA Tour season.
Thomas was surely the best player in the world in 2017. Weighing only 150 pounds, yet knocking the cover off the ball, he is poised to become a superstar in professional golf.
In late September, Thomas received the coveted PGA of America Player of the Year Award despite being in third place in Sony World Rankings, behind #1 ranked Dustin Johnson and #2 ranked Jordan Spieth. It was because Thomas won a major–the PGA of America Championship–and had the most wins on the PGA Tour, which was five. Now he's added another to his bulging repertoire for 2017.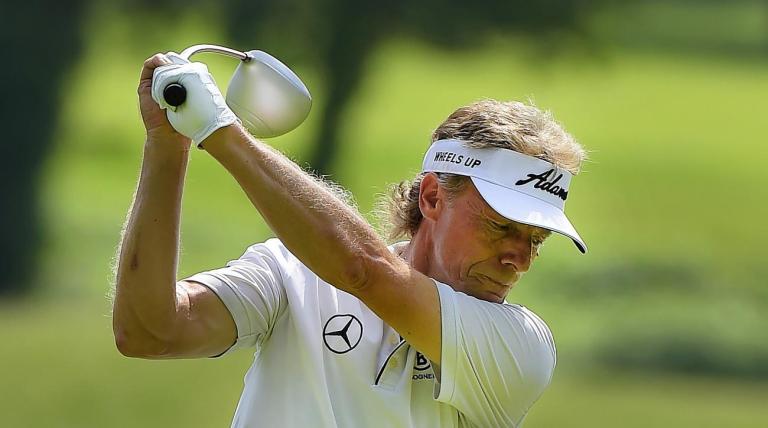 Also today, the seemingly ageless, yet 60-year old, Bernard Langer made a fifteen-foot eagle putt on the last hole to shoot a mediocre 70 yet win the Dominion Energy Charity Classic on the Champions Tour at The Country Club of Virginia's James River Course in Richmond, Virginia. He defeated by one stroke the surging Scott Verplank, who shot 66 despite missing short birdie putts on the last two holes. It was the first event in the Champions Tour's Charles Schwab Cup Playoffs. The grand finale will be the second week of November at Phoenix Country Club.
Like Thomas this year, Langer won the Senior U.S. Open, a major, and a total of six tournaments on the senior circuit. It gave him 35 wins for the fifty-and-older group on the Champions Tour. Will Langer ever age and thus wind down his career? Doesn't look like it. Bernard Langer is a member of the Champions Tour Chapel group of Christians. He plays golf like he's already got eternal life.