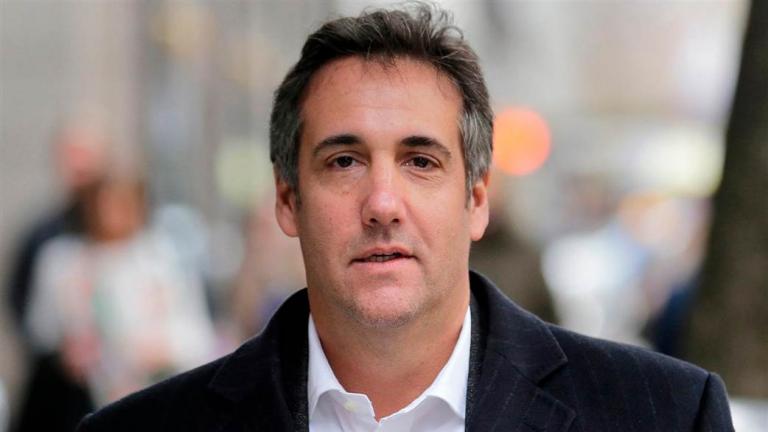 After reading today's article about his business history in the New York Times, it's looking more and more as if Michael Cohen will "flip" and thus cooperate with the FBI division in the southern district of New York and probably with Special Counsel Robert Mueller in the Russian probe. It seemed very improbable until recently because Cohen has been saying all along that it would "take a bullet" for Donald Trump, he loves him that much. But love can be fleeting.
President Donald Trump all year has been calling Michael Cohen his "personal lawyer" until maybe this week. The possible change starts with the FBI raid on Cohen's premises a month ago to get all kinds of information about him and his business dealings, especially those relating to Trump and Russia. According to this NYT article, it turns out that Cohen has conducted some shady business in his career and had a lot of relationships with some read shady characters, especially mobsters from Russia.
One thing alone that could cause Cohen to flip, and thus tell the FBI everything they want to know about Trump and election campaign for president as it regards Russian influence to get Trump elected, regards Cohen's wife. She and her parents are from Ukraine. Recently, Michael Cohen got a $500,000 line of credit from a bank using two condos in the Trump's Twin Towers that are owned by his wife's parents as collateral. But Cohen's wife is the person who signed the agreement. The question is whether or not Cohen used the money for the purpose stated in the agreement. If not, it could be bank fraud that would make Cohen's wife culpable and thus liable to spend some time in prison. Despite Micheal Cohen's own personal culpability before the law, that could be enough for him to turn states evidence by singing about his boss The Donald, but be it praises no longer. If so, no bullet and thus no more love.