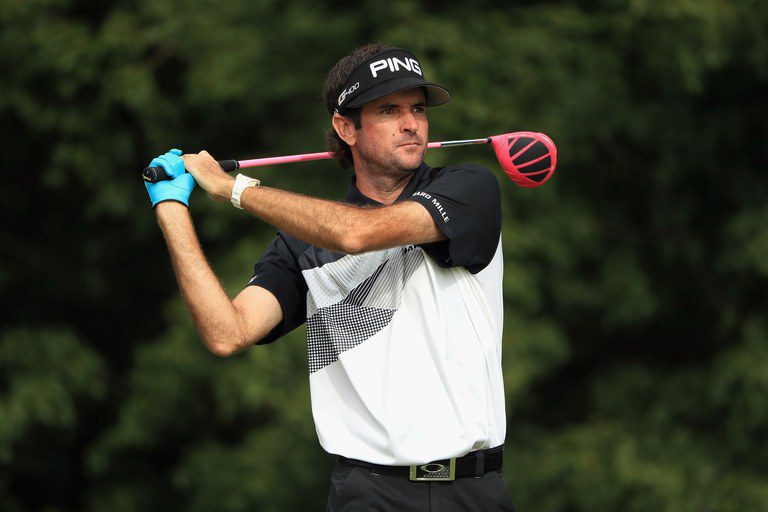 Today, Bubba Watson shot 63 to come from behind by six strokes to win the Travelers Championship at TPC River Highlands in Cromwell, Connecticut, by three strokes. It was the third time in his career that he has won this tournament; it was his third PGA Tour win this year, the most of anybody; it was his twelfth Tour win; and it insured him of a spot on the next Ryder Cup team.
England's Paul Casey started the day with a four-shot lead after shooting 62 yesterday. But he couldn't muster a charge and instead finished with a one-over par 72 for a four-way tie for second place.
Bubba is an amazing guy. He plays left-handed. Like a blacksmith, he hits the ball a mile. Yet he has the touch of a baby on the greens.
Bubba is so matter-of-fact. Last year, he thought his career was over. He was playing poorly, and he didn't want to play. Instead, he stayed home for a while to be a stay-at-home dad. You read that right! He was contemplating retiring. Maybe just manage his candy store. Yeah, the guy owns a candy store. Yet Bubba Watson is only 39 years old.
There's never been guy on the PGA Tour like Bubba Watson. Not even close. Bubba's wife and caddie talked him into not quitting the Tour and thus playing this year. Yeah, at least give it another year. Good idea. Heh Bubba, we love ya. Keep playin.