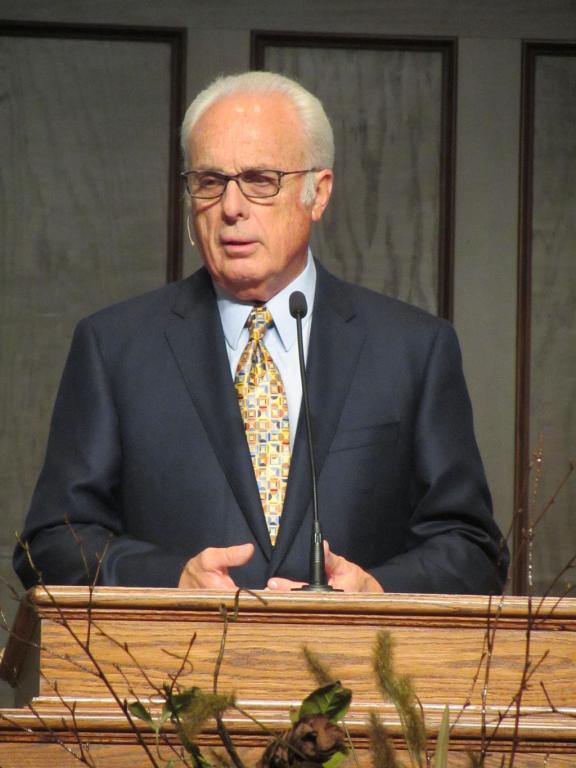 John F. MacArthur, Jr., is one of America's leading pastors. He pastors mega church Grace Community Church in Sun Valley, Southern California. And he has a very popular radio program entitled "Grace to You." Plus, he has authored over a hundred books. His MacArthur Study Bible is quite popular, selling over one million copies.
MacArthur is also the president of Master's University and Seminary in Santa Clarita, CA. Last August, the Western Association of Schools and Colleges' Senior College and University Commission placed the Master's school on probation. Among other things, it alleged that the school has "a climate of fear, intimidation, and bullying." Another accusation is "lack of qualification of staff members in leading positions."
MacArthur responded to this notice of probation by alleging it is persecution against an institution of faith. He then said, "Scripture says all who are godly in this present age will suffer persecution." Yes, but is that a legitimate application of scripture? This obviously is a judgment call. But what kind of guy is John MacArthur?
I suspect that John MacArthur used to listen to Bible teaching tapes of my former pastor Bob Thieme of Houston, Texas. One reason is that MacArthur has a persona that is reminiscent of Thieme. Plus, I recently posted that MacArthur says he has listened to the Bible teaching tapes of Dr. S. Lewis Johnson, former professor at Dallas Theological Seminary and one of my mentors, far more than any other preacher or teacher. Johnson, who was not like Thieme, was Thieme's closest friend in the academy.
The Western Association of Schools and Colleges is an official academic body responsible for the accreditation of public and private universities, colleges, secondary and elementary schools in California, Hawaii, and some Pacific islands. Since five-point Calvinist John MacArthur has a very prominent profile as an American church pastor, I doubt that such an accrediting association would make these allegations without substantial evidence.
Master's University and Seminary has just over 1,300 undergraduates. And to be fair, it is accredited by the National Association of Schools of Music and the very credible Evangelical Council for Financial Accountability. Furthermore, it is a member of the Association of Christian Schools International. And Master's Dean of Faculty Kevin Hill says the school is committed to improving what the WSAC has alleged.
We've seen such denials from pastors before. Just think of Jim Bakker, though I don't mean to put MacArthur in a category with him. It's just that Christians claiming religious persecution from agencies or institutions is the easy way out. But is it right? I'm also saying this because of MacArthur's very rhetorical and dogmatic demeanor.