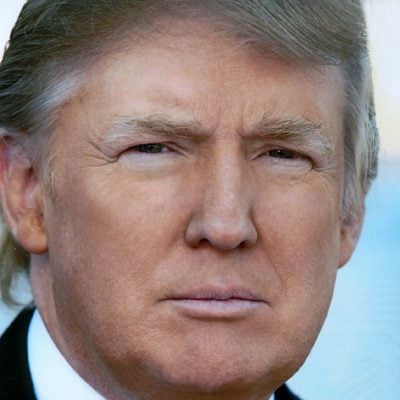 As President Donald Trump gloated last week by claiming on the basis of Attorney General Barr's four-page letter to Congress that the Mueller reported "exonerated" the president of any wrong doing, the president called for the Mueller report to not only be given to Congress but made public as well.
Fox News political analyst Judge Napolitano said yesterday that that public statement by Trump may have relinquished him of any right to claim executive privilege about anything in the report. It seems Trump was watching his favorite TV channel when the former judge spoke. Today, President Trump backpedaled by calling for the Mueller report to not be given to Congress or the public.
Of course, this arouses the same question about Trump's constant bashing of the Mueller investigation and Trump's refusal to make public his tax returns. That is, what is he trying to cover up? I think comedian Stephen Colbert said it well last week after Attorney General Barr made public his four-page letter to Congress about the Mueller report: "If Donald Trump is not a Russian asset, what the hell is wrong with this guy?"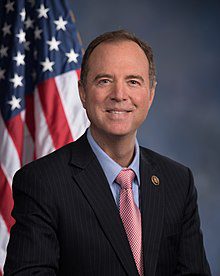 President Trump then attacked his favorite enemy of late–Adam Schiff (D-CA). He is chairman of the House Intelligence Committee that is conducting its own investigation into the activities of Donald Trump. President Trump spoke publicly of "Shifty Adam Schiff." Trump previously has publicly, purposefully, and demeaningly referred to Adam Schiff by saying his last name as "Shitt."
I don't know any evidence Trump has for saying Congressman Adam Schiff is "Shifty." But it looks like Trump is the guy who is suddenly shifty. And when it comes to somebody's last name being "Shitt," I think Donald Trump ought to hold his tongue so he doesn't purposely say such a "slip of the tongue." Why?
The Mueller report has not been released yet. Even though Mueller did not come to many conclusions in it, this report could still be very damaging to Donald Trump. Plus, there are 17 investigations going on about possible Trump wrongdoing. Most of them are in the tough Southern District of New York in the Justice Department. President Trump has no authority to shut down any of those investigations. Donald Trump is a businessman from New York City, and he doesn't have a good reputation in that business community. SDNY is going to explore Donald Trump's past business dealings with vigor. Trump may wish he could remain U.S. president forever so that he couldn't be indicted.
Adam Schiff is a Jew born in Massachusetts who resides in California. He has a political science degree from Stanford University and a law degree from Harvard Law School. Put that up against Donald Trump and his Wharton (Business) School.
Adam Schiff went on to work as a prosecuting attorney in the Los Angeles branch of the U.S. Attorney's Office and as an assistant U.S. Attorney. He entered politics in California in 1996. Adam Schiff is an astute and articulate member of the U.S. Congress. Plus, he conducts himself with dignity by refusing to lower himself to make verbal attacks on people like Donald Trump constantly does. Like a good prosecuting attorney, Representative Schiff is about the facts. I think Trump–with his reputation and demonstrations as president on what he thinks of abiding by laws–should be shaking in his boots with a former prosecuting attorney like Adam Schiff hot on his trail.