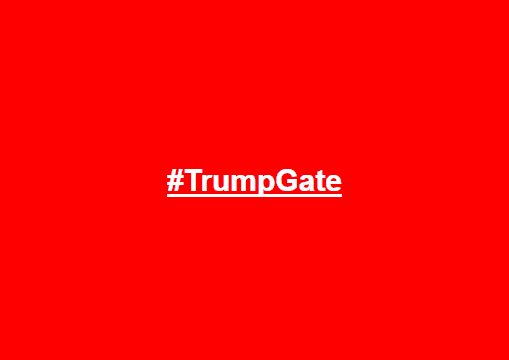 I use the word Trumpgate, reminiscent of Watergate, for the apparent scandal of President Trump's tenure in office. He is now under investigation for impeachment by the congressional House of Representatives. It increasingly appears that some of his closest presidential advisors, some of whom are professing Christians, could be implicated and thereby face legal jeopardy.
First, there is the staunchly evangelical Vice-President Mike Pence. He is very vocal about his Christian commitment. His possible legal liability appears to be less than that of some others at this point. And if President Trump is impeached by the House and removed from office by the Senate, Pence automatically would become president if he is not found guilty of crimes.
Second, there is Secretary of State Mike Pompeo. He has held this office for nearly twenty months. He has refused to provide any of the many documents under subpoena by House committees investigating impeachment. And he has been refusing to answer some important questions regarding Trumpgate. When Bill Taylor–the top U.S. diplomat to Ukraine who testified ten hours yesterday before Congress–strongly objected in an email to Mike Pompeo months ago concerning the legality of President Trump withholding $391 million in U.S. military aid to Ukraine unless its president publicly declared Ukraine would undertake an investigation in Ukraine concerning past activities there of Trump's political rivals here at home–Pompeo did not respond. That is suspicious.
Twelve days ago, Secretary Pompeo gave a keynote speech to the American Association of Christian Leaders who were gathered in Nashville. His speech was entitled "Being a Christian Leader." Mr. Pompeo said he has a Bible on his desk at all times and that he starts his work every day by reading some of it. He also said that God's people serve "a perfect God who constantly forgives us each and every day." I wondered if this reflected a guilty conscience regarding his part in Trumpgate.
Third, there is Jay Sekulow. He is one of President Trump's main lawyers, perhaps second only to Rudy Giuliani. Sekulow is a Messianic Jew. Over the years, he has appeared often on the Christian Broadcasting Network. Sekulow also hosts a weekly telecast on Trinity Broadcasting Network entitled "ACLJ This Week," which refers to American Center for Law and Justice and is a call-in show.
If Trump gets impeached, could Sekulow prove to have legal liability as a result of working for Trump? Trump's previous "personal lawyer," Michael Cohen, is now serving three years in prison, partly for political campaign violations directed at the behest of his boss. But, of course, Sekulow has a history of far more integrity than Cohen had.
If Donald Trump is impeached by the House, and even if the Senate does not remove him from office, it will result in some of these people who worked as close advisors to the president having a tarnished reputation.