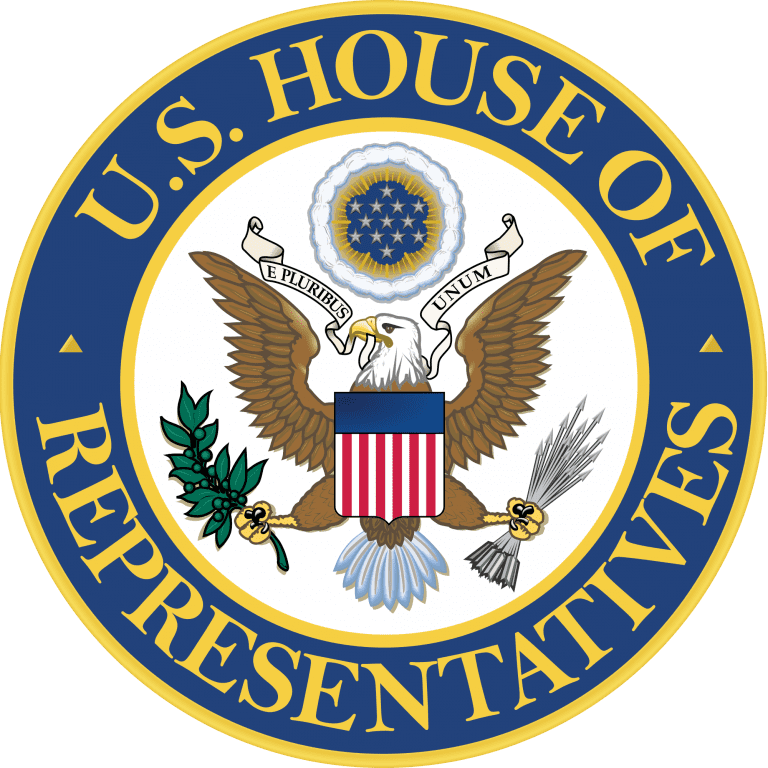 The U.S. Democrat-controlled House of Representatives began its open, televised hearings today in its impeachment investigation of President Donald Trump. It is being conducted by the House Intelligence Committee, with Chairman Adam Schiff, a former federal prosecutor from California, leading the proceedings.
Mr. Schiff began by reading a prepared statement wherein he explained that these proceedings would center on a phone call that President Trump made this summer, on July 25th, to Ukraine's President Zelinsky. Trump later released an edited transcript of it, revealing that he told Zelinsky he "wanted a favor, though," from him. It was that he wanted Zelinsky to investigate past activities in Ukraine by political rival and former Vice President Joe Biden and his son in relation to an Ukraine energy company named Burisma. This phone call had become known to the American public, first through an anonymous "whistleblower." Trump had been withholding $391 million in U.S. assistance to Ukraine's military because of this political "dirt" he wanted on Biden due to the upcoming presidential election a year off.
Ukraine is located in Southern Europe bordering on the Black Sea. It has the largest land mass of any nation in Europe. Crimea had represented 7% of Ukraine, but prime real estate at that. Ukraine has a lengthy history as a Christian country, with the Eastern Orthodox Church being quite dominant. Ukraine used to be in the Soviet Union. When the Soviet Union collapsed, in 1991, Ukraine became an independent, sovereign nation again. It has struggled to become a democratic country ever since. But it reportedly has had considerable corruption in both business and politics.
Russia's takeover of Crimea caused the U.S. and some European nations to impose economic sanctions on Russia. And the G-8 (Group of Either) economic forum–consisting of the leading free, economic nations in the world–then expelled Russia from their midst, thus changing its name to G-7. President Trump has been broaching the idea of readmitting Russia back into the group.
Chairman Schiff began his statement by telling some history that has transpired since 2014. It is that in 2014 the Russian military invaded Ukraine, a former territory of the former Soviet Union, attacked Ukraine's Crimea peninsula, the southern portion of Ukraine, and annexed it to Russia. Mr. Schiff then explained that Russia hacked our presidential election in 2016. He told about President Trump's lawyer Rudy Guiliani promoting a conspiracy theory about this hacking not being by Russia but Ukraine and briefly told how Mr. Guiliani was pursuing the exposing of this supposed revelation.
Mr. Schiff related some information in depositions his committee had previously obtained in closed hearings from government witnesses about all of this. He focused on the July 25th phone call between the two presidents and some of its ramifications.
Due to some outspoken, Republican members of Congress and President Trump having alleged that this impeachment investigation is illegal and therefore "a sham," Mr. Schiff defended Congressional authority to hold such impeachment hearings based on the Constitution, which is the supreme law of the land. He quoted President Trump's acting chief-of-staff, Mick Mulvaney, who had exclaimed in a recent televised press conference that President Trump did nothing illegal regarding the July 25th phone call and that Democratic members of Congress needed to "get over it."
Schiff then concluded his prepared statement by quoting our founding forefather Benjamin Franklin. When asked about the birth of our nation and what kind of government it was, Franklin replied, "a republic, if you can keep it." He thereby implied that the American Revolution had occurred, and the nation subsequently formed, in rebellion to the King of England's autocratic attitude toward the American colonies and that the new nation should never allow its president to become similarly authoritative.
That is the crux of this impeachment proceeding–whether or not President Donald Trump has abused the power of the presidency to the extent that he should be removed from office by impeachment rules as set forth in the Constitution.
Devin Nunes, also of California, who is the ranking Republican member of the House Intelligence Committee, then read his prepared remarks, partly as a rebuttal to what Mr. Schiff had said. Nunes has been one of about four of the most vocal members of Congress who have opposed impeaching President Trump. Nunes called it "a carefully orchestrated media smear campaign" and "Democrats advancing their impeachment scam." He asserted it was based mostly on the Steele dossier–a political research paper compiled by a former UK investigator about Donald Trump while running for president. Nunes blamed an anonymous government "whistleblower" about the July 25th phone call as the prime cause of these impeachment proceedings. He called it a "low-key Ukrainian sequel," apparently being a sequel to the Steele dossier. Nunes concluded his remarks by accusing Democrats of having "caused Americans to lose faith in their government."
Chairman Schiff then made some introductions about the only two witnesses who were going to appear before the committee today. They were William (Bill) Taylor, the acting ambassador to Ukraine, and George Kent, Deputy Assistant Secretary for European and Eurasian Affairs. Both men are career diplomats, with Mr. Taylor having served fifty years so far and being in foreign service since 1992. He was the U.S. ambassador to Ukraine in 2006 to 2009, and Secretary of State Pompeo asked his recently to return to being the acting ambassador. But before Mr. Schiff could finish introducing these two men, Republican members of the committee repeatedly interrupted him, mostly for seemingly frivolous reasons.
George Kent spoke first, also from prepared remarks. He also told some history about Ukraine. He said when Russia invaded Ukraine, in 2014, 13,000 Ukrainian soldiers were killed. Kent said that afterwards, the remaining nation of Ukraine was "near collapse." He explained, "Ukraine success is very much in U.S. interest–an Ukraine whole, free, and at peace." He said that since this Russian aggression against Ukrain began, the U.S. has contributed $1.5 billion to Ukraine to defend itself against Russia.
Mr. Kent then "outlined" his ten hours of deposition he gave recently to the committee in private hearings. He said he had cautioned that the U.S. "should not meddle in the business of another country" for political reasons at home. He revealed that he had heard of the effort by Mr. Rudi Guiliani, President Trump's personal lawyer, to smear Marsha Yovanovitch, also a career diplomat and then the U.S. ambassador to Ukraine. He said Guiliani was doing this because he believed in a conspiracy theory, it being that Ukraine, not Russia, was responsible for hacking the U.S. presidential campaign in 2016 and that Ms. Yovanovitch was opposed to their theory. Kent said he "was alarmed" at the efforts to oust Yovonavitch. Kent concluded his remarks by saying, "It is a privilege for me to sit next to my former boss, Bill Taylor."
Mr. Schiff then invited Mr. Taylor to speak. Taylor read a lengthy, prepared statement. Taylor is presently acting ambassador of Ukraine, being in that position only since June. Taylor stated in no uncertain terms that he has always been a "non-partisan" politically in his long career of diplomacy. He revealed that he was recently in Ukraine and the its soldiers are being killed every week due to Russian aggression, one even being killed when he was there. Taylor said he soon realized that regarding the U.S. relationship with Ukraine, there were two policies being conducted by different actors:  a "regular policy" toward Ukraine and an "irregular policy." Taylor alleged "they were at odds." He said the irregular policy was being led by Mr. Guiliani.
Mr. Taylor then gave a lengthy history of U.S. security assistance to Ukraine. He said Ukraine has been desperately trying to become a free, independent nation and a member of the European Union. He concluded his remarks on an upbeat note by comparing present Ukraine to the U.S. in its formative stages of becoming a nation. Mr. Taylor spoke in a rather charming tone of voice and read his script perfectly.
Chairman Schiff then questioned acting ambassador Taylor on various points of his prepared remarks for the purpose of clarification and perhaps sometimes emphasis. Schiff asked Taylor "how U.S. military assistance of Ukraine aids U.S. sovereignty." Taylor answered partly by citing some history of the Cold War–the competition between the Soviet Union and the U.S. between WWII and the 1991 Soviet collapse. Taylor said, "Ukraine is on the front line" of resistance to Russia.
Schiff then invited attorney Daniel Goldman, the Investigations Chief of the House Intelligence Committee, to question Mr. Taylor. Goldman asked Taylor why he had told colleagues the U.S. government "freezing" military assistance to Ukraine was "crazy." Taylor had said that one diplomatic colleague said President Trump cared about Ukraine getting political dirt on Biden and that he didn't care about Ukraine.
Mr. Schiff then had the proceedings recess for five minutes. Two hours and twenty minutes had elapsed in the proceedings, all of which I had watched. I then had to attend to other matters. I understand that the remainder of the hearing today was about various members of the committee questioning witnesses Taylor and Kent.