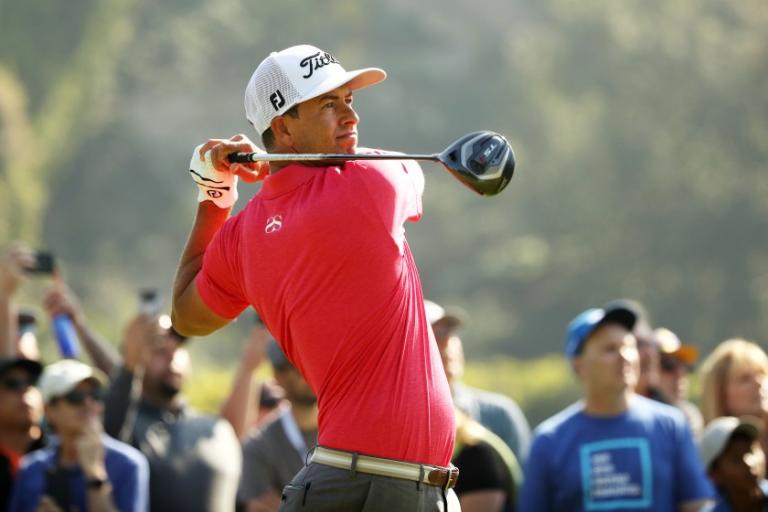 Thirty-nine year old Adam Scott, the pure-swinging and long-hitting Aussie, just made it official by winning the Genesis Invitational at his favorite golf course on the PGA Tour, Riviera Country Club, by two strokes over three fellow competitors who were tied for second: Matt Kuchar, Sung Kang, and Scott Brown. It was "official" because Scott had won this event back in 2004, but it had been rain-shortened to 36 holes, making it an unofficial win.
This was Adam Scott's fourteenth official win on the PGA Tour, where he had been win-dormant for the past three years. But he had won the prestigious Australian PGA last year for the second time, giving him thirty wins worldwide in his illustrious career.
Adam Scott likes Riviera because it is a "ball-striker's course," and Adam is what you call a pure ball-striker because he has such a great golf swing and hits a lot of greens in regulation. I think he was #1 in the category this week, with about 75%. The average GIR on regular Tour events is probably about as low at Riviera as anywhere else.
Adam Scott was paired today with co-leader Rory McIlroy, currently the #1 player in the world. Both players had a hiccup on the par-four fifth hole. They both missed the fairway and then the green just to the left. Then both chipped too short and their balls rolled back into the depression where they were standing. Scott managed to get up-and-down from there for a bogey, whereas Rory chipped up again and three-putted for a triple bogey which doused his flame.
Scott had a one-stroke lead with two holes to play. He then made a ten foot birdie putt on the 17th hole to go two strokes ahead. Both he and Rory smashed their drives on the somewhat lengthy, but tight, par four 18th hole to have a sand wedge to the green for their second shots, which is almost unheard of. Rory saved face with a birdie while Adam two-putted for the win.
It couldn't happen to a seemingly nicer guy. Good-looking Adam Scott has always appeared as a class guy, a tribute to "the gentleman's game." Hats off to the Aussie who golfed his ball nicely this week at his favorite, eucalyptus-lined playground in America.