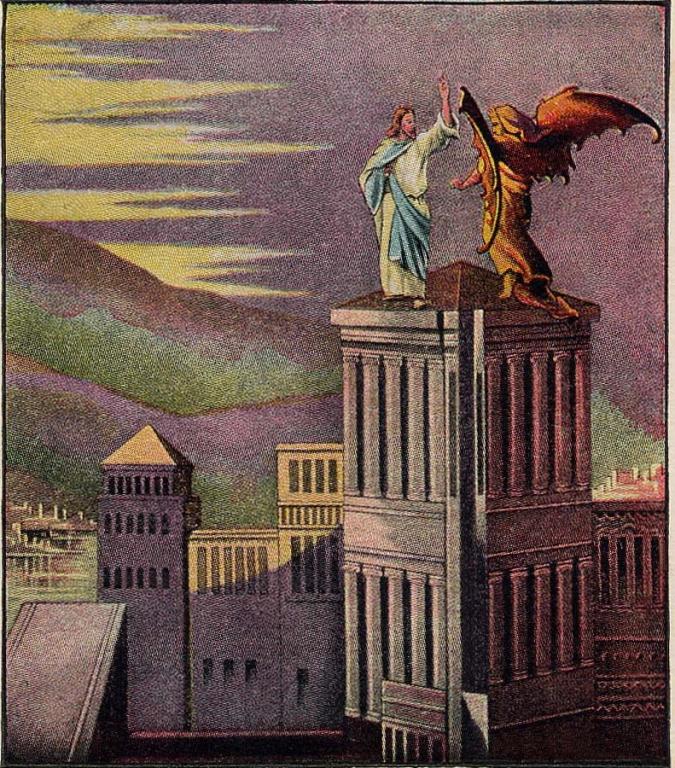 Several state governors recently have ordered their citizens to remain in their homes to avoid getting the furiously-spreading coronavirus. This "lockdown" now consists of half of all Americans. In these states, public transportation is shut down and businesses are closed. Their employees have been sent home or are working from their homes when possible. The only exceptions are "essential" businesses that remain open, such as groceries, pharmacies, and hospitals.
Yet today, the clown in the White House–who at first so grievously denied this crisis and then mishandled it–said, "I want to reopen the country by Easter. . . . opened up and just rarin' to go by Easter." He added, "Easter Sunday you'll have packed churches all over this country. . . . I think it'll be a beautiful thing."
That is contrary to the leading medical professionals' advice. That includes Dr. Fauci, director of the National Institute of Allergy and Infectious Diseases. He is the leading research doctor advising President Trump about this virus. And what he and others often say about it is contrary to what Trump says. Trump is now clashing with many state governors, especially governors of states where the outbreak is most acute.
It is the state governors who are rising up as heroes leading Americans through this crisis, not the president despite his rhetoric and that of his aids. These governors were the first government leaders to advise people to practice "social distancing" by not being closer than six feet from people outside their homes. They merely have been following the advice of medical professionals and leaders of other nations that have been in the forefront of this encroaching disease.
Bill Gates, co-founder of Microsoft–often the world's richest man, and now devoting himself full time to eradicating diseases in the world–was prescient in 2015 in a nine-minute speech on TED Talk when he warned the public that the U.S. was sorely unprepared for an epidemic like this which would surely strike the U.S. and likely the whole world. Yesterday, he delivered a TED Talk sequel to that speech by warning that the U.S. should not relinquish its lockdown measures any sooner than 6-10 weeks from now.
Trump's talk about packed churches on April 12, which is less than three weeks away, is a pipe dream and completely contrary to the advice of medical professionals. It's about like the devil telling Jesus to jump off the pinnacle of the temple at Jerusalem, which would surely result in his death.
Matthew's entire account of this temptation of Jesus reads, "Then the devil took him to the holy city [Jerusalem] and placed him on the pinnacle of the temple, saying to him, 'If you are the Son of God, throw yourself down; for it is written, "He [God] will command his angels concerning you," and "On their hands they will bear you up, so that you will not dash your foot against a stone."' Jesus said to him, 'Again it is written, "Do not put the Lord your God to the test"'" (Matthew 4.5-7 NRSV).
Trump said days ago that this coronavirus would soon be gone "like a miracle." That's about like what the devil said to Jesus if he had jumped off the temple to a seemingly certain death, that angels catching him would be like a miracle. Does Trump think God will do a miracle by keeping packed churches all over this nation this coming Easter from spreading the coronavirus? Would Trump be putting God to the test by so endangering peoples' lives?
Don't believe this Clown-in-Chief in the White House.