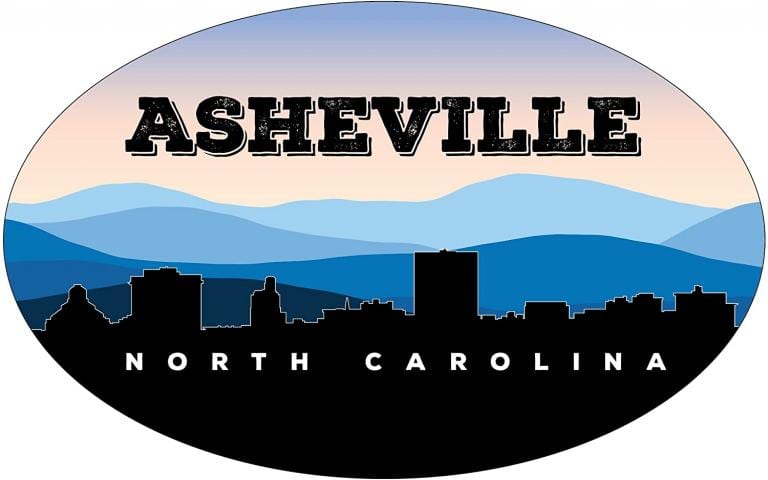 One summer I took my family for a lovely, week's vacation near Ashville, North Carolina, which is known for its summer tourism. I remember seeing a one-of-a-kind nine-hole golf course there which the legendary Bobby Jones had designed. Of course, North Carolina was part of the Southern Confederacy during the American Civil War.
Last night, the Ashville City Council voted unanimously to approve a reparations resolution for its Black community due to the region's history regarding slavery and further discrimination against African-Americans. These reparations will not be the form of monetary payments to any individuals, but to Asheville's Black community-at-large such as increased access to affordable housing, support for minority business ownership and career opportunities, and funding strategies to try to narrow the disparity in wealth, health care, etc. between blacks and whites.
I think this is the first time in the U.S. for any reparations to Blacks to take place. I've been saying for years that national legislation along this line throughout the country is long overdue. Reparations to victims of systemic wrongdoing like this has been going on during modern times. It's about time the U.S. started trying to rectify this terrible, inhumane mistake of slavery against African-Americans for which it profited enormously financially.
This news was reported an hour ago by online MarketWatch. The article also relates the alarming statistic, "The average white household in the United States has about 10 times the wealth of the average Black household, according to the Federal Reserve's Survey of Consumer Finances, as a result of generations of red-lining, housing and lending discrimination, and other factors."
The Ashville City Council will create a Community Reparations Commission. It will involve city residents airing their views as decisions are made how to implement these reparations. Black city councilman Keith Young explained, "It is simply not enough to remove statutes [e.g., of Confederate generals]. Black people in this country are dealing with issues that are systemic in nature." The MarketWatch article continues:
"Last month, Black Entertainment Television (BET) founder Bob Johnson called for $14 trillion in reparations to atone for slavery, government-sponsored discrimination and 'permanent emotional trauma' experienced by Black Americans. In his view, reparations should be given to descendants of African-American slaves as direct cash payments doled out over 10 to 20 years.
"It's becoming more and more obvious that Black communities have been robbed of the money that they're owed from slavery, from Jim Crow racism and from systemic racism in things like housing and criminal justice," Andre Perry, a fellow at the center-left Brookings Institution's Metropolitan Policy Program and co-author of the April report 'Why we need reparations for Black Americas,' recently told MarketWatch.
"But overall public support for reparations is relatively low: Just 26% of Americans [13% of U.S. citizens are Blacks] said they believe the federal government should pay money to Black Americas descended from slaves, according to a recent ABC News/Ipos poll, with Black Americans (72%) more likely than white Americans (14%) to support the idea."
I think this is long overdue for the entire USA.