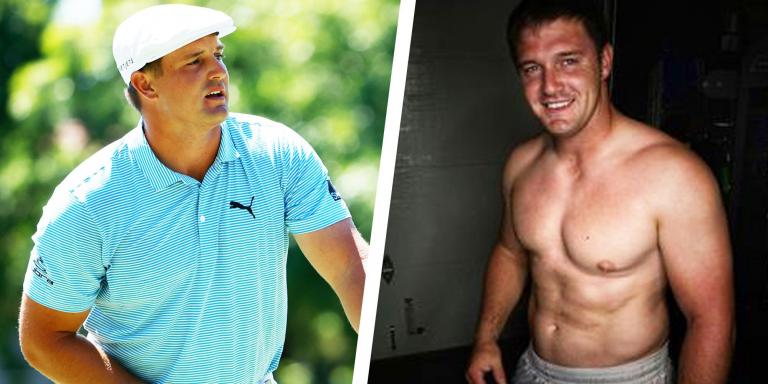 Bryson DeChambeau overcame his two strokes behind Matthew Wolff, starting the day today, to win the U.S. Open at Winged Foot in Mamaroneck, New York, by six strokes over second place finisher Wolff with a closing three-under par 67 today for a six-under par total of 274. Everyone is talking about how Bryson–the so-called Mad Scientist and Muscle Man–is changing the way this game of golf should be played.
It was DeChambeau's seventh win in six years on the PGA Tour, and it was his first major. A lot of Touring pros and many other golf analysts said it couldn't be done, and Bryson is now proving them wrong.
Everyone, including me, thought there was no way you can play those narrow fairways and thick rough at Winged Foot and win without hitting many fairways. But DeChambeau did. His theory going into this championship was to drive as far as possible and blast out of the rough, and it worked. But I don't think the rough was as high as I played the U.S. Open there in 1974. Indeed, former PGA Tour star and now TV commentator, Paul Azinger, said that on Tuesday, the groundskeepers mowed the rough down further, which would have been at the direction of U.S.G.A. officials.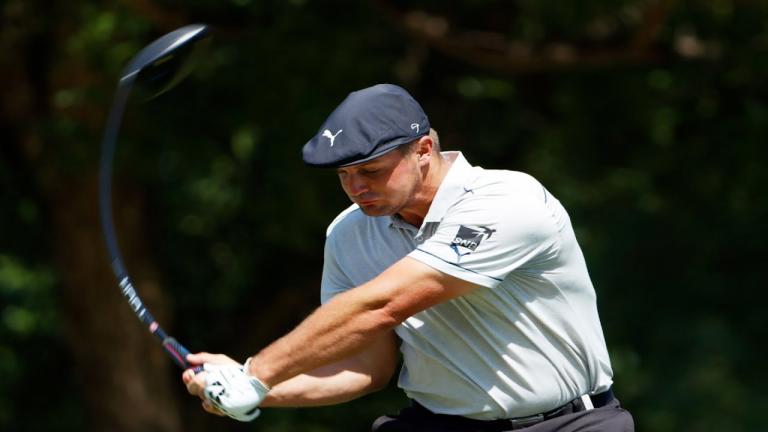 But it may not have made much difference to DeChambeau because of his new, bulked-up physique. Last winter, he decided to eat and drink an extremely high-calorie diet full of protein and spend hours per day in the gym lifting weights. He says he put on 35-40 pounds, which is an enormous body change in that short of time, and that most of it is pure muscle. It allowed him to increase his club head speed at impact, resulting in mammoth drives and chops out of the rough. You can't argue with success.
How is DeChambeau possibly changing the game? First, he came on Tour with his iron clubs of the same length and same lie, which was unheard of. Second, he stood tall at address, with the ball positioned about the same distance from his stance on all his irons–another novelty. Third, he addressed the ball with both arms ramrod straight and in line with the shaft of his club. That has been done before, but perhaps not quite to extent Bryson does. The main person that comes to my mind about that feature is Canada's legendary Moe Norman, who I knew and admired for his ball striking ability. And it is somewhat comparable to the address of Ben Hogan, the greatest ball striker of all time.
But then DeChambeaualso did something different with the putter that may be his best improvement since he the best putter on Tour right now. He has a long putter with a big grip. He grips it down the shaft with straight arms and the butt end of the club anchored against his left arm near his elbow. He has to have more loft on his putter to do that. (Today, Azinger said Bryson has a half of degree more loft on his putter than on his driver, which is also unheard of.) You have to do that because to anchor the putter against your arm, that puts your hands well ahead of the ball at address. A few PGA Tour pros have tried that in the past thirty years, but not many. I was one. While competing on the Senior/Champions Tour, I practiced a lot at home with that style. I believed I could putt short putts better that way. But I didn't have the courage to take it out on Tour, so I never tried it in competition. I now regret that. Bryson is so locked into position with that style of putting that there is no flipping of the wrists whatsoever and he can be extra bold on his short putts, which is an advantage.
Two hours after DeChambeau won today, he revealed to the media that he will play next week with a driver that is two inches longer than the one he won the tournament with today. His reason is that he will be able to generate even more club head speed with it and therefore gain any more distance with it. Right now, DeChambeau has gone from being 46th in distance off the tee last year to first this year on the PGA Tour.
But longer drivers have been tried a lot by the Touring pros, including me. My close friend Rocky Thompson–we roomed together in college and my first year on Tour–was the king of long drivers on the Senior Tour. He usually used a driver of between 54 and 56 inches in length. He could certainly hit the ball the lot farther that way. But it is difficult to control the ball, so that you might knock a few pellets off the planet! I tried it and never settled for any driver length longer than 46 inches, which was temporary. In fact, our friend, Jack Rule (former Tour player) had a golf equipment company that Rocky and invested in that specialized in long drivers. But we lost our shirt when the U.S.G.A. declared a particular issue about the club illegal (not measuring to standards).
Bryson DeChambeau's parents claim that he understood algebra at six year of age. Wow! I don't think the PGA Tour has ever seen anybody like this guy, and as a former Tour player it is really fun to watch. As I have posted before on my blog, it confirms what my friend and Tour superstar Gary Player used to as far back as the 1960s and 1970s–that someday Tour players will become like other pro athletes by lifting weights in the gym, bulking up, getting really strong, knock the cover off the ball, and win all kinds Tour tournaments, including majors. Everyone would laugh and me and Gary and say we were crazy. But now, with Bryson Chambeau taking the Tour by storm, we have the last laugh.