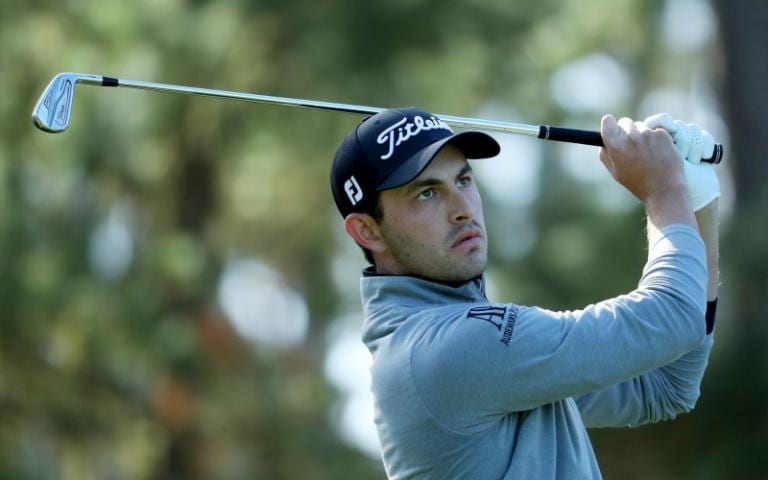 Easy-going, sweet-swinging, gum chomping Patrick Cantlay cruised to a seven-under par 65 today to win the Zozo Championship @ Sherwood in Thousand Oaks, California, by two strokes over two of the world's best golfers–#2 Jon Rahm and #3 Justin Thomas.
Both Rahm and Thomas really messed up this week to let Cantlay capture his third PGA Tour win. Rahm's embarrassment was in the first round on Thursday, on his 78-yard wedge shot to the 18th green, when he hit a huge shank. It astounds me to see such good players do that nowadays on the PGA Tour once in a great while. I never shanked a ball in my entire thirty-year full time pro career, and I think there've been a lot of us pros who never shanked.
It reminds me of one time when I was playing with Jack Nicklaus and Rod Funseth in the Bob Hope Desert Classic in Palm Springs, California. Like Jack Nicklaus, Rod was a long hitter, and he won nine times on the PGA Tour. (Unfortunately, Funseth died young, in 1985.) But on one drive that day, Rod teed off and hit his ball on the very top edge of the face of his wooden driver. The ball shot way up in the air and didn't go very far. As Jack and I afterwards were walking down the fairway together, Jack said to me, "How can a pro sky a ball like that?" I smiled and said, "I guess that means you've never done that." He answered, "no." I thought I probably had.
But with the clubs these PGA Tour pros have nowadays, probably none of them have ever skied a ball as bad as Rod Funseth did that day. Why? Those big-headed drivers have such a deep face that you probably would have to take a giant divot with your driver to sky the ball like that. I don't even know if that's possible.
BTW, why do golfers sky a drive or hit an iron shot way fat? It's almost always because they increase their spine angle considerably on their downswing, resulting in the head dipping. (Thus, it's not from casting [early release of wristcock] on the downswing, as is often thought.) There was a noticeable difference in that feature between Nicklaus' swing and Funseth's swing. Rod did increase his spine angle on the downswing and thus dip his head noticeably, whereas Nicklaus never increased his spine angle on the downswing.
Nevertheless, Jack's head dipped a little at impact on his long shots, but it was only because his neck bent forward for an instant, making his eyes look more groundward. It was because Jack had such a big turn on his backswing, which he always tried to achieve, and for him to do that with his short neck he had to pull his chin, thus his head, up to let his left shoulder clear under his chin. Because of that, his head then involuntarily did the opposite on his downswing, thus resulting in a little head dip. It was all a matter of his neck straightening on his backswing and bending down on his downswing. I don't recall Jack ever saying anything about that feature of his swing. It was peculiar to him compared to other PGA Tour pros.
Dustin Johnson, the #1 pro golfer in World Ranking, was scheduled to play this week in the Zozo. But right before the tournament he called in sick and withdrew. Why? He just found out he tested positive for COVID-19. Of course, the golf world wishes him well and that he can compete next month in golf's last major of the year–The Masters.