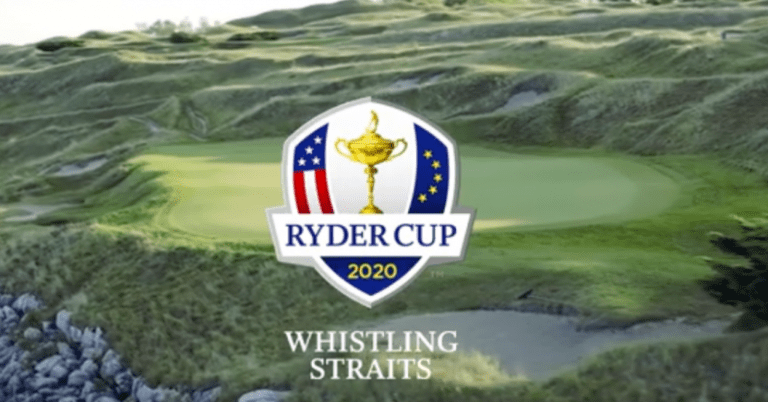 I've known Butch Harmon since way back before he ever became the world's best golf swing instructor in the past twenty or thirty years. We lived in the same area just south of Houston, Texas. Butch was the golf pro at the Texas City municipal golf course. Our kids attended the same high school together.
I like Butch. If I had a do-over pro golf career, I would have gone to Butch for some swing instruction. I think his dad, Claude Harmon, was perhaps the first pro golf instructor to seriously study the golf swings of great players from films, such as his friend Ben Hogan. Butch and his brothers grew up doing likewise.
I purchased a regular 8mm movie camera my first year on the PGA Tour, in 1965. With it, I became the first pro on Tour to seriously study the golf swing by movie film. Of course, I shot thousands of feet of film of my golf swing. And I took films of the swings of many of the best players on the PGA Tour, such as Arnold Palmer and Jack Nicklaus, and I studied their swings. I think that's a big reason why Butch followed in his dad's footsteps to become such an excellent golf swing instructor.
This week is the biennial Ryder Cup. It is such a major competition between the best pro golfers from Europe and the best from America. It will be played at Whistling Straights, a truly championship golf course, in Wisconsin. It will be sort of the grand finale of pro golf tournaments for this year, though it is quite different from PGA Tour tournaments. The U.S. used to just about have a lock on winning the Ryder Cup for decades, a competition that dates back to 1927. But Europe has had the edge on winning in recent times.
One of the big news events on the PGA Tour this year has been an increasing quarrel that has been brewing between two of its superstars: four-time major winner Brooks Koepka and one-time major winner and game changer Bryson DeChambeau, who has made himself into the Tour's longest hitter in the past year. These two guys just don't appear to like each other, to put it mildly. Their conflict seems to have started with Koepka and other Tour players criticizing DeChambeau for slow play. But their verbal tussle has erupted into much more than that, yet most of it has been carried out through the press and social media.
Some Tour golf fans have been choosing sides, with a few yelling critical remarks at DeChambeau on the golf course in tournaments. Koepka recently encouraged this behavior. For me, that crosses a line. I still old school, viewing golf as "the gentleman's game," whereas Koepka says it should be like other sports, with all the rancor.
PGA Tour Commissioner Jay Monahan finally tried to cool this Koepka-DeChambeau feud without imposing penalties. I don't think it is working. Instead, this dispute is still boiling over while the Ryder Cup is about to begin, which requires team loyalty and sportsmanship. Even Paul Azinger mentioned that this week, criticizing Koepka as perhaps not having enough enthusiasm for this team sport aspect, though Koepka's criticism was mostly aimed at too much social engagement required of the players.
The big question in Ryder Cup play is how the Team Captain on each side–who this year is Steve Stricker for the USA–is going to pair his players for the two-man team competitions. Here's how the Ryder Cup works. Each of the two teams have twelve players, and the competition is held three days, Friday through Sunday. Each of the first two days includes one four-match session of fourball and one four-match session of foursomes. The final day consists of 12 singles matches. The total number of matches is 28, and each match is worth one point. Since there are no extra holes in the Ryder Cup, a tie results in each team gaining one half point. To win, a team must have at least 14.5 points. In a 14-to-14 tie, the previous Ryder Cup winner wins. Since the Europeans won the last contest, and that by a wide margin, the Americans will have to have at least 14.5 points to win.
Well, Butch Harmon came out this weekend, in an interview with Golf magazine's Zephyr Melton, saying he would pair Bryson DeChambeau and Brooks Koepka together in two-man competitions. Butch, are you crazy? He said, "Hell, I'd pair them together. I'd say, 'All right boys, get your heads our of your a- and go play.' I'd put them out the first day, first match out.
"I'd say, 'Guys, I want you to such it up and go win a damn point. This isn't about you; this is about the Ryder Cup. This is about your team. This is about the red, white and blue. This is about the USA. You can have your battles next week. Right now, you guys are first out Go get a damn point.'
"I think it'd be cool."
Butch, you said "boys." That might work with boys, but these are grown men. I don't think it will work to talk to them like they are boys. And that "hell" you started this advice with, they might tell you to go there! Plus, that has already been tried, and it didn't work.
In the 2004 Ryder Cup, held at Oakland Hills, Michigan, Team Captain Hal Sutton bucked prevailing opinion of his peers, and even the players I think, by pairing Tiger Woods and Phil Mickelson together both of the first two days. At the time, they were #2 and #4 in World Ranking. It didn't work because they lost both matches.
Lots of people think that such a pairing would be good for the competition. But I don't think that's the right way to look at it. The object is winning, not providing what is generally thought to be the best entertainment.
You've got to go with what the players on the team think, but especially what those think who are being paired. If I recall correctly, I don't think Tiger and Phil wanted to be paired then. I'm sure that would be the case this week with Bryson of Brooks.
Moreover, the way things have been going between those two, if I was the Team Captain I'd be worried they might get in a fistfight. Butch, if you get your wish, how about you being the referee!