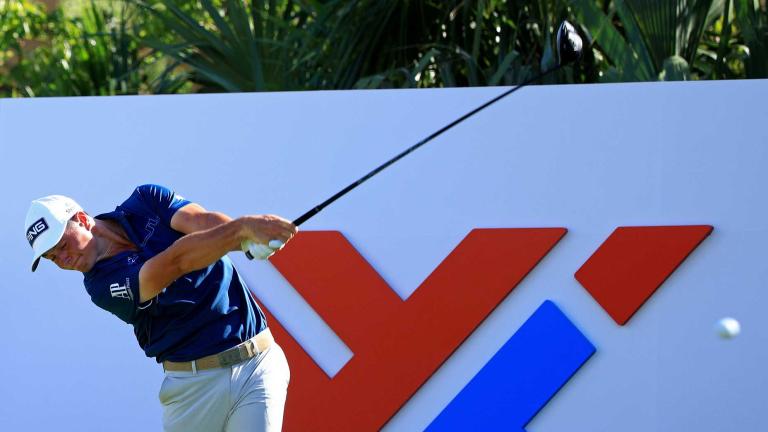 Norwegian Victor Hovland won the PGA Tour's Hero World Challenge by one stroke today over Scottie Scheffler at the Albany Golf Course in Albany, Bahamas. Hovland is on a hot streak, since it was his third title in his last twelve PGA Tour tournaments. Yet surprisingly, he still has not won such a title on the U.S. mainland.
Hovland plays steady game, usually being a clutch player at crunch time, that is, when he's in contention in the closing holes of a tournament. It's partly because he drives it in the fairway a lot. This week, he hit an amazing 85% of the fairways even though it was a fairly tight course off the tee. Lots of trouble. Many double bogeys this week.
But Hovland said in his speech after the tournament that he didn't think starting the day today that he had a realistic chance of winning. It was because Colin Morikawa began the day with a five-stroke lead on this limited field event hosted by superstar Tiger Woods who is recuperating from a horrible auto accident early this year. Yet Morikawa–who was trying to win to become the #1 player in World Rankings–made two double bogies the front nine to end up in a three-tie with nine to play. Midway through that last nine holes, the Norwegian turned it on with back-to-back eagles on par fives and then birdie to take a three stroke lead with two holes left to play. Hovland then uncharacteristically three-putted twice to make the end result close.