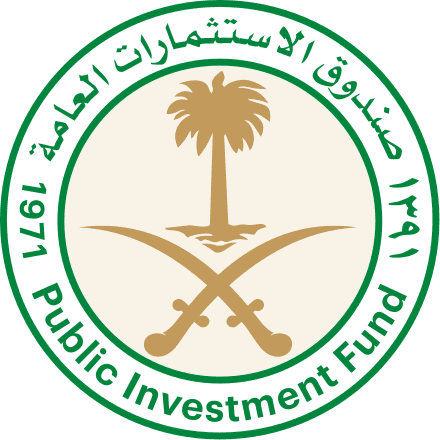 Former superstar pro golfer Greg Norman is still at it, trying to dethrone the PGA Tour. As the CEO of LIV Golf International, he announced this week the schedule this year for the anticipated, Saudi-backed Super Golf League. LIV Golf will run it and it will have eight tournaments with a total prize money of an astronomical amount–$250 million. It will be funded by the Public Investment Fund, which is the sovereign wealth fund of the government of Saudi Arabia.
The first tournament is scheduled for June this year in London. The tournaments will be staged around the world. One or more of the events will be held on golf courses owned by former U.S. President Donald Trump. Each tournament will have a small, select field of 48 players. The final event this year will be a team competition involving match play. Possible participants who have been contacted reportedly have been offered huge guaranteed amounts of money.
Norman has said that he was greatly influenced in this concept by the success of the Ryder Cup. Here is the schedule:
No.
Date
Venue
Location
Prize fund ($)
Note
Individual
Team
1
Jun 9–11
Centurion Club
Hertfordshire, England
20,000,000
5,000,000

2
Jul 1–3
Pumpkin Ridge Golf Club
Portland, Oregon
20,000,000
5,000,000
3
Jul 29–31
Trump National Golf Club Bedminster
Bedminster, New Jersey
20,000,000
5,000,000
4
Sep 2–4
The International Golf Club
Boston, Massachusetts

20,000,000
5,000,000
5
Sep 16–18
Rich Harvest Farms
Chicago, Illinois
20,000,000
5,000,000
6
Oct 7–9
Stonehill
Bangkok, Thailand
20,000,000
5,000,000
7
Oct 14–16
Royal Greens Golf Club
Jeddah, Saudi Arabia

20,000,000
5,000,000
8
Oct 28–30
TBD
30,000,000
50,000,000
Team Championship
This concept of small-field events with the world's top pro golfers playing for a lot more prize money than is available on other pro golf tours is not new, as I have blogged before. Legendary pro golfer Arnold Palmer and Mark McCormick almost did the same thing about fifty years ago. And Australian media tycoon Rupert Murdoch tried to get one off the ground in the 1990s. (Greg Norman is from Australia but, ever since he started competing on the PGA Tour, has always lived in the U.S., in Florida.)
Leaders of the PGA Tour have always deemed such a concept as being neither good for professional golf nor for growing the game of golf. I have always agreed this. It may be that both can survive together, as Norman wishes, but the PGA Tour is hunkering down in what looks like could be quite a fight. PGA Tour Commissioner Jay Monahan announced weeks ago that any PGA Tour member who plays in a Super Golf League tournament without approval from the him will face suspension if not a lifetime ban.
For the PGA Tour to survive as the supreme professional golf tour in the world, as it always has, it must guarantee both tournament commercial sponsors, and the multiple television networks involved in the so-called "TV package," outstanding fields having many of the game's best pros. To do that, the PGA Tour continues to say that for members to compete on other pro golf circuits during a week in which the PGA Tour has a tournament, that member must get his participation in that competing event approved in advance by the commissioner. The Tour cannot do that with a member very much, especially with its superstars.
Due to the source of the money behind this Super League Golf tour, it's called "sportwashing." Saudi Arabia's Crown Prince Mohahamed bin Salman, the de facto king, is trying to clean up his bad reputation by throwing money at sports. Our CIA determined that he made the decision to have Jamal Khashoggie, a world class journalist with citizenship in Saudi Arabia and the USA, murdered because he wrote criticizing the Saudi regime.
I think participating on a pro golf tour that is financially backed such money will make pro golf look bad ethically and morally. So do some of the PGA Tour stars. Rory McIlroy has spoken out strongly about this. Phil Mickelson ruined his reputation recently when it became known that he helped fund drawing up the documents for the Super Golf League and bit the hand that fed him by severely criticizing the PGA Tour. But when he accused the Tour of "obnoxious greed," it looked like he was speaking of himself.