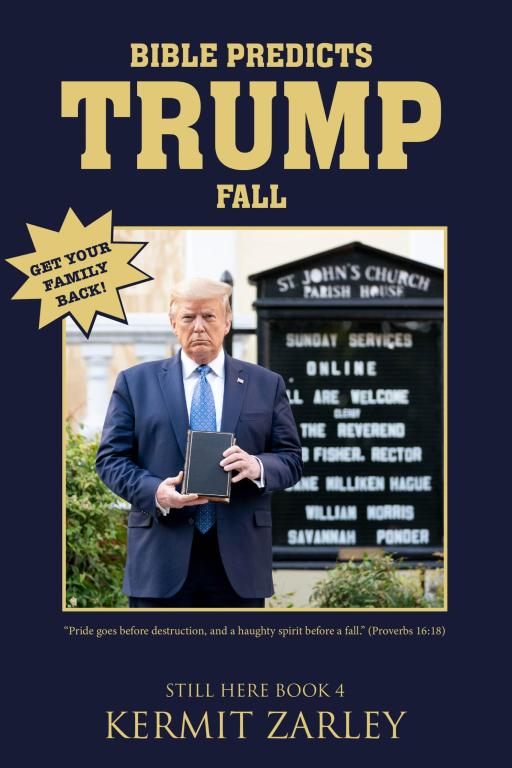 On October 19, 2016–thus only days before the presidential election in which Donald Trump won an upset victory over Hilary Clinton–I blogged with this title, "Trump Is Already a Bad Loser." The piece is about the polls having Clinton in the lead and Trump claiming the election process is "rigged."
Hours later, after I posted that, on October 19, 2016, I posted another piece that was titled, "I Told You So." It was more of the same, but with greater detail in which Trump indicated in the televised debate that night with Clinton that if he lost the election, he would claim election fraud and contest the results, just as he actually did four years later and is still claiming to this very day. The following is an excerpt from that second post on October 19, 2016, (which is also in my new book, Bible Predicts Trump Fall):
"When Trump started losing in the polls, he claimed they were wrong. Throughout much of his campaign, Trump has been bashing most of the media, especially major U.S. newspapers. He claims they and the Clinton campaign are in collusion, "corrupting" the election process against him. In recent days, Trump has alleged that our democratic, election process, which has been the envy of the free world for a long time, "is rigged." He meant that volunteers who conduct our elections are cheating by doing various things called "voter fraud," such as registering dead people as living voters.
"So, [debate] moderator Chris Wallace asked Trump tonight, and not Clinton, whether or not he would accept the election results. He didn't ask it of Clinton because only Trump has been making these allegations. The Donald answered that he would decide whether or not to accept the election results after November 8th, when he has had a chance to look at them. In the entire history of the USA, no nominee for president has ever failed to affirm prior to Election Day that he would accept the election results. This Trump gaffe was the most prominent moment in this debate. It is further evidence that Donald Trump undermines our democracy involving a fair election process. Folks, I told you so—'Trump Is Already a Bad Loser.'"
Thus, Trump's constant, false allegation of him losing the 2020 presidential election to Joe Biden was nothing new for him. He was even claiming a rigged election days before the 2016 election, which he won.