When we look at what happened in Sutherland Springs, Texas, this week, we are still trying to wrap our minds around it. It's so difficult to comprehend. It is being called the worst mass shooting in Texas. The number of children, even babies, who were killed is just agonizing. We cannot really bring ourselves to the place of fully entering into this tragedy. Even just reading the news reports and interviews has changed us and left a mark on our hearts. It's hard to imagine the change of life and perspective for those who have actually experienced it.
What gives us hope and stability when events happen that so completely change our own world?
In the movie Before and After, the young girl narrating the story reflects on the day her brother was accused of murder. She says, "Your whole world can change in a second and you never even know when it's coming. Before, you think you know what kind of a world this is, and after, everything is different for you . . . forever. I didn't used to know that, till the day it happened to my family. I didn't even know there could be such a thing as after. I didn't know that for us, before was already over."
We can't compare this kind of experience to the shock and loss of the recent shooting. But it reminds us there are times during our lives where events change us so deeply.
A couple of years ago, in the midst of heartache and pain, I wrote this poem:
To smile again
"How can it be?" I ask
It was bright and warm
Sun went to sleep
It is cold and so dark
Can you tell me please?
Where do I find shelter?
It is so cold
So alone I feel
Darkness I feel
Which way I must take?
Will the sun rise again?
If so how much longer must I wait?
My strength is spent
Emotions dry
I wish I knew what must I do
To find hope
And smile again.
It may happen that this is the state we find ourselves in a few times in our lives—life-altering events that take out of us more than we think we have to give. We can't just turn on a switch and get through it. It is a deliberate, painful journey to the other side. But even for these kinds of events in our lives, God has given us the tools to cope and adjust and to overcome.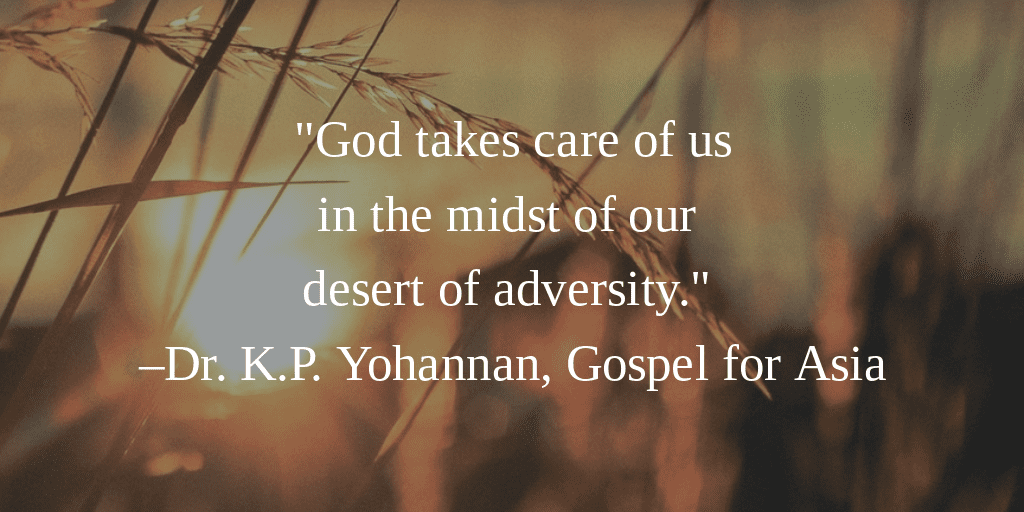 Our minds desperately want to find the reason, "Why did this bad thing happen to us?" Why do we feel it so important for us to know this? We feel we need to understand that our suffering amid these events has to do with humanity.
What has freed me and helped me the most to survive in these circumstances that are so unexpected is to actively see who I am in the context of who God is. I as a person can understand and work with the world of my senses, my body, my knowledge and my limits of time and space. But God, He is not constrained by those limits. God can see beyond all of that and is outside of time and space. He sees the end; He sees the beginning; He sees redemption in the midst of this hurting and broken world. He sees the people in this world who are lost and are broken and have failed. He sees how He changes them and uses them and brings glory to Himself through them and through hard situations.
During our lives here on earth and the chaos and the confusion, disappointments and failures—God is making us into the people we are to be for eternity. If we were perfect and all-knowing like God then it would be no problem, but we are not. What I see and understand today does not compare to the story that God is telling and bringing about. I don't have to understand how the details of time unfold. But I can trust in God who is good and is not limited like I am.
For me, understanding this truth has helped so much, but it doesn't immediately remove the pain and sense of loss. It is a journey of deliberate, constant trust in God. It gives us stability in a world that offers none and the courage to keep going forward one moment at a time.
How can God bring anything good out of messes like these that we must walk through? In Exodus 15:22-26, the Israelites experienced the bitter waters of Marah. God's answer to Moses was to cut the tree branch and cast it into the waters of Marah. After the tree was brought into the bitter waters, they became sweet. That piece of wood symbolizes the cross of Christ. When we allow the cross of our Lord into our Marah, our bitter waters, we identify with His cross and suffering and the bitter experience becomes sweet.
What does that mean? Here is what Paul said in Philippians 3:8 and 10: "Yet indeed I also count all things loss for the excellence of the knowledge of Christ Jesus my Lord . . . that I may know Him and the power of His resurrection, and the fellowship of His sufferings, being conformed to His death . . . ." I can share a kinship, a connection with Christ in what He suffered here on earth in whichever way I am given to suffer with Him. Our pain is not wasted. I can identify with Him through the suffering I have here on earth.
So when we face the monumental trials, which may be betrayal, physical suffering or emotional suffering, I can say, "Jesus, thank You for allowing me to experience this pain. I now understand a little of the horrible loneliness, rejection, being physically attacked, and deep emotional pain You went through." By saying these words to Christ, we identify our pain with the cross of Christ.
The orthodox faith of the church as you read in Acts 4, was never to pray for deliverance from suffering, but rather that they prayed for the Lord to give them strength to go through it and not deny their faith.
God does not remove this desert; He blesses us in the middle of it. He prepares a table in the presence of our enemies (Psalms 23:5). God takes care of us in the midst of our desert of adversity. 
Is that not what Jesus told Peter? Peter was going to go through horrible tests and failures and Jesus said to him, "I prayed for you that your faith may not fail" (Luke 22:32). Jesus did not pray that Peter would not have to fail and go down to the pit of pain, but rather that in his sin and failure, Peter would not lose his love and faith in Christ. And Jesus told him that when he became strong again then to strengthen others (Luke 22:32).
So what do we do in these circumstances? Don't fret, don't give up, don't quit, don't complain and murmur—God is in you, with you and going before you. Your suffering is known to Him, and He is suffering with you too.
Amid our rejection, problems and confusion, we have a choice to make: "Do I forgive? Do I give it away to God? Do I walk on by faith? Do I give up my reputation and trust Him?"
No matter what we go through, no matter what people do to us, we can trust the Lord. During chaos, confusion and uncertainty, we don't have to lose hope. We can say to ourselves, "You know what? God is in control, and things are going to change." Confess God's Word and take hold of His promises. These promises are the only things that are stable and permanent, and the Bible is full of them. Meditate on them. Take time to be alone; read and digest them. And let the Holy Spirit give you strength on the inside.
Each one of us are frail humans in need of grace. When we see others going through chaos and confusion, we should choose to exercise love and compassion toward them. We may not completely understand what they are going through, but we can still reach out with grace. The Lord helps us and teaches us through own our problems and difficulties so that we can be a blessing to others. So, when you see somebody in a huge crisis, pray for them. And do whatever the Lord gives you to do to help them come through.
The chaos and trouble of this world will not remain forever. In the Gospel of John, you will find these powerful words Jesus said: "Let not your heart be troubled; you believe in God, believe also in Me. In My Father's house are many mansions; if it were not so, I would have told you. I go to prepare a place for you. And if I go and prepare a place for you, I will come again and receive you to Myself; that where I am, there you may be also" (John 14:1-3). Jesus is telling us that He is coming back for us Himself. It will not just be for just 10 years, not for 70 or 80 years like the years we live on earth, but for endless, timeless eternity.
In the final book of The Chronicles of Narnia, C.S. Lewis wrote a chapter called, "Farewell to Shadowlands." Every time I read it, I get emotional. Throughout the series, Edmund and Lucy and the other kids would end up in Narnia. They thought it was the most fantastic fantasy land in the whole world and always hated when their time there came to an end. In this last chapter they have a conversation with Aslan the lion (who represents Christ). They again fear that they must leave, but Aslan gives them a new hope:
Then Aslan turned to them and said:
"You do not yet look so happy as I mean you to be."
Lucy said, "We're so afraid of being sent away, Aslan. And you have sent us back into our own world so often."
"No fear of that," said Aslan. "Have you not guessed?"
Their hearts leaped, and a wild hope rose within them.
"There was a real railway accident," said Aslan softly. "Your father and mother and all of you are—as you used to call it in the Shadowlands—dead. The term is over: the holidays have begun. The dream is ended: this is the morning."
And as He spoke, He no longer looked to them like a lion; but the things that began to happen after that were so great and beautiful that I cannot write them. And for us this is the end of all the stories, and we can most truly say that they all lived happily ever after. But for them it was only the beginning of the real story. All their life in this world and all their adventures in Narnia had only been the cover and the title page: now at last they were beginning Chapter One of the Great Story which no one on earth has read: which goes on forever: in which every chapter is better than the one before."
Sorrow and weeping may endure through the night, but God promises He will see us through—and joy will come in the morning.
=====
Click here to read more on Patheos by Dr. KP Yohannan Metropolitan.

Go here to read more from Dr. KP Yohannan: Blog | Amazon | KP's Flickr

Follow Dr. KP Yohannan on Facebook.