I recently visited a Gospel for Asia (GFA)-supported Bridge of Hope center and got to see the children enrolled there. It was such a joy to see the smiles on their faces and the difference that's being made in their lives.
I am so grateful that there are 82,000 children across Asia in GFA-supported Bridge of Hope centers like this one. These children are helped with their education so they can one day get a good job and afford sufficient food, decent clothing, medical supplies and other necessities of life for themselves and for their families. In the program, they receive a daily meal, school supplies, annual medical checkups and ultimately discover a new way of life.
My dream is to one day rescue 500,000 children!
As I wrote about in my book No Longer a Slumdog, it is so vital that we continue opening our hearts to children like this. Below is an excerpt from this book:[i]
Lift up your eyes. Children are being fed, clothed and loved. They are getting an education like no one in their family ever did before. Thousands of them are experiencing the love of God. There are currently 82,000 children enrolled in Bridge of Hope centers (as of 2017), which we are grateful for, but what is that number compared to the millions who are still wandering without hope?
So many people are now open to the message of love found in the Good News. The need is almost overwhelming. The sheer numbers drive us to our knees. But don't be daunted by the size of the task; you can make a difference in the life of a child.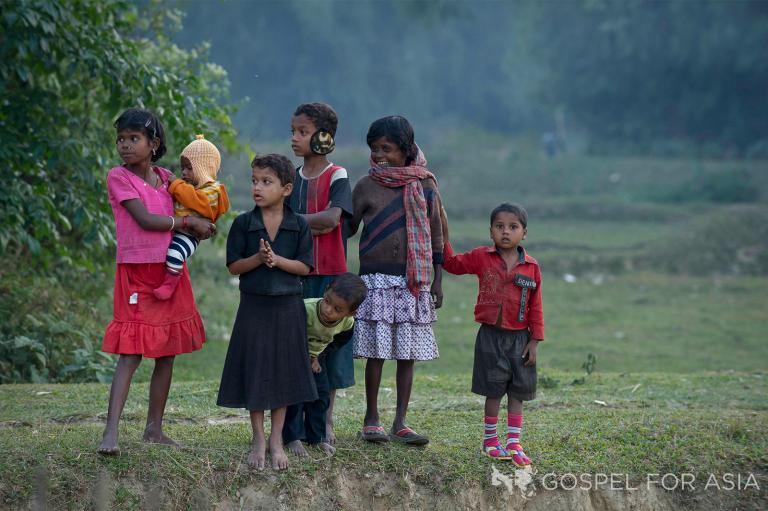 In some parts of the world, when the tide comes in from the ocean, it brings with it thousands of starfish. Then the tide recedes and leaves thousands of them behind on the shore. Many of these starfish cannot make it back to the safety of the water before the sun comes up and dries them out.
A man was walking along the shore one day and witnessed this sight. He stared at all the starfish, saddened that so many would die.
Then he saw a young boy walking in the other direction. The lad would stop and pick up a starfish and throw it into the ocean. He continued to do this, picking up one after the other and throwing them back into the water.
"Why are you doing that?" the man asked the boy. "Don't you realize there are miles and miles of shore? You're wasting your time. You'll never make a difference."
The boy simply picked up another starfish and hurled it back into the ocean. As it landed, he said, "I made a difference for that one."
Like the young boy, we cannot save them all. But you and I can make a difference. Let's not let what we can't do stop us from doing what we can do. . . .
What Now?
A few years ago while speaking at a conference in Los Angeles, I talked about the plight of the suffering . . . and the hopelessness of their children. Some of the statistics shocked my audience, such as the fact 1.2 million children are trafficked as slaves and prostitutes every single year.[ii]
At the end of the session, a man came up to me and handed me a CD, saying, "You will want to listen to the song, 'What Now.' You'll like it." The CD was by the musician Steven Curtis Chapman.[iii]
I listened to the song later that day, and his lyrics moved me to tears.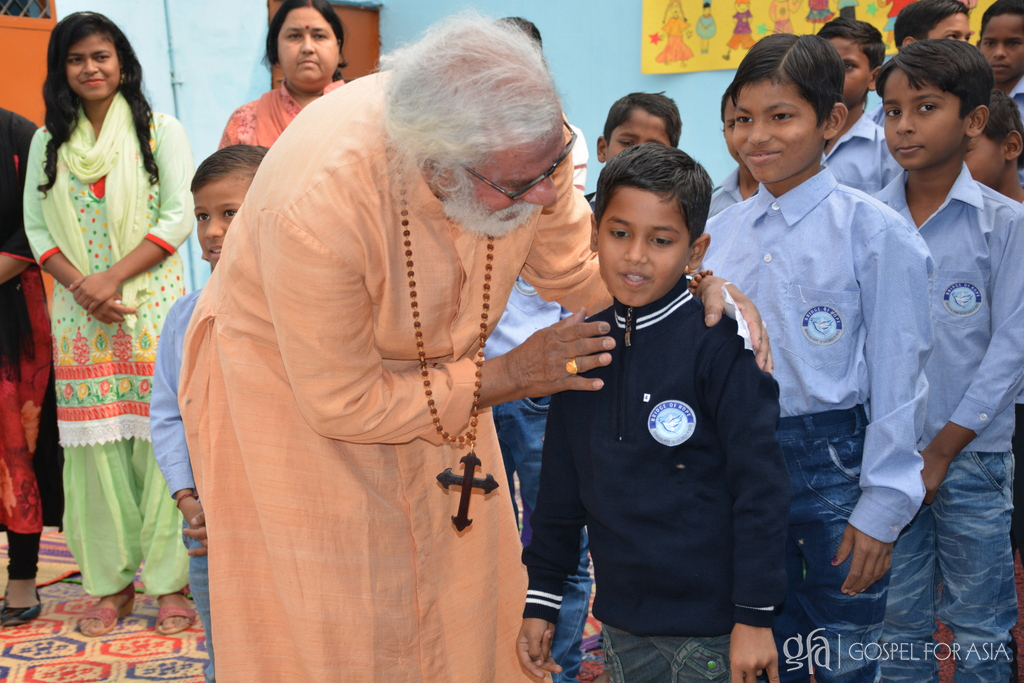 Through the song, you find yourself face-to-face with an orphaned little girl on "the other side of world," destitute, just looking at you. The Lord steps in and basically says, "I am that girl." And His question then hangs in the air: What now? . . .
The question I need to ask you is—and I ask on behalf of these children and the God who cares for them—what will you do now?
Like me, I believe you want to save them. I think you've heard their pleas for help, and you hope there is something you can do to rescue them. I want to inform you that there is a way, and you can be part of the rescue party. Please join with us as we continue to build this "bridge of hope" for the children of Asia.
It has already become evident that the Lord greatly desires to see these young lives reached, and He has given us the unique privilege to join Him in His awesome work.
Click here to learn more about Gospel for Asia's Unsponsored Children's Fund—providing help for children who are not yet sponsored.
=====
[i] K.P. Yohannan, No Longer a Slumdog (Wills Point, TX: gfa books, 2017) pp. 114-118.
[ii] UNICEF, The State of the World's Children: Special Edition, p. 25.
[iii] Steven Curtis Chapman, "What Now," Copyright September 21, 2004, Sparrow Records (adm. Worldwide by EMI CMG Publishing). All rights reserved.
Click here, to read more articles on Patheos by Dr. KP Yohannan Metropolitan.
Go here to know ore about Dr. KP Yohannan: KP's GoodReads | KP's Radio | KP's Amazon