When I went to seminary, I learned systematic theology, survey of the Old Testament, survey of the New Testament, history, hermeneutics, eschatology, Greek, Hebrew and Philosophy. But in the midst of taking in so much knowledge, I found myself struggling to find God in my theology and in my life. My heart was dry and cold. Even being an ordained pastor of a congregation at the time, there was still no suspense or mystery about God and who He is. My thinking was limited to the idea: God is out there, and I am doing a favor for Him with all my serving. I myself figured everything out and concluded on my own how it should be done.
Because of my interest in history, I was quite eager to learn the history of the Old Testament. But the God of the Old Testament didn't impact me. I was more caught up in the history and the procedures. Through all my studies, the God of the Old Testament didn't cause me to bow down and say, "God, You are a Holy God," or to hear Him say, "Take your shoes off for you are standing on holy ground."
I lost sight of the God who dwells in light that no man can approach, a consuming fire. I couldn't really see John, who was the beloved disciple leaning on Christ's shoulders, falling down faint at the very sight of this risen Christ. For me, it had all become study material. It was all history.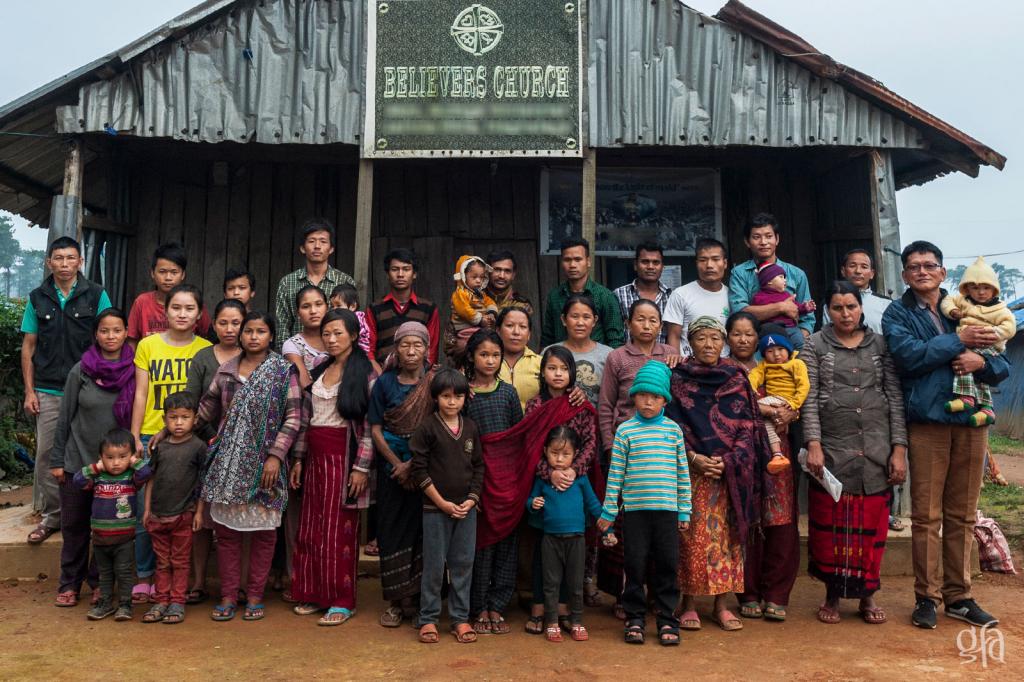 Studying the 30 years of history of the Church in the Book of Acts, I was more impressed with the events, dates, locations, knowing who did what and learning the secular parallel history that happened during this time, rather than understanding the mystery of a God who still sends angels, who still says a crippled man can get up and walk, and the dead can rise again.
With my personal upbringing and my natural ability to think logically and systematically, I became an aggressive defense lawyer for God. Did someone want to argue about the resurrection? Or argue if the Bible is God's Word or not? Was someone ready to talk about the Trinity? I was very eager to talk about it all.
But I found God was at my mercy, my rationale, my understanding of Christianity. I was so detached from the reality of who God is and from truly seeing Christ. I wish my head knowledge, ability to reason, my fundamental and sound doctrine would have pushed me to enter in and stand before the Holy of Holies and see Him, but it didn't. "Worship in Spirit and truth" became merely an alien thought that I tried to explain theologically.
What I needed—what we all need—is not all the right answers about God or even the "how" in becoming more spiritual. It is God Himself that we need. A few things I've read that have aided me in this discovery of finding God Himself are the lives and writings of early Church fathers and the books Way of the Heart by Henri Nouwen and the Benedict Option by Rod Dreher. What you will find in practice is that God becomes more real to us as we seek Him in worship, in silence, rather than in our noise and knowledge.
When God told Moses to tell Pharaoh to let His people go, what was the reason He gave for this? They had been in Egypt for 400 plus years, and the message God gave to Moses to declare to the ruler of the land was, "You tell him, 'Let My people go, so that they may worship Me in the wilderness' " (Exodus 7:16, emphasis mine).
Egypt represents the world, bondage, sin, damnation, darkness, being lost, helpless. It took innocent lambs to be slain before they could leave Egypt. But the reason for leaving Egypt was so that they could " 'worship Me [God] in the wilderness.' " God didn't tell Moses to say, "Let My people go, so that they may become brilliant scholars, perform miracles and wonders, and marvel at My creation." God called them out to worship Him. That was the epicenter, the core of the core of the intention of God.
And Jesus said, "God is looking for worshipers." We have a chorus about how the reason we live is to worship Him.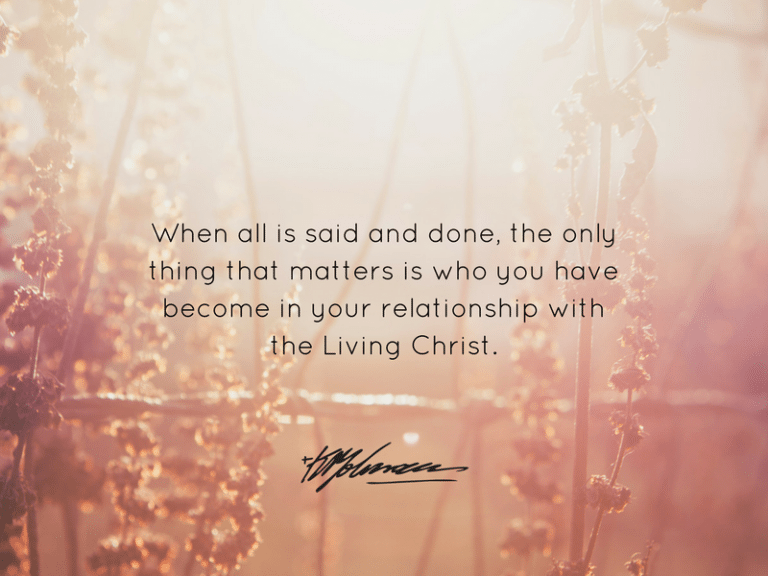 Read Isaiah 6, and then read Revelation 4 and 5. In Isaiah, God steps in and opens Isaiah's eyes, and He sees something he never even imagined: The throne of the Almighty God, and the One who sits on the throne. He sees all the worship that is going on. He hears the words that they proclaim: "Holy, Holy, Holy, is the Lord God Almighty."
Thousands of years go by, and that throne room scene remains the same. The proof? Revelation 4 and 5. Saint John the Apostle was alone on the Isle of Patmos, and all of a sudden, just like what happened to Isaiah, his eyes were opened. Suddenly, he saw things that he didn't know, and he was able to see the same scene that Isaiah saw.
The God of the Old Testament is the same God of the New Testament. The examples we have from the Bible of the people who knew God and worshiped Him give us examples of a worship that was not for what they could get out of it. It was a worship of the offering of their lives, without even thinking who was watching or what other people were doing. Their focus was not any person; their audience was the Holy Trinity.
As an individual, when all is said and done, the only thing that matters is who you have become in your relationship with the Living Christ, and who you have become depends on your knowledge of Him. Knowing God is to partake of His divine nature (see 2 Peter 1:3) and it is an inside out reality. The knowledge of Him is not intellectual, but transferable; it is incarnational, which means He becomes your life, and He lives through you. Our entire life transforms—behavior, attitude, response, actions, silence, prayer—it all changes as we become more like Jesus (see 2 Corinthians 3:18 and 1 John 2:16). And this transfer happens through worship (see Romans 12:1-2).
Have you been with Your Lord this week? Have you seen Him? Have you worshiped in a way that you no longer see anything else, but Him? Do not waste another moment for this opportunity to see Him. Come to Him today.
=====Click here, to read more articles on Patheos by Dr. KP Yohannan Metropolitan.
Go here to know more about Dr. KP Yohannan: SourceWatch | Wiki | Flickr