By: Danny Yohannan
In the beginning of the Gospel of Mark, we read the account of Jesus being baptized before beginning His earthly ministry. Immediately afterwards, the Holy Spirit "drove Him out into the wilderness. And He was in the wilderness forty days, being tempted by Satan. And He was with the wild animals, and the angels were ministering to Him" (Mark 1:12-13).
I remember hearing one of my seminary professors talk about this when I was in school. Jesus was baptized by John. The Holy Spirit came down upon Him, and the very first thing the Holy Spirit did was drive Him into the wilderness where He was to be alone, fasting and praying with wild animals all around Him, while being tempted by Satan.
I always found it strange that the Spirit of God would deliberately choose to drive Jesus into such a difficult place. But later we learn it was for a very specific purpose that He did this—Jesus had to go through this time of testing and temptation and self-denial so that He could learn obedience through suffering.
Right now, the Church calendar is in the middle of Lent. In a sense, this season is an opportunity for us as believers to be driven into the wilderness to really seek God, to face things we don't normally face.
I think it's universal that as we make any kind of effort in our lives to draw closer to the Lord, whether it is a time of fasting once a week, praying ten minutes extra per day, taking part of our lunch to study more of the Scriptures, or whatever it is, we find that Satan opposes us in some way.
If you are determined to have a glorious Sunday morning with a wonderful attitude in your heart, most likely something will happen that Sunday morning to try to throw you off. If you have children in your house, you will find on Sunday morning that their diaper is twice as full as normal. If you are trying to be early to church, somehow you will end up being late because there are people in front of you on the road that just seem like they have nowhere important to be. There is always something that Satan is doing to throw obstacles in our paths in an attempt to get our hearts and minds off of pursuing the Father.
I always remind our staff, if you are going to engage in prayer, the enemy is going to throw everything possible into your thoughts to distract you. Have you ever noticed that it is during the times of prayer that we have the most random, weird and crazy thoughts? Yet the rest of the day, our mind is completely clear and focused. Or when we are in church, and all of a sudden we notice a little doodle bug walking across the floor, and it captures our hearts for the next two hours.
Do you think these things happen by accident? No! The enemy knows exactly what he is doing.
Spiritual warfare is real and the enemy wants to keep us as ignorant of that fact as possible. If we were to live out our entire lives distracted by the normal day-to-day issues, he would be very happy.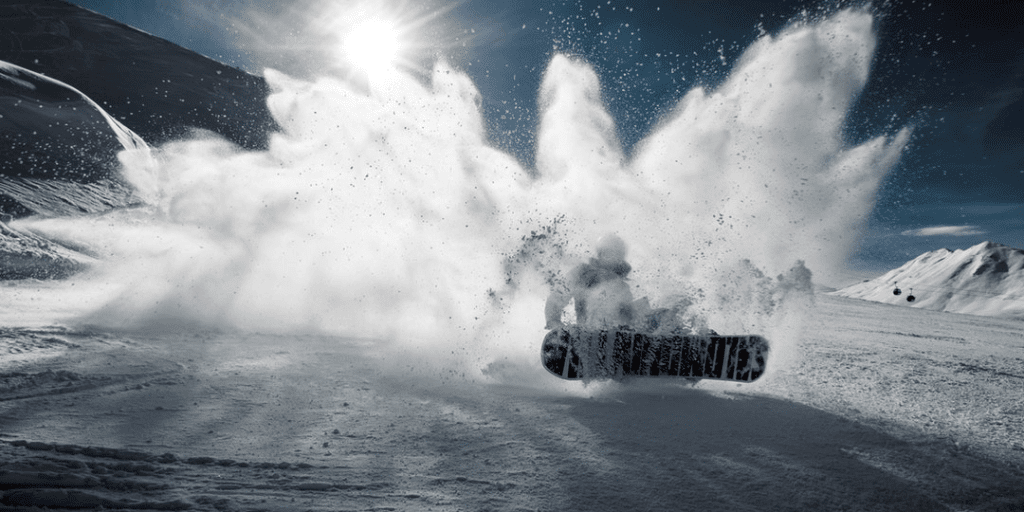 The Lord has called us to embrace suffering like He did when He went out into the wilderness for those 40 days. It is good for us to persevere through difficulties. There is no other way for us to grow in our faith, in our spiritual life and in our trust of God, other than through embracing the opportunity to persevere despite challenges and struggles. It doesn't matter whether Satan throws things our way, the question is, do we persevere through those things and keep going?
I am not sure how many of you have been watching the Olympics these past few weeks, but in my house, it's pretty much been on every evening.
The other night we were watching one of the ice skating competitions, and Nathan Chen came on. At the start of the Olympics, everyone was predicting he would be the greatest star. But after performing terribly in the short program, that hope was gone, and he found himself standing in 17th place.
Instead of becoming discouraged and giving up, Chen decided he still wanted to give this competition everything he had. Without telling his coach, he added a sixth quadruple jump into his routine—more than anyone before him in Olympic history. When he finished his routine, he had won the free skate and risen up into fifth place in the overall competition.
Typically, when someone does as badly as Chen did in the short program, that is the end, you are done. But instead of letting that failure keep him down, he chose to press on and not give up, and because of that he has now made Olympic history.
The season of Lent is sort of like that. You are not going to fast perfectly. Whether you're just beginning your fast, or you're half way through it, at some point you are going to find it to be a very difficult struggle. You might even feel like you completely failed the whole thing and ask yourself what is the point of even trying? And yet, that place of brokenness is exactly the point where we are able to grow the most. It is at that point where we learn to push through and trust God that He is able to build into us something that is not there.
Perseverance is not about going though things that are easy. Perseverance is a pressing into things that are difficult.
When you're watching the sports channel, they always show highlights of Nolan Ryan when he got hit in the face with a baseball by Bo Jackson. Jackson hit the ball right into Ryan's face, and he was all bloody. But Ryan just kept on pitching.
Many years ago, there was a Japanese man in the summer Olympics, Shun Fujimoto, who had actually broken his leg. He was competing with the rings, and you really don't need your leg much for that, but you do need them for when you land. So, on a broken leg, Fujimoto landed and got gold for his team.
You can find athletic examples like this over and over again. In 2010, Olympic skier Petra Majdic fell off the course while training right before her race. She fell about 10 feet onto some rocks and ended up breaking multiple ribs and puncturing her lung. Despite her severe injuries, she completed her race and won the bronze medal. You talk about endurance! I get a hangnail, and I am in trouble.
Sometimes it is really, really good to watch some of these athletes struggle through this insane pain. I don't know a lot of other visual examples where we can point and say here are some people who powerfully pressed on and were able to accomplish what was in their heart. Willpower can get you a long way.
But for us as believers, we have much more than just our own willpower to keep us going. We have been given the Spirit of God who is at work in us and alongside us to help us through anything. It is not just our own strength that will help us to make it in this race, it is God in us who makes it possible. "I can do all things through Christ who strengthens me" (Philippians 4:13).
The enemy would rather we focus on every single one of our faults and problems and struggles and simply go wallow in the corner in guilt and shame. He wants to see us give up and admit that it's just too hard, and we don't want to try anymore.
Yet God is saying to us, "You are looking in the wrong direction. Face the challenges in front of you and go forward in the strength that I have given to you." The longer we sit in the corner and reflect inward on our own shortcomings, the more the Devil wins because he keeps us from moving forward and being effective. That is why Christ consistently called people to Himself. Over and over He tells us, "It doesn't matter what you have done or how bad things are. Come to Me and press forward" (see Isaiah 40:31; Matthew 11:28; Romans 5:6; Romans 8:1; 2 Corinthians 12:9-10).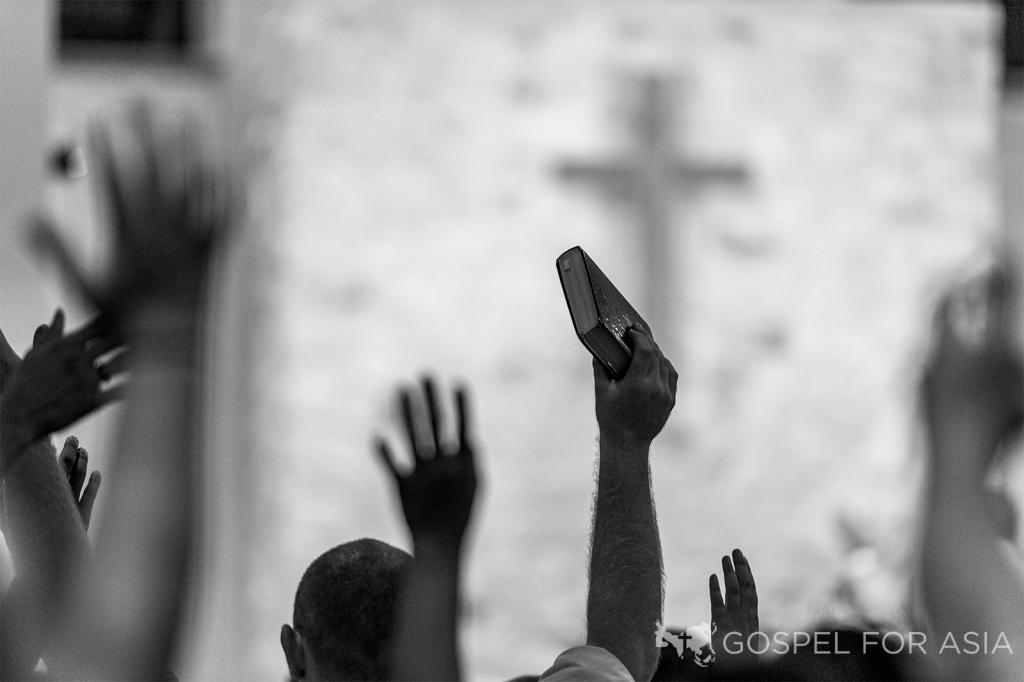 My encouragement for all of us is to press in to the hard things the Lord is calling us to do. Reaffirm any decisions you may have made for Lent. Maybe that means giving up social media for a time so that you can spend time in the Word, or sacrificing a meal once a week and using that money to give towards Bibles, or spending an evening in silence so that you can pray for a world in need. Whatever it is the Lord is asking you to do, know that in those specific areas it will be challenging for you. But it's funny, because so often after we give something up, we come to realize, "Wow, this thing was really a distraction for me." It is good. It is good for our lives to be challenged in a way that drives us to the Lord.
I encourage you to watch highlights of the Olympics. Read incredible stories about people who have persevered through the most insane things ever. Realize that if this is what people can do in their own strength, imagine what God can do with someone who is determined to embrace what He sets before them and press forward.
Before Jesus jumped into ministry, He had to learn this same lesson. And it wasn't just those 40 days in the wilderness that He had to face such self-denial. It was the entire 30 or so years when He wasn't even in ministry. I am not sure how many years He was a carpenter—probably from age 14 or 15—so for about half His life, Jesus was simply a carpenter being faithful to what the Father had placed before Him. And after that, He gets baptized by John and then the Spirit drives Him to the worst place possible to be tempted by Satan—to us it seems pretty unfair. But it was through those struggles that He completely depended upon the Father and was able to be empowered to go out and complete His ministry.
Remember the One who is at work in you is not yourself. He doesn't give up. He keeps working, keeps changing us, keeps making us more like Him. God is absolutely faithful.
Read more about Lent from Dr. KP Yohannan here.
=====
Click here, to read more articles on Patheos by Dr. KP Yohannan Metropolitan.
Go here to know more about Dr. KP Yohannan: Facebook | Twitter | Book