Courage is essential to every work, and without it no one can fulfill the call of the Lord upon his life.
This is the reason why Paul urges Timothy in 2 Timothy 1:8, "Do not be ashamed to testify about our Lord, or ashamed of me his prisoner. But join with me in suffering for the gospel, by the power of God."
The question is: Will you have the courage to endure through trials and continue to serve the Lord, to strengthen those who are faithful and to persevere?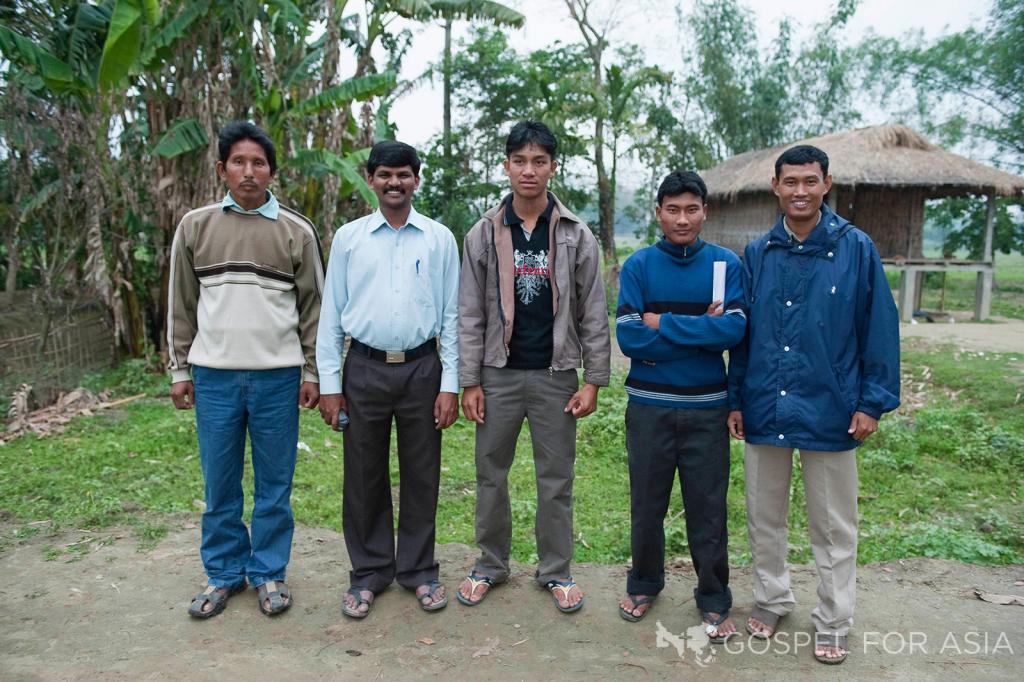 Paul knew that by human nature, we are sensitive to the opinions of others and how people see us. We all like to be well thought of. We like to be esteemed. I'm sure Timothy was no different…but Timothy must be different.
There had to be a deep conviction in him that would be the force to pull him away from the common man's preoccupations and propel him forward in courage. But in himself, Timothy was not much.
What enabled a man like Timothy to be courageous? These three facts:
He was called by God. It was because of his call that Timothy could be courageous and bold as a lion. He may have looked around and seen giants in the land that made him feel like a grasshopper (see Numbers 13:33), but Timothy had to remember that God had called him.
He had no hidden agenda. Timothy's faith was sincere; he was no fraud. He had only to bow his head before God and submit to His will. Inside, the young man bore the absolute conviction that even if all hell broke loose, he need not fear because he knew in his conscience that his heart was clean before God.
He had the anointing and power of the Holy Spirit. The Spirit would give Timothy the power to speak before anyone without fear, even if he was arrested for Christ's sake and had to stand trial. Paul had experienced that power before and wanted to assure Timothy that the same power was available to him.
Added to all these reasons that Timothy could be courageous was the purpose for which he was called—to serve God and humanity.
People needed the Hope he had to offer.
Only those who know Jesus can look courageously into the face of tremendous difficulties and severe challenges and follow Christ into the midst of them.
Through Christ we are overcomers.
Because of these three reasons, Timothy could go forward in courage.
Because of these three reasons, you and I can live with courage . . . and must.
Choose Courage
Today, surrender your fears and uncertainties to God. Choose to step out in faith towards God's calling.
---
Dr. KP Yohannan, founder and international director of the nonprofit organization Gospel for Asia, has written more than 200 books, including Revolution in World Missions, and international bestseller with more than 3 million copies in print. He and his wife, Gisela, have two grown children, Daniel and Sarah, who both serve the Lord with their families.
Gospel for Asia is a nonprofit organization serving the "least of these" in Asia since its beginning in 1979, often in places where no one else is serving. Gospel for Asia supports national workers who are serving as the hands and feet of Christ by ministering to people's needs so they can understand the love of God for them for the first time. Gospel for Asia is engaged in dozens of projects, such as caring for poor children, slum dwellers and widows and orphans; providing clean water by funding wells; supporting medical missions; and meeting the needs of those in leprosy colonies. Through Gospel for Asia's Bridge of Hope Program, tens of thousands of children are being rescued from the generational curses of poverty and hopelessness.
Read about women who are take a courageous step to learn how to read and write in the article: Gospel for Asia Literacy Program Opens Doors for Asia's Impoverished Families.
=====
Click here, to read more articles on Patheos by Dr. KP Yohannan Metropolitan.
Go here to know more about Dr. KP Yohannan: About | Integrity | Facebook | Twitter | Book