We must be wise and recognize that there is a very real battle for our dependence. The enemy knows that if he can turn our eyes and trust off of the Lord, he will have a mighty foothold into our lives and ministry and will be able to tear both down.
As we see in 1 Chronicles 21, why did David come under God's curse and the nation of Israel have to face God's judgment? Because "Satan rose up against Israel and incited David to take a census of Israel" (1 Chronicles 21:1).
Notice that it was the devil who planted the thought in David's mind to number his army. I am sure David thought, I must fight another war. I had better be sure about what I have available to me. It probably seemed like a good suggestion, but it was a tool of the enemy to destroy David's ministry as he began to look to the strength and number of his army rather than to the strength and power of God.
How true it is that "our struggle is not against flesh and blood, but against the rulers, against the authorities, against the powers of this dark world and against the spiritual forces of evil in the heavenly realms" (Ephesians 6:12).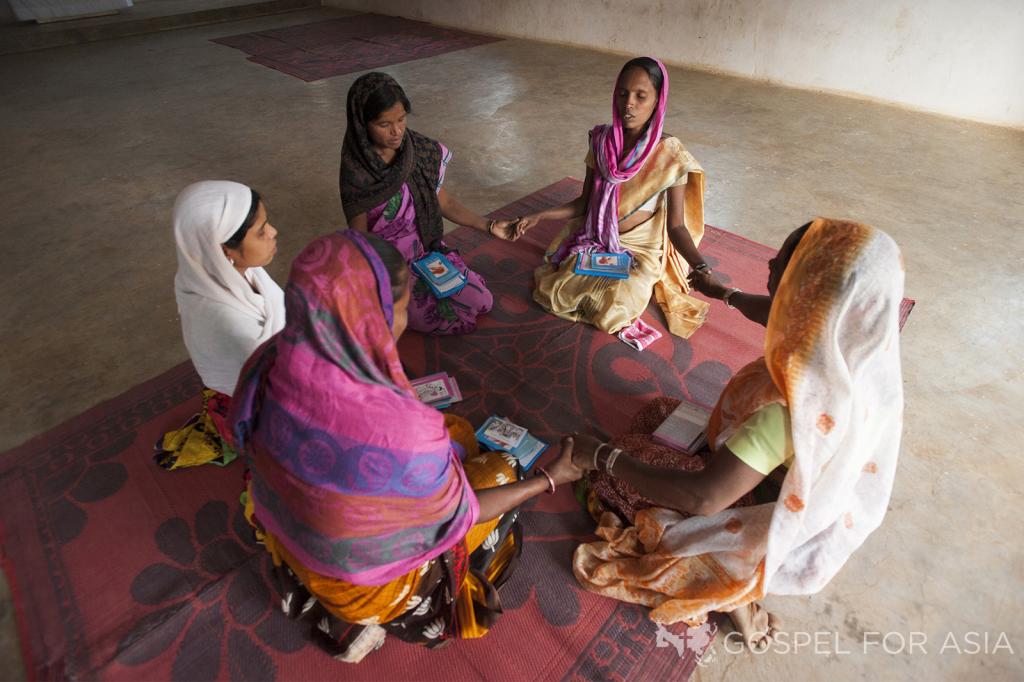 David's dependence on the Lord was diluted, and it not only affected his own life, but the whole nation of Israel. How crucial it is that we depend on the Lord!
This same battle for dependence was what Jesus also faced out in the wilderness in Matthew 4. Three times Satan tempted Him to take His eyes off of the Father and look to the physical things around Him:
Bread for His hungry stomach
A quick, false way to victory
Ease from the battle
And three times, Jesus remembered the Father, His words and promises, depended on His strength and came out victorious.
No Foothold for the Enemy
We must respond to the attacks of the enemy in the same way and not give him a foothold into our lives by turning our eyes and trust off of the Lord. When we have problems with sickness, bitterness and anguish in our families or ministries, let us respond rooted in the promises of God, knowing He is faithful.
Continually Looking to God
Starting today, may our hearts continually look to our God to meet every need we may ever have. Then, when the temptations of the enemy come, we will be able to defeat him.
---
Dr. KP Yohannan, founder and director of the nonprofit organization Gospel for Asia, has written more than 200 books, including Revolution in World Missions, an international bestseller with more than 4 million copies in print. He and his wife, Gisela, have two grown children, Daniel and Sarah, who both serve the Lord with their families.
Gospel for Asia is a nonprofit organization serving the "least of these" in Asia since its beginning in 1979, often in places where no one else is serving. Gospel for Asia supports national workers who are serving as the hands and feet of Christ by ministering to people's needs so they can understand the love of God for them for the first time. Gospel for Asia is engaged in dozens of projects, such as caring for poor children, slum dwellers and widows and orphans; providing clean water by funding wells; supporting medical missions; and meeting the needs of those in leprosy colonies. Through Gospel for Asia's Bridge of Hope Program, tens of thousands of children are being rescued from the generational curses of poverty and hopelessness.