Christianity is not following a system, theology, doctrines or some ideas. It is following Christ. In all things that we do, we must keep in mind that the highest, most sacred call the Lord gave us is to walk with Him, to love Him and to know Him. That's why the Apostle Paul wrote to the Philippians: "For to me, to live is Christ, and to die is gain" (Philippians 1:21). All because of Jesus.
In chapter three, Paul explains the purpose for which he renounced all things—not to do great things for God, not to become a well-known Christian, not to establish a ministry—no, none of those things, but "that I may know Him" (Philippians 3:10).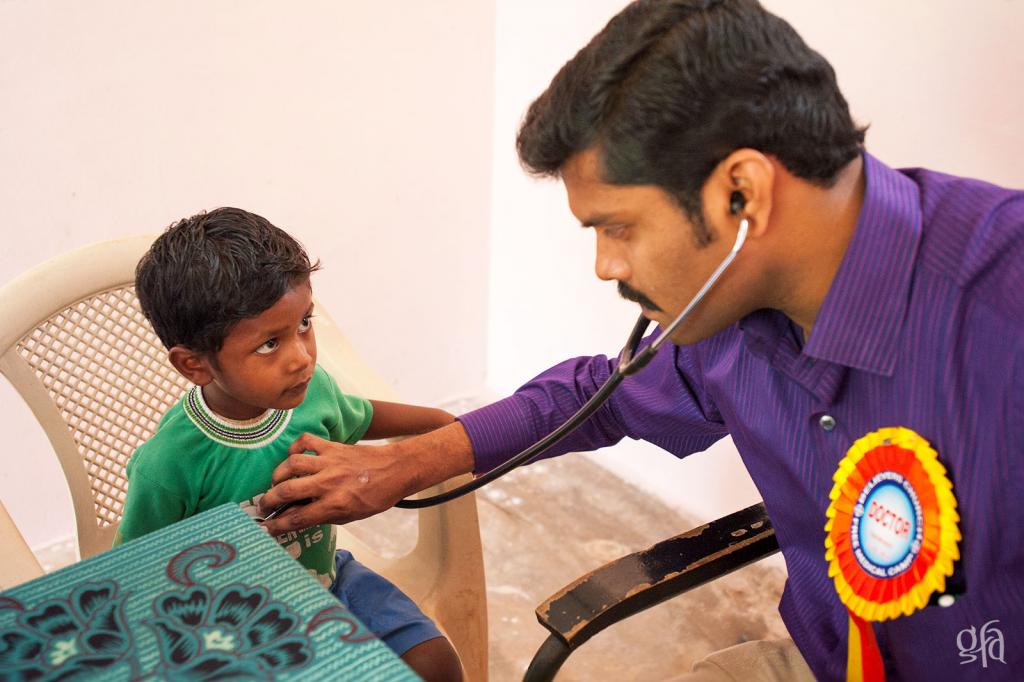 All That Paul Did Was Because of Jesus
When we read through the book of Acts and all the letters Paul wrote, we see the result of one man's commitment to know the Lord. Everything Paul did—ministry, sacrifice, hard work day and night—it all came out of one thing: loving Jesus, knowing the Lord.
Unless our knowledge of the Bible turns into a relationship with Jesus, the strong winds of adversity, discouragement, enticement from the world, a better job, higher salaries, concerns for the future, life struggles and relationship problems will knock us down; we will no longer closely follow the Lord.
There is no doubt that the three Hebrew young men survived the fiery furnace because of their love for the Lord (see Daniel 3). That's the reason the fourth one, the unseen One, was there with them. And Moses rejected his position in Egypt, for by faith he saw "Him who is invisible" (Hebrews 11:27). Every individual in the Bible who really came through and was approved by the Lord didn't get there because of his or her achievements. It was because of a close, personal relationship with the Lord. That was the sustaining power.
The Call Is for Us Also
Today, the call of Jesus remains fresh and real: "Come, follow Me" (Luke 18:22). His footsteps will take us to those who have never had the chance to know Him, to the suffering, to those who have no hope. But serving them, interceding on their behalf and sacrificing to send brothers and sisters to them will never be a burden for us because it's all for Him.
If we truly see the invisible One, all that we do will be because of Jesus, and it will truly be our privilege and joy.
His arms are open wide—let us run after Him.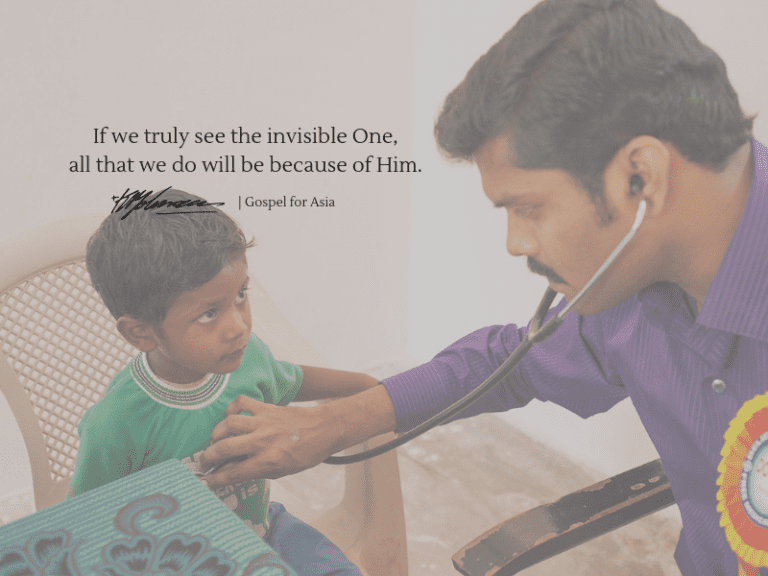 ---
Dr. KP Yohannan, founder and director of the nonprofit organization Gospel for Asia, has written more than 200 books, including Revolution in World Missions, an international bestseller with more than 4 million copies in print. He and his wife, Gisela, have two grown children, Daniel and Sarah, who both serve the Lord with their families.
Gospel for Asia is a nonprofit organization serving the "least of these" in Asia since its beginning in 1979, often in places where no one else is serving. Gospel for Asia supports national workers who are serving as the hands and feet of Christ by ministering to people's needs so they can understand the love of God for them for the first time. Gospel for Asia is engaged in dozens of projects, such as caring for poor children, slum dwellers and widows and orphans; providing clean water by funding wells; supporting medical missions; and meeting the needs of those in leprosy colonies. Through Gospel for Asia's Bridge of Hope Program, tens of thousands of children are being rescued from the generational curses of poverty and hopelessness.
Read more posts on Patheos by Dr. KP Yohannan Metropolitan, or on his blog at kpyohannan.org.
Learn more about Dr. KP Yohannan Metropolitan: Facebook  Goodreads | Twitter | About | Integrity | Book
Read about Dheerendra and his love for Christ.