Bringing the hope of Jesus to the world through "ownership"
It is hardworking people that serve the Lord faithfully.
But how does one become hardworking? Our flesh simply hates discipline and hard work, and by nature we tend to be lazy and like our rest. But in the work of the Lord, we simply cannot afford to. The work is far too important, because it will have an impact for eternity.
What is it, then, that moves us past our human tendencies and into this kind of committed life?
The answer is ownership.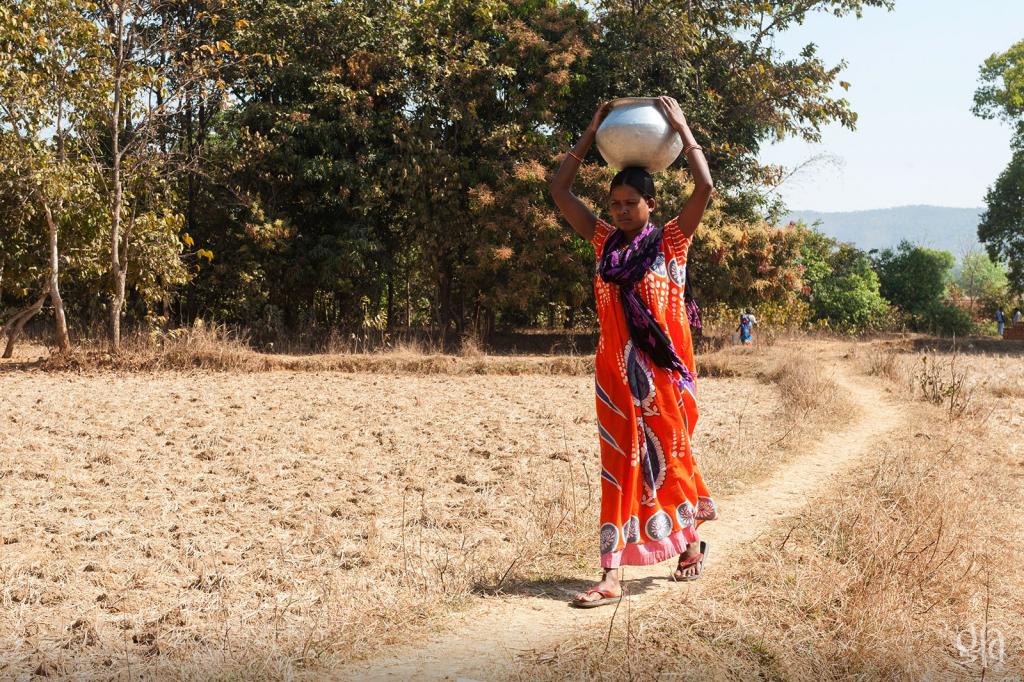 Learning from the Past
"Paul took it as his personal responsibility to bring the hope that is found in Christ to this world. We must have this same attitude in the work God has called us to."
Have you ever read the history of Russia
? When the Communists took over after the 1917 revolution, although Russia had been a major exporter of grain to the rest of the world, nationwide the people became so poor that they had to stand in queue just to buy a single piece of bread.
What happened? The Communists set out to destroy capitalism and institute the ideas of socialism. This meant that all the farmers had their land taken over by the government for them to divide the yield of the harvests "equally" among all people.
Instead of the farmer working hard to produce enough food for his family and enough to sell to get money to buy other things, each individual farmer was granted a fixed percentage of his own crop—all the rest now belonged to the government.
What was the result? Their motivation died because their incentive had faded. Production dramatically diminished until Russia, once at the top of the class in wheat production, had to import from other countries.
Ownership of the Lord's Work
The same thing happens to us when we don't understand the principle of ownership. In Acts 20:24, the Apostle Paul writes, "My only aim is to finish the race and complete the task the Lord Jesus has given me" (emphasis mine).
Paul took ownership of his Master's work. It was not simply something he did to meet some requirement or to fill up his time. He took it as his personal responsibility to bring the hope that is found in Christ to this world.
We must have this same attitude in the work God has called us to.
When you feel that something is yours, you begin to take ownership of it:

You feel responsible to serve the people the Lord has placed in your life.
You begin to care deeply about their lives and future.
You begin to be consumed with prayer for them.
Your thoughts are constantly on them.
Faith builds up in you, spurring you on to take whatever action to meet their needs, no matter what obstacles you may face.
You become like the hardworking farmer!
Take Ownership
Today, consider whom God has placed in your life right now and begin to take ownership of the responsibility to share the love of Christ with them, in word and deed.
---
Read about Pastor Ekanpreet, who carries a burden for the people he serves, and see the ways the Lord has blessed them through him.
Read more posts on Patheos on taking ownership like a hardworking farmer to share the love of Jesus.
Click here, to read more articles on Patheos by Dr. KP Yohannan Metropolitan.
Go here to know more about Dr. KP Yohannan: Facebook | Twitter | Book | OnePlace | SermonIndex
---
Dr. KP Yohannan, founder and director of the nonprofit organization Gospel for Asia, has written more than 200 books, including Revolution in World Missions, an international bestseller with more than 4 million copies in print. He and his wife, Gisela, have two grown children, Daniel and Sarah, who both serve the Lord with their families.
Gospel for Asia is a nonprofit organization serving the "least of these" in Asia since its beginning in 1979, often in places where no one else is serving. Gospel for Asia supports national workers who are serving as the hands and feet of Christ by ministering to people's needs so they can understand the love of God for them for the first time. Gospel for Asia is engaged in dozens of projects, such as caring for poor children, slum dwellers and widows and orphans; providing clean water by funding wells; supporting medical missions; and meeting the needs of those in leprosy colonies. Through Gospel for Asia's Bridge of Hope Program, tens of thousands of children are being rescued from the generational curses of poverty and hopelessness.