Unfortunately, in the Christian world today, the need for discipleship is great. There are many people who receive teaching and hear sermon after sermon, but few who really have someone discipling them. This is because true disciple makers are too few.
Many may be considered disciple makers because of the degrees they possess, but that means nothing if their lives are not paving the way for a younger brother or sister to follow. It is our lives that make the difference, not our knowledge.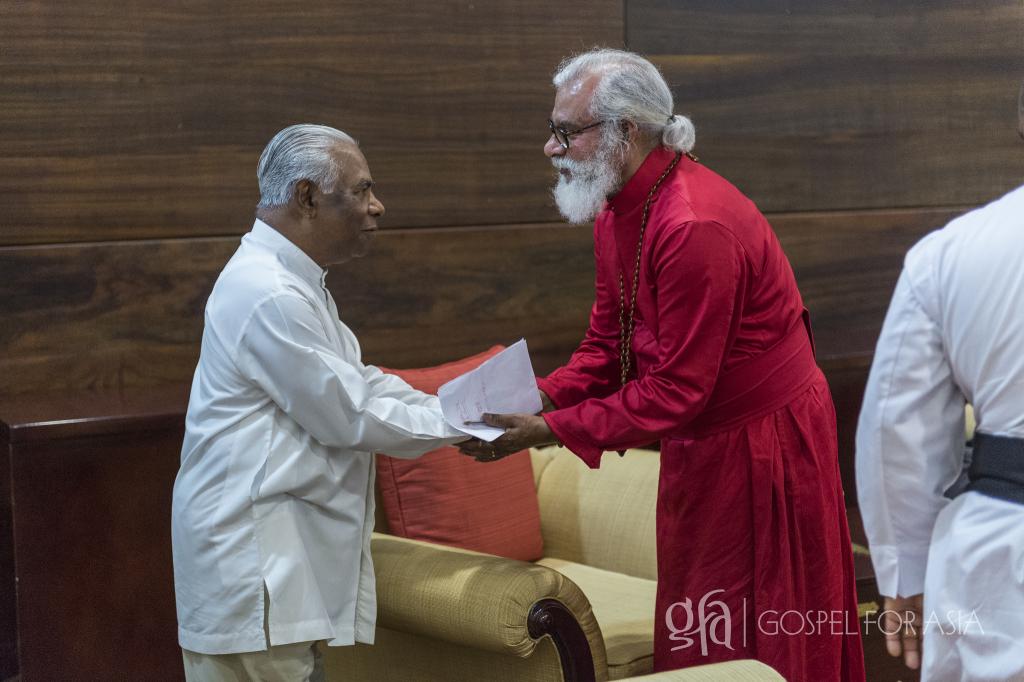 Anyone can say, "Young brother, you must spend an hour in prayer and meditate on the Scripture," but the young brother will not do it if he does not see his teacher doing it. Our teaching about knowing the Lord or selfless living or anything else is compromised if we teach it only as a doctrine or classroom subject, never actually doing it.
Our life must bear witness to what we believe, and we must become the example for a younger brother to follow and grow in the Lord. This is true discipleship.
I was shocked once when I was visiting a seminary student in Asia, working toward a Master's degree in Theology. As we sipped tea, I watched the crowds flowing through the street like a river. There were literally thousands of people.
I said to the young man, "Why don't we go talk with some of them about the Lord?"
He responded that he wasn't prepared to do that.
Then I asked him, "How long have you been here?"
"Two and a half years."
"Have you ever shared the hope of Jesus with anyone during this entire time?"
He replied, "No."
How tragic! This young man may be brilliant and have a degree after his name, but his heart had become cold, and he had no compassion toward those who have no hope. His life should have been producing great fruit and serving as an example for younger brothers to follow, but it was not.
Our Call to be Disciple Makers
We are responsible for the good measure the Lord has poured into our lives, responsible to pass it on to a younger brother and see him grow up to be a man of God who goes out and in turn makes disciples.
We cannot simply accrue all of our spiritual knowledge for our own sake—it is to be spent on others, used to encourage, edify and build up the family of God.
Discipleship Opportunities
Are you a disciple maker? Do you have one, two or three people you are training in the ways of God? If not, today pray and ask the Lord to make you a disciple maker like He was and then show you who He wants you to invest your life in.
---
Read about Kantilal and the ways he is discipling younger brothers in the faith.
Listen to Dr. KP Yohannan's message on Disciple Makers. He shares about the need for us to share the hope that only Jesus can give with others.
Read more posts on the topic of Discipleship on Patheos by Dr. KP Yohannan Metropolitan.
Click here, to read more articles on Patheos by Dr. KP Yohannan Metropolitan.
Go here to know more about Dr. KP Yohannan: SourceWatch | Wiki | Flickr | KPYohannan.org | GoodReads
---
Dr. KP Yohannan, founder and director of the nonprofit organization Gospel for Asia, has written more than 200 books, including Revolution in World Missions, an international bestseller with more than 4 million copies in print. He and his wife, Gisela, have two grown children, Daniel and Sarah, who both serve the Lord with their families.
Gospel for Asia is a nonprofit organization serving the "least of these" in Asia since its beginning in 1979, often in places where no one else is serving. Gospel for Asia supports national workers who are serving as the hands and feet of Christ by ministering to people's needs so they can understand the love of God for them for the first time. Gospel for Asia is engaged in dozens of projects, such as caring for poor children, slum dwellers and widows and orphans; providing clean water by funding wells; supporting medical missions; and meeting the needs of those in leprosy colonies. Through Gospel for Asia's Bridge of Hope Program, tens of thousands of children are being rescued from the generational curses of poverty and hopelessness.