I will never forget one dear retired widow's sacrifice whom I met on a speaking tour. Excited about how much she still could do even though she wasn't working, she pledged to help sponsor a missionary out of her tiny Social Security check.
After six months I received a very sad letter from her.
"K.P.," she wrote, "I am so privileged to be supporting a missionary. I'm living all alone now on only a fixed income. I know when I get to heaven I'm going to meet people who have come to Christ through my sharing, but I must reduce my support because my utility bills have gone up. Please pray for me that I will find a way to give my full support again."
When my wife, Gisela, showed me the letter, I was deeply touched. I called the woman and told her she need not feel guilty—she was doing all she could. I even advised her not to give if it became a greater hardship.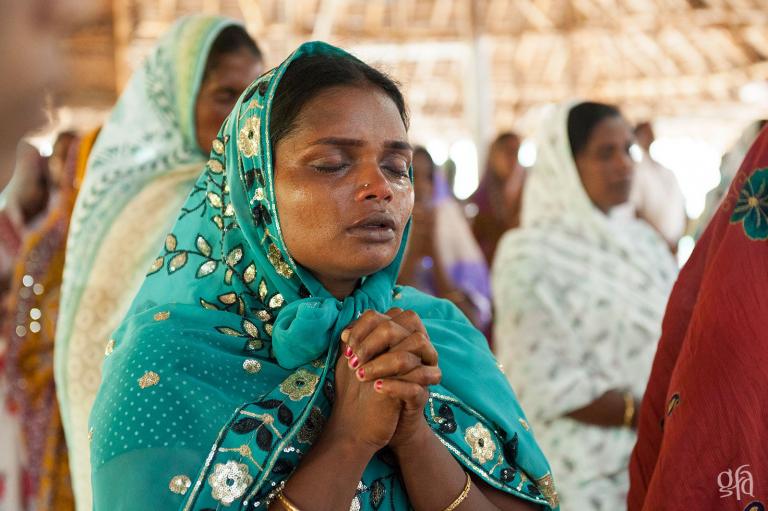 Great Sacrifice
Two weeks later, another letter came.
"Every day," she wrote, "I've been praying for a way to find some more money for my missionary. As I prayed, the Lord showed me a way—I've disconnected my phone."
I looked at the check. Tears came to my eyes as I thought how much this woman was sacrificing. She must be lonely, I thought. Without a phone, she would be cut off from the world. "Lord," I prayed, as I held the check in both hands, "help us to remain true to You and honor this great sacrifice."
The widow's sacrifice has inspired others in ways I never would have imagined.
One woman wrote in, "When I read the story of the widow who disconnected her phone, I cried. As I cried, the Holy Spirit reminded me about my expensive coffee habit, and I knew that if this woman could go without a phone, I could go without buying lattes."
A married couple responded to the widow's story by cutting off their own television service.
"And what a blessing that has been," they wrote. "Not only do we have more money to give to missions, but we can be better stewards of our time."
I praise God for the example of this dear woman, and of many others like her. May the Lord help all of us to live sacrificially, knowing the privilege it is to give our lives for the sake of Christ and this world that He loves.
A Glad Sacrifice
Today try giving up a luxury and use the saved money to support missions. Notice how this choice affects your day and your perspective.
---
Dr. KP Yohannan, founder and director of Gospel for Asia, has written more than 200 books, including Revolution in World Missions, an international bestseller with more than 4 million copies in print. He and his wife, Gisela, have two grown children, Daniel and Sarah, who both serve the Lord with their families.
Gospel for Asia has been serving the "least of these" in Asia since its beginning in 1979, often in places where no one else is serving. GFA supports national workers who are serving as the hands and feet of Christ by ministering to people's needs so they can understand the love of God for them for the first time. GFA is engaged in dozens of projects, such as caring for poor children, slum dwellers and widows and orphans; providing clean water by funding wells; supporting medical missions; and meeting the needs of those in leprosy colonies. Through GFA's Bridge of Hope Program, tens of thousands of children are being rescued from the generational curses of poverty and hopelessness.
Click here, to read more articles on Patheos by Dr. KP Yohannan Metropolitan.
Go here to know more about Dr. KP Yohannan: SourceWatch | Wiki | Flickr | KPYohannan.org | GoodReads
Learn about these women in Asia and the ways they sacrifice for the sake of ministering to others.