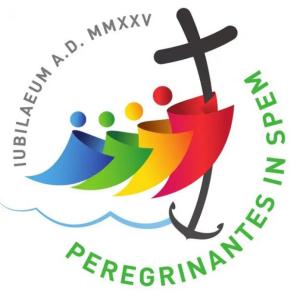 During the Closing Mass at Tejo Park, Lisbon, Pope Francis announced that the next World Youth Day will take Place in 2027 in Seoul, Korea, but that before that, there will be an event for youth during the upcoming 2025 Jubilee in Rome.
The Lisboa 2023 website reports that "the number of Catholics in South Korea has increased by 50 per cent in the last twenty years. In that time, the percentage of Catholics in the country has gone from 8.3 per cent to 11.1 per cent, reaching more than 6 million Catholics."  The Archbishop of Seoul asserted that WYD "could become an excellent opportunity to bring young people together around a project that makes them protagonists. It would start a process and, once it is completed, it would be good to share with everyone what we have experienced. It would be a missionary opportunity to share the values of the Gospel in our society."
The year 2025 will be a Jubilee Year as it has been every 25 years since the 14th century.  Rome expects 35 million pilgrims will visit the Eternal City during that year to receive the special graces that come with a Jubilee Year.   The website dedicated to the 2025 Jubilee currently indicates that July 28th will be the Jubilee for Youth.  Almost every week of the year will be dedicated to a particular group within the Church and society.
So pack your bags for Rome!