As I grew up in The Church of Jesus Christ of Latter-day Saints, I often wondered about the relationship between women and the priesthood. Priesthood power was often taught as something that was only possessed by men, and I wanted to know how I fit in to a very patriarchal church and if I really needed to learn much about the priesthood. In more recent times, there has been clearer teachings on what the priesthood is; that it's God's power given to both women and men. In some ways we use it differently than our brothers, but priesthood power is meant to be a tool and a blessing for women as much as it is for men. I want to share some of the things I've learned in the past few years about the relationship between women and the priesthood.
What is the priesthood?
The priesthood is God's power on the Earth. With the restoration of priesthood keys to Joseph Smith, God returned this power to the Earth after removing it during the apostasy. We use the priesthood to receive ordinances and make covenants both inside and outside the temple. We also must be set apart by the priesthood when we serve callings within the church, which gives us access to divine help so that we can minister to our brothers and sisters. Priesthood blessings are given to those who request them for healing, guidance, new beginnings such as the first day of school or a new job, or whenever someone feels they may need one.
Is the priesthood for women?
The old-fashioned idea held by many members was that men held the priesthood, and they could use this power to bless women and children. However, this idea didn't seem consistent with our temple worship, teachings in the scriptures and church history. This thought process also led to false beliefs such as men being gatekeepers of the priesthood, men being synonymous with the priesthood and women not being able to have God's power in their lives and homes without a man doing it for them. Many single mothers or mothers in part member families were left feeling bereft of the priesthood, despite their righteous living. Recently, there has been a focus on helping women understand that as they keep their covenants, they also have access to the priesthood. These messages have been repeated over and over in General Conference talks over the last ten years.
Priesthood power vs priesthood authority
In understanding the relationships that each gender has with this sacred power, it's important to know the difference between priesthood power and priesthood authority. Priesthood authority is done through ordination, which is currently only available to men. Priesthood authority is what allows men to officiate ordinances and give blessings. However, women can access "delegated authority" in their callings that they are set apart or assigned to do. Priesthood power is God's power that "flows to all members of the church- female and male- as they keep the covenants they have made with Him." As we keep the covenants we made at baptism and within the temple, we are entitled to the same power that covenant keeping men have. Both women and men are meant to preside together over their families as equals who can call for divine help with the priesthood power that they share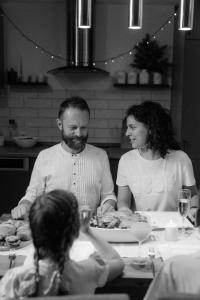 What are priesthood keys?
Priesthood keys are the authority to use the priesthood on the Earth. These keys were restored through Joseph Smith after they had been taken off the Earth during the the apostasy. All the keys are held by the prophet, and other keys are given to stake presidents, bishops, branch presidents, temple presidents, mission presidents. Women do not currently hold keys, but all keys do is unlock the right doors. What those keys unlock are available to both women and men. Those who hold priesthood keys make other blessings of the priesthood available to us and allow us to grow in our knowledge. Not all men hold priesthood keys, just leaders who need those keys to guide those, both men and women, under their direction.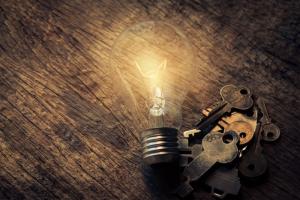 In what ways do women use their priesthood power?
It is priesthood power that allows us to be instruments for the Lord in His hands. Here are some specific ways righteous women use the priesthood daily.
Why is it important for women to know they have access to priesthood power and to seek it?
If men also have access to priesthood power as well as priesthood authority, then why is it important for women to understand and use this power? As President Nelson simply said, "The kingdom of God is not and cannot be complete without women who make sacred covenants and then keep them, women who can speak with the power and authority of God." To build up the kingdom of God, women need to understand their priesthood power and seek opportunities to use that power to bless their lives and the lives of others.
There is still so much for me to learn about this topic. Even if I study women and the priesthood for the rest of my life, there will still be so much that I won't know or understand until the next life. The scriptures, General Conference talks, and the General Handbook are all great resources that helped me write this piece.  There are also lots of wonderful books about women and the priesthood, including Live Up To Our Privileges: Women, Power, and Priesthood, which I review often when I have questions about elements of the priesthood.
It can be easy to see inequality, when we look at the church structure and at the stark differences between men and women. When we look at the priesthood as a gift for God's daughters and sons, a gift that can be used differently by each of us, we can feel God's love for us as women. We may not fully understand the differences between men and women when it comes to the priesthood, but I am confident that one day we will. Just like men, we are able to access God's power to do wonderful things on this Earth.