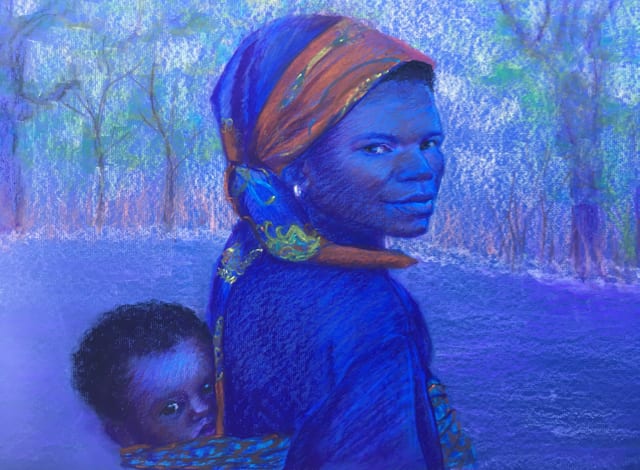 In some ways, 2020 has been like a long, difficult pregnancy, but I'm hoping to give birth to God's dreams in 2021.
Do you have a word for 2021? My word is "birth." About this time last year, I heard the idea of choosing one word as a focus for the year to come. So, in January of 2020, I chose the word "breathe." Last year, I planned to breathe in the blessings of God—the word "inspire" means "to breathe in"— and then to exhale the gifts of God back into the world.
"Breathe" in 2020
When COVID-19 entered the scene, followed by the death of George Floyd, 2020 became the year of "I can't breathe!" My word for the year took on profound meanings I had never imagined.
Peaceful protesters chanted, "I can't breathe," expressing not only the literal stopping of George Floyd's breath but also the weight of oppression felt by blacks who need justice and hope for their families.
Too many COVID-19 patients gasped, "I can't breathe," many of them dying before their time.
Millions of us around the world, cooped up in our homes said, "I can't breathe."
My word of the year became the longing of everyone on the planet.
How Do You Breathe?
I am a visual artist, so sharing artwork with my community is one way I "breathe." Creating the artwork is like the inhalation of breath, and sharing the work is like the exhalation. Like most other arts events, my spring 2020 solo show was postponed again and again, until finally, it was rescheduled for March of 2021 at KORE Gallery in Louisville, Ky.
Two Ways I Was Able to "Breathe" in 2020
Though necessary COVID-19 restrictions choked the local arts community in many ways, thanks to the creativity of Kentucky Refugee Ministries and Louisville Metro Government, several of us were able to share our art in public places around Louisville.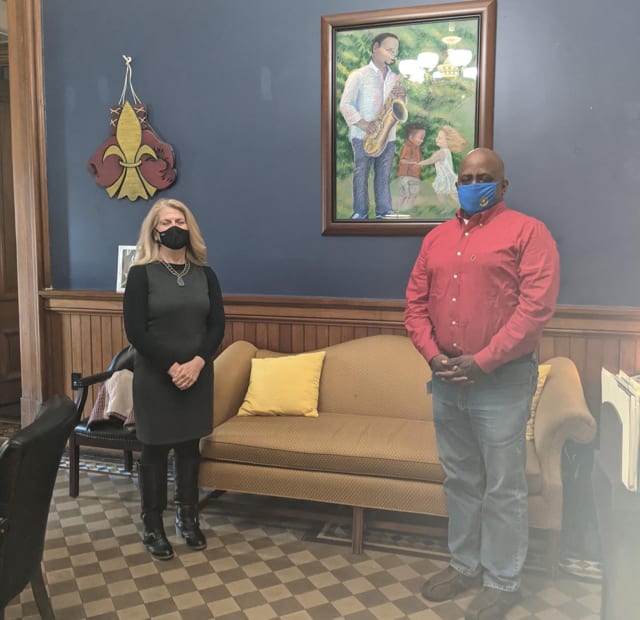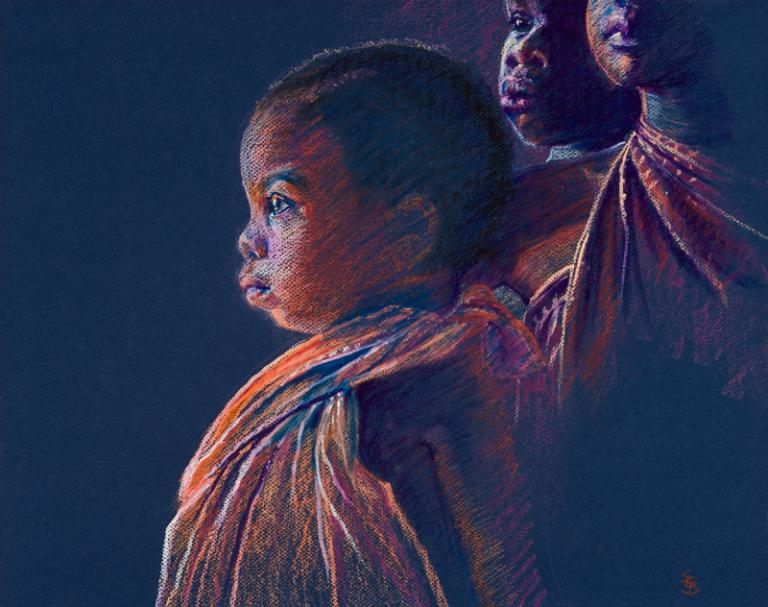 In addition to showing my art, I found a life-giving outlet through writing. I joined a writing critique group, an online writer's club, and took a position as a monthly columnist for a website that encourages writers along the way to publication.
That's how I survived 2020, and I realize I am blessed. For all of you who have suffered serious losses of family, jobs and dreams, may 2021 be a year of healing and hope.
"Birth" in 2021
My word for 2021 is "birth." Throughout 2020, I kept stumbling upon the concept of giving birth to God's dreams. This metaphor about giving life to something beautiful God has placed within can apply to goals, hopes, dreams or even relationships.
Stages of Giving Birth
Isn't it interesting that it's been a little over nine months since the virus turned our lives outside in? What dreams have you been nurturing for the last nine months, waiting to give birth? Has 2020 positioned you to bring about something new—a book, a business, a new life for yourself or for someone else? We are all at different stages on the journey of giving birth:
Beginning Stage: Your idea is a tiny seed that if nurtured, may grow into something meaningful.
Growing Stage: The concept is growing and gaining weight in your life—you are nurturing it.
Weary Stage: You have been carrying this for so long, it has become a heavy burden, you're exhausted and just want it to be brought to life and sent into the world. (Me with my solo show artwork!)
Giving Birth: You're in the throes of painful birth-giving—it's so difficult, but you're almost there!
Naming Your "Baby"
When we lived in Mozambique, Africa, in the 1990s, some of the mothers didn't name their babies at birth. They waited until the child had reached age 1. Infants died all too often before they celebrated their first birthday. I don't claim to fully understand the reasoning behind that custom, but as we think about giving birth to God's dreams, let's go ahead and name them, trusting he will bring lasting life for those masterpieces he wants to birth through us.
One practical way you can name your "baby" is to put your goals and dreams in writing. Using a notebook or journal to write out plans, hopes, goals, and ideas will clarify your thoughts. I try to listen for what I feel God is speaking to me and write it down. I don't hear an audible voice, but I do believe in spiritual guidance.
God works in different ways with different people. And yes, I've made mistakes, but God is always with me, even when I fail. As the Apostle John wrote, "From the fullness of his grace, we have all received one blessing after another" (John 1:16 NIV). I pray for mercy, grace, and peace for all of us as we give birth in 2021.
I would love to hear about the dreams that have been growing inside of you for the last nine months. What will you give birth to in 2021?