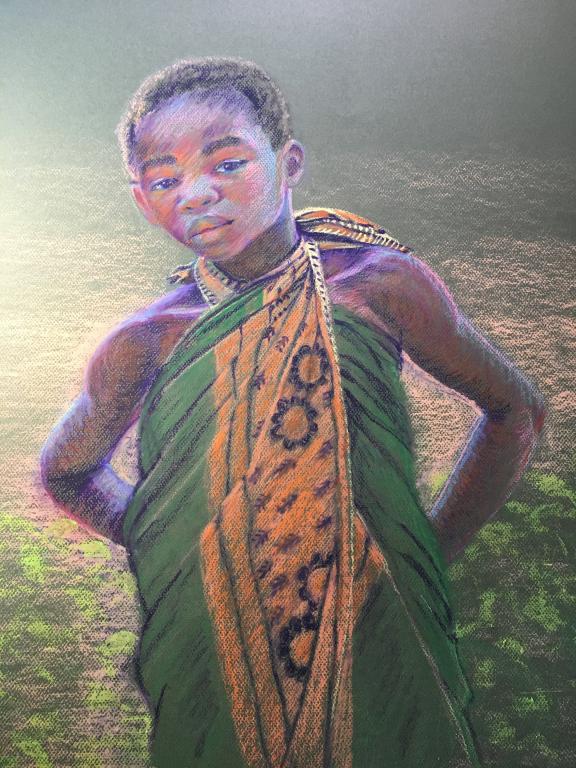 Flying Kites Created From Garbage in Mozambique
I just heard Kirk scream—the kite string broke, and it's lost. The kite carefully fashioned out of garbage had flown so high! I'm surprised it flew at all. With the help of his Mozambican friend, my 12-year-old son Kirk unraveled a length of nylon rope into many short strands and spent hours tying them together end to end for the kite string. They used a plastic grocery bag over two sticks for the kite, scraps of rope for the tail, and—believe it or not—it flew sky high. We dodged dozens of kids flying kites as we drove home from school on our sand roads. The ingenuity of the Mozambican children flying kites created from garbage struck me as wonderful. We learned so much from our time in Mozambique.
Loaves and Fishes
This reminds me of the story of the five loaves and two fishes in Matthew 14:13-21. The people were hungry, and the disciples only found five loaves and two fishes. Jesus instructed them to work with the supplies they found on hand. Then Jesus gave thanks, broke the loaves and passed out the bread. In the end, everyone ate and was satisfied. They even had leftovers.
I wonder if we could follow this pattern as we think about the future. Both physically and spiritually, we need to make the most of what we have. Too often, I waste food and fail to reuse and recycle as much as I should. Going forward, I want to use resources wisely. The planet is a gift from God we need to treasure. What about focusing on what we already have instead of striving for more? Perhaps we can offer what we have to God, give thanks and trust him to provide.
Sharing Our Loaves and Fishes
For spiritual and emotional health, what has God already provided? We have friends and family to encourage us, we have music and art, scriptures and the Holy Spirit, the beauty of nature and the wonder of human love—just to name a few of our blessings. Additionally, each of us has specific gifts and talents. Could we focus on these gifts, give thanks and pass them around? I think God might be pleased to multiply those gifts as he did the five loaves and two fishes.
What would this spiritual sharing look like in practice? I have a creative friend who is writing encouraging acrostics about family and friends and sending them as gifts. She's using what she has, and it costs her nothing except time and love. Let's give what we have. It doesn't have to be complicated.
It's time to use all the loaves and fishes you have! Toss your gifts and blessings out to share with the world. All of us are needed, and our gifts can be multiplied by God's grace, even if what we have may not look like much.
Time to Fly
But I've made a mess of things, you may say. Maybe it seems like all you have to work with is garbage, but God doesn't see you that way. He is mending you and lovingly crafting your life so that you can one day "soar on wings like eagles" (Isa. 40:31). Some days it's hard to believe anything good can come of our messes, but then again, I never thought Kirk's kite, made entirely out of "garbage," would be able to fly so high.
What do you think? Does God take our garbage and make it into kites that can soar? I would love to hear your comments.
I'm an artist who loves to write. If you'd like to get to know me better, please follow me on social media:
My Blog: susanebrooks.com
Instagram @sebrooks81 (Mostly Art)
Facebook, Susan E. Brooks, Artist
Twitter @sebrooks81
YouTube Susan E. Brooks, Artist