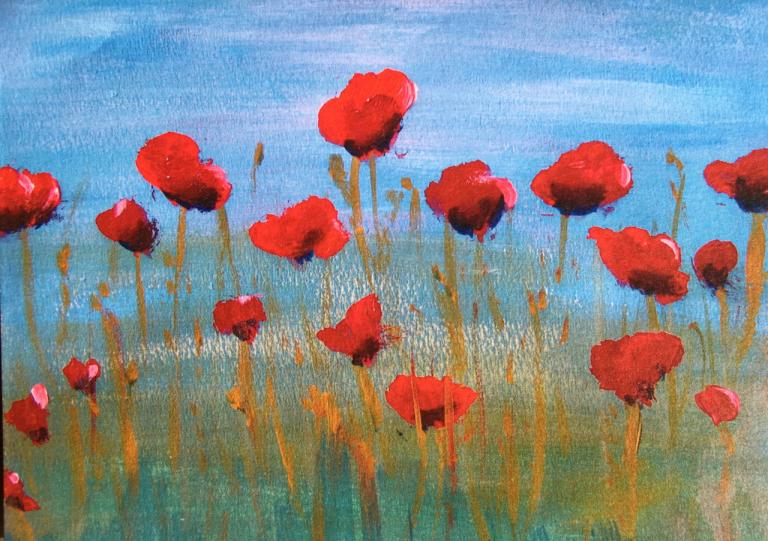 After a few weeks of settling into our new home on the island of Cyprus, we thought it was time to meet our neighbors. It happened to be the month of Ramadan. We resolved to knock on our downstairs neighbors' door and invite them for a meal one night.
Meeting the Neighbors
Daughter and mother appeared at the door, smiling and welcoming us. The daughter was translating our English for the mother and the mother's Turkish back to us. The daughter said she had been planning to invite us over but didn't know what was culturally appropriate. She had even emailed her American friend to ask what she should do with us.
Ramadan Traditions
We were all trying to sort out cultural issues, and we felt the camaraderie of the awkward. As it turned out, they were finishing their feast after fasting for Ramadan.
At the time we knocked on the door, they were getting ready to serve dessert and coffee. "Perfect timing," Martin said, and they all laughed.
They had quite a spread of fruits, nuts and desserts: dates, plums, apples, bananas, prunes, almonds, grapes, cherry cheesecake and a homemade chocolate mousse-ish kind of layered dessert.
Then they brought Turkish coffee according to everyone's specifications. "It is very important to have your coffee the way you want it," they said. They served Turkish coffee with varying amounts of sugar or none at all, dark and strong or light.
Sharing Common Stories
As we had coffee and desserts, somehow the conversation turned to Joseph of the Old Testament."The story is just the same in the Qur'an as it is in the Bible," said one of our new friends. She knew this, she said, because she had seen a movie about Joseph. "Do you know the story of Joseph?" "Yes," I replied.
A little later, she asked me to tell the story of Joseph in the Bible. I did so, with her saying, "Yes, yes, it is the same!" But then she would interject some very interesting parts I had never heard before.
Take this interesting twist on the story for example: Potiphar figured out that Joseph was innocent in regards to his wife, because the cloak was torn from the back, and not the front; however, Joseph still had to go to prison.
But sometime before he went to prison, the women friends of Potiphar's wife were blaming her for throwing herself at Joseph, so she set up trap for them. She invited them all over for dinner and gave them each a sharp knife to cut up their food. When Joseph entered the room, all of the women accidentally cut themselves with their knives because they couldn't take their eyes off of handsome Joseph! (At this point, Martin interjected, "That's why I never let Susan have sharp knives when I'm around!" He is kind of cute, but it wasn't that funny.)
After that, the bleeding women all forgave Potiphar's wife knowing they would've done the same thing! I suspect the story came from the movie instead of the Qur'an, but what do I know?
Somehow from talking about Joseph, our host transitioned into saying Christians believe in three gods. Martin explained that although the Muslims worship only Allah, the Qur'an also refers to the Spirit of God and the Word of God. Similarly, the Bible refers to the Spirit of God and the Word of God, who is Jesus; yet they are one God.
A Sing-along
It was all quite friendly, but a bit too serious for their celebratory mood. So, someone suggested the piano teacher play for us, and we launched into an old-fashioned sing-along. Of course, it was in Turkish, so we clapped and enjoyed their singing. At one point, the piano teacher tried to get our teenage daughter to do a solo of "Row, Row, Row Your Boat," but she wasn't going for it.
Share a Ramadan Meal Together
We had a wonderful time with gracious people. They offered to help us with anything we might have needed. After Ramadan, they said, they would come over for dinner. Though we had been nervous, our first "iftar" (the evening meal breaking the fast during Ramadan) went great. We learned most Muslims are not scary, no more than most Christians are. They are kind, curious about Christianity, hospitable and easy to engage in conversation. We experienced this over and over again while living in a Muslim country for two years.
So, Christian friends, if you have a chance to enjoy an iftar meal during Ramadan, I suggest you join your Muslim neighbors and simply practice loving your neighbor and loving God during this month of Ramadan. We are planning a cookout for a COVID-safe Ramadan meal with our Muslim friends. Hope you can find a creative way to love your neighbor this month.
Any stories of cross-cultural relationships to share? I'd love to hear them in the comments!
I'm an artist who loves to write. If you'd like to get to know me better, please follow me on social media.
My Blog: susanebrooks.com
Instagram @sebrooks81 (Mostly Art)
Facebook, Susan E. Brooks, Artist,
Twitter @sebrooks81
YouTube Susan E. Brooks, Artist