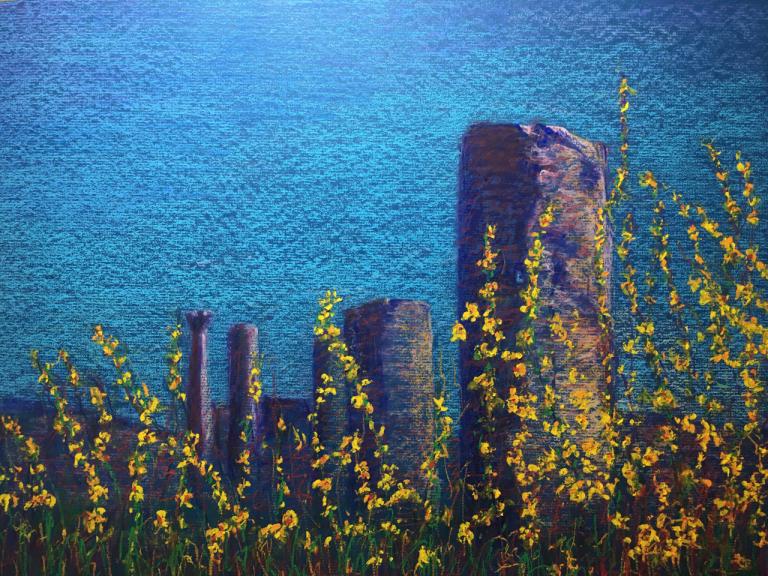 Hemingway in a Muslim University
I have a confession to make: I had never read Hemingway's The Old Man and the Sea until I began teaching American Literature at a Muslim university on the island of Cyprus in 2009. As I taught the modern American authors, I realized biblical allusions so permeate Western Literature that it is impossible to understand such classics as The Old Man and the Sea without a knowledge of the Bible.
It's true that modern literature can be depressing and lacking in biblical values, but the narrative of Jesus' sacrificial death on the cross is embedded in our culture. Even modern writers who may reject the traditional message of the cross refer to the powerful imagery of the passion of Christ.
Hemingway, for example, in The Old Man and the Sea describes his old man as "feeling the nail go through his hands and into the wood" when he saw the first shark coming. The biblical allusion is immediately obvious to Americans and would be to much of the world. But in my American Literature class in Cyprus, I was met with blank stares. They really had no clue. I was privileged to explain this is a reference to the crucifixion of Jesus.
A "Capturing" Story
I had taken for granted the fact that the story of redemption has always been a part of my life and education. The story of Jesus' life, death, burial, and resurrection is pervasive and strong. Over and over again classic literature points to Christ's suffering, and its impact upon the history of the world cannot be measured.
To some the story is a hindrance, but to others salvation. Was there ever a narrative so "capturing" before or since? "Capturing" was the word used by a friend who was reading the book of Luke for the first time ever. We have Muslim friends who love to read the Bible and discuss it with us. We have found beauty and wisdom in the Q'ran as well.
Love Instead of Fear
As one who has loved literature since high school and taught it as an adult, I fail to understand why some people see the holy scriptures of various religions as dangerous. I do believe in the power and truth of the Bible, but I also see that the scriptures of other faiths are beautiful literature worthy of study and potentially life-changing. 1 John 4:18 (NIV) says,
"There is no fear in love. But perfect love drives out fear, because fear has to do with punishment. The one who fears is not made perfect in love."
As we followers of Jesus walk with our friends from other faiths, I believe we can share wisdom and inspiration from different holy books without fear of "falling away." We can trust God to work in the hearts of others, as well as ourselves, to learn from those who have grown up with different scriptures permeating their culture.
In Cyprus, I learned my Muslim students were praying for me, and I was praying for them. They touched my heart, and I believe I touched theirs. The Spirit of God works to draw us all close. It is, after all, God we worship, not the holy books. God sometimes works through the scriptures, but perhaps more often through relationships, prayer, and love, which "drives out fear."
Any stories of cross-cultural relationships to share? I'd love to hear them in the comments!
I'm an artist who loves to write. If you'd like to get to know me better, please follow me on social media.
My Blog: susanebrooks.com
Instagram @sebrooks81 (Mostly Art)
Facebook, Susan E. Brooks, Artist,
Twitter @sebrooks81
YouTube Susan E. Brooks, Artist