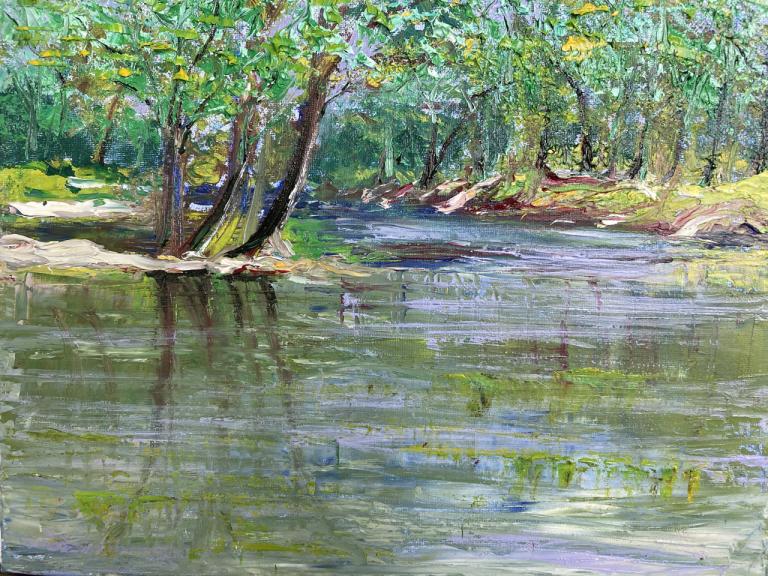 In the letters to the Corinthians, Paul is challenging us to see things from a fresh perspective, by fixing "our eyes not on what is seen, but on what is unseen" (2 Corinthians 4:18a NIV).
For our light and momentary troubles are achieving for us an eternal glory that far outweighs them all (2 Corinthians 4:17 NIV). —the Apostle Paul
The Perspective of St. Paul
I wouldn't call what many of us have endured over the past year or so "light and momentary," but earlier in the fourth chapter of 2 Corinthians, the Apostle Paul lists his persecutions. Paul was acquainted with prison, death threats, and a "thorn in the flesh," probably an illness or infirmity that he lived with daily. And he calls his own suffering "light." I don't mean to make light of anyone's loss or suffering. It's real and we all need to grieve and get the help required to live a healthy emotional, spiritual and physical life going forward.
But bear with me as we look at this verse to try for a fresh perspective on suffering. These troubles—we all have quite a long list by now—sickness, the loss of loved ones, the loss of jobs, loss of income and security, even the loss of lifelong dreams perhaps, are achieving something for us.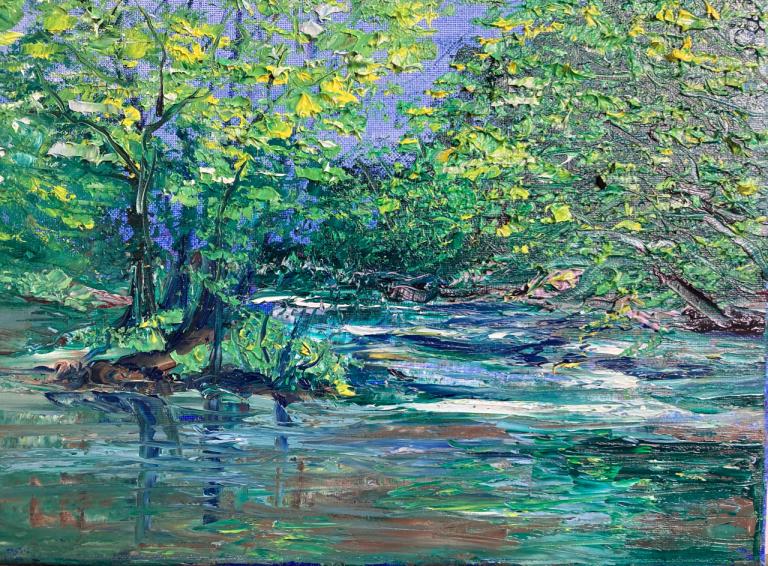 If I can step up to a different spot and view my tribulations from a higher perspective, I might be able to see what I didn't see before. It looks different, like the paintings above are different perspectives on the same creek. I don't pretend to know what the coming glory will be, but if "live by faith, not by sight," maybe I can trust God with the outcomes.
Good from Suffering
Once in a while, I have seen some good come from suffering. I keep thinking about one time in particular. While teaching at a university overseas, a young lady came by my office asking about taking my class. She had a tragic story about her sister dying of tuberculosis last semester. No one should be dying of TB! Our kids are all vaccinated against that. This girl's sister was only 27, and apparently their mother was in Brazil when she died. This distraught young girl was having horrific dreams about her sister calling out for her mother as she was dying in pain. I told her that I had lost my brother to cancer when I was a teenager. At this revelation, she opened up even more, and we talked quite a while.
From that point on a friendship grew. When we met she was floundering, not able to concentrate on her school work and not doing well, worrying she might have to drop out of school. A couple of years later we visited her family in Turkey by their invitation, and she was graduating. Her parents thanked us profusely for helping her through that difficult time. We were the ones blessed by it all, of course, but they and we were so happy and proud of our girl.
A Fresh Perspective After 30 Years
It struck me later that 30 years earlier when I was grieving over the loss of my brother, God knew that one day I would comfort a young girl an ocean away who was not yet born. Don't misunderstand. I don't believe my brother had to suffer just so I could comfort a friend later. It doesn't answer all of the questions about why my brother had to die that painful death; but in some way I cannot fully articulate, it helped something healing and peaceful happen in my heart.
I'm an artist who loves to write. If you'd like to get to know me better, please follow me on social media.
My Blog: susanebrooks.com
Instagram @sebrooks81 (Mostly Art)
Facebook, Susan E. Brooks, Artist,
Twitter @sebrooks81