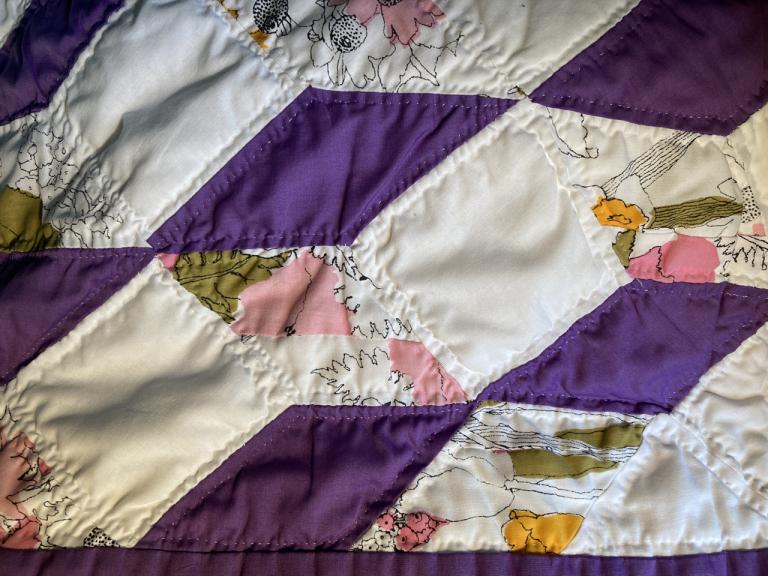 Mother's Day Thoughts
As Mother's Day approaches, I have been thinking about my mother and grandmothers. In practical ways they showed all of us children they were crazy about us.
Recently, I taught my 5 and 7-year-old granddaughters to sew. They are so excited to learn. When I carry in a big bag of fabric scraps, which some would consider garbage, they start pulling out pieces of printed cotton or filmy tulle, oohing and squealing over them as if they were golden treasure.
These joyful sessions transport me back to my own childhood. Both of my grandmothers and my mother were capable seamstresses, and I loved the creative work of planning a sewing project.
Mamaw's Drawers
By the time I was a teenager, I was making dresses. When I went to visit Mamaw, she would show me her latest quilt or other sewing project, and then she would take me to her drawers. Mamaw had entire chests of drawers devoted to fabric she had purchased—at least it seems so in my enchanted memories. She would open the drawers and pull out yards of folded fabric and say something like, "Don't you think this would make a pretty dress, or do you like this one better?"
The gears of my imagination started cranking, and I got caught up in the bliss of picturing what that fabric might become. Seeing my granddaughters caught up in the excitement of fabric scraps took me back to those sweet memories.
Mamaw Embry, my mom's mother, had enough disposable income to purchase fabric for fun projects such as quilts she made. My other grandmother, affectionately known as Grammy, magically turned crops into abundant meals and old clothes into beautiful quilts. She ran a farm and did so for many years after my grandpa passed.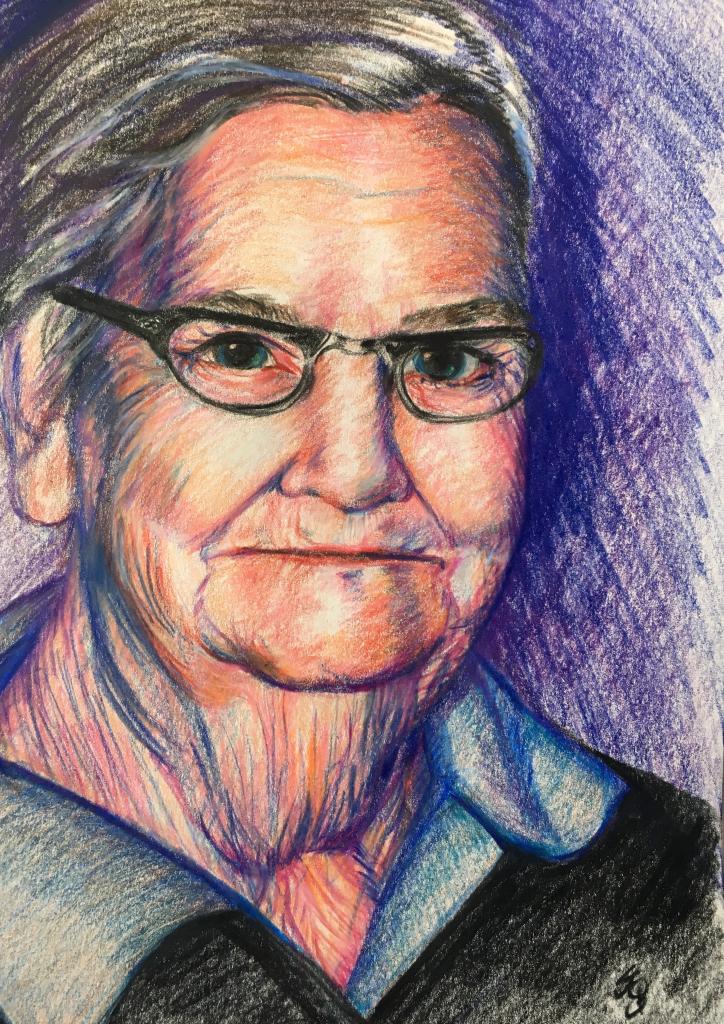 Grammy's Crazy-About-Us Goal
Despite having little income, she had an audacious goal of making a quilt for every grandchild. Grammy had 12 children, and 9 lived to adulthood. I have no idea how many grandchildren she had, but there are dozens of us. My siblings and I accounted for seven, and she provided quilts for each one of us. All those hours of loving work spoke volumes.
Whenever Grammy sat down in the living room, she worked on a quilt. Stacks of tiny diamond-shaped fabric cutouts, fastened with straight pins, grouped together in shades of blues and violets, reds, pinks and greens covered the end tables in the living room. Not a scrap was wasted in that house. All was put to use to make functional art.
A Favorite Dress
My mother sewed clothes for us children, at least when we were younger. I recall seeing a beautiful hand-stitched baby gown mom had made in the days before she owned a sewing machine. My favorite dress she made was a maxi dress of soft flannel. I can see my fifth-grade self singing a solo of "O Holy Night" in that warm long dress. Patterned with blue and red checks merging into a soft purply color against a white background, it fit perfectly and made me feel pretty.
Crazy About the Children
My childhood wasn't all magic and joy, but I am very thankful for my mother and my grandmothers. They worked so hard, and they loved me, inspired me and encouraged my creativity. I once heard it said, "Every child needs at least one adult that is crazy about her or him." I get to be the one (not the only one, fortunately) who is crazy about my children and grandchildren. I'm so thankful for those who were crazy about me. I pray every child has at least one crazy-about-them adult in their life.
But Jesus called the children to him and said, "Let the little children come to me, and do not hinder them, for the kingdom of God belongs to such as these (Luke 18:16 NIV).
Any encouragement for us or stories of mothers or adults who made you feel they were crazy about you? I'd love to hear them in the comments!
I'm an artist who loves to write. If you'd like to get to know me better, please follow me on social media.
My Blog: susanebrooks.com
Instagram @sebrooks81 (Mostly Art)
Facebook, Susan E. Brooks, Artist,
Twitter @sebrooks81