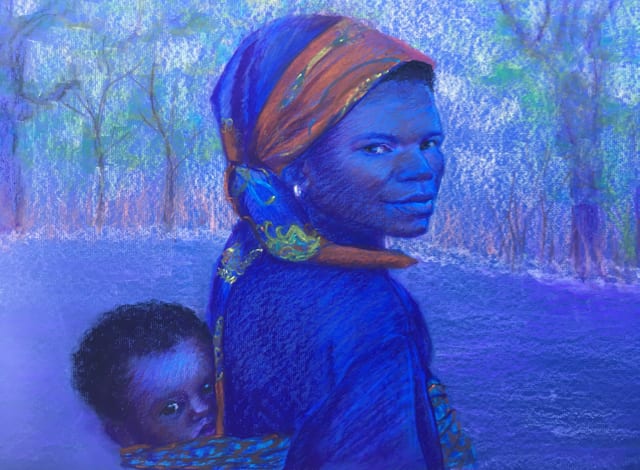 I love my country. While I was in Mozambique, just the mention of the Fourth of July brought tears to my eyes and a prayer of thanksgiving to my lips for being born in the United States. I was so homesick. Now that I'm back in Kentucky, I wouldn't want to live anywhere else. Not that this country is perfect—far from it, but it's home for me. And I hope as "we the people" recover from the pandemic, we can make strides toward more liberty and justice for all.
I think most people love their home countries. And if they need to flee their homes, they do so in desperation, not because they want to. Loving one's country is natural and good, but when it morphs into a Christian Nationalism that leads to a January 6 insurrection, we have a problem.
This Fourth of July, how can we celebrate appropriately with gratitude and love for our country? We still have a long way to go before everyone enjoys the human rights and freedoms the most privileged among us take for granted. This is way more complex than I can solve, but I have a couple of suggestions of how we might move in the right direction together, instead of further dividing from each other.
Love God by Loving People
Jesus said we are to love God and love our neighbors as well as our enemies. In other words, love the individuals around you, whether you agree with them on everything or not. How can we do this? One way is by putting ourselves in the place of others. How would you feel if you were fleeing from your home country to save your family, but no one wanted to help you? If your ancestors had been enslaved or slaughtered by colonizers, wouldn't you want that in the history books?
I believe that much of the Bible is telling us how not to approach life by telling us about all the horrible mistakes that were made. We need to learn from the mistakes of history instead of trying to hide the truth. Our children might make a better world if we tell them the truth about the past.
Be Thankful for Good Change
This time last year, we didn't know what 2021 would hold, but God has been good to us. I hope we are now a more compassionate people after COVID shed light on so many inequities in our country. As God's people, let's work towards liberty and justice for all. Let's celebrate and thank God for progress made in the right direction. But we still have a long way to go to make the words in the Pledge of Allegiance come true. John 3:16 says "God so loved the world." Perhaps we should be working towards liberty and justice for all of humanity if we are to love as God loved.
How do you feel about celebrating our Independence Day? I'd love to discuss it in the comments!
I'm an artist who loves to write. If you'd like to get to know me better, please follow me on social media.
My Blog: susanebrooks.com
Instagram @sebrooks81 (Mostly Art)
Facebook, Susan E. Brooks, Artist,
Twitter @sebrooks81