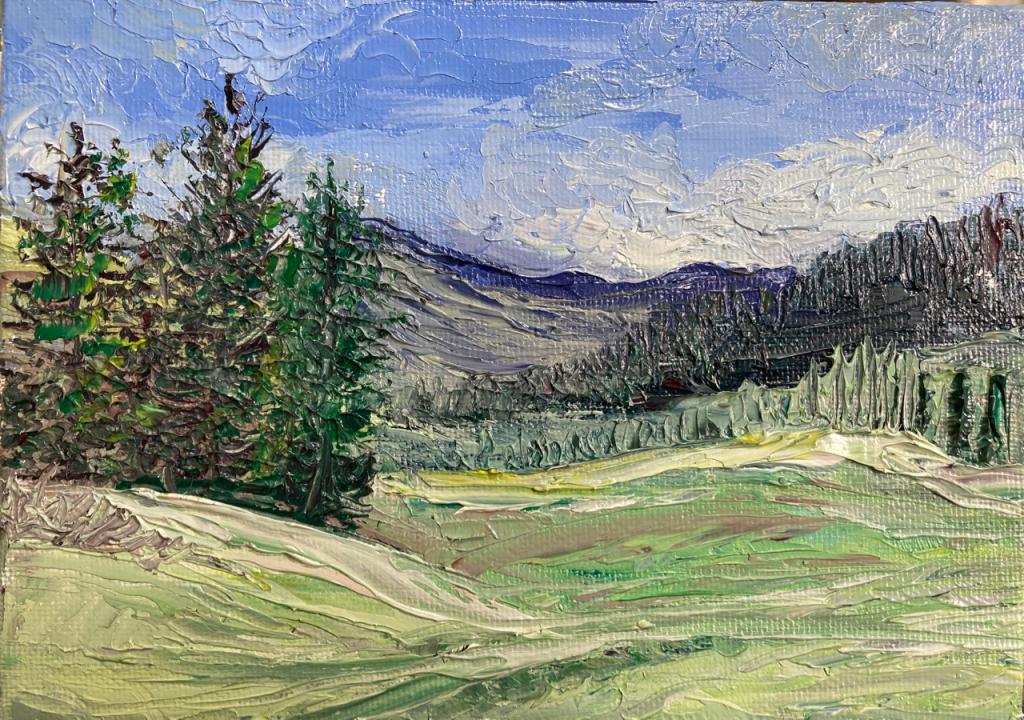 Stressing about decision making is probably not helpful, but I do it all the time. Well, not all the time, but too often. When I was teaching full-time, I was stressed about all the artwork and writing ideas I didn't have time to develop or create. Now that I have time to create art and write, I stress about marketing my art, whether I should paint what sells or what I love to paint, what to write about, and I could go on.
How do you make decisions? Do you pray and wait for a feeling—the leading of the Spirit? Some would say yes, and I agree, but the scripture shows us several models for decision making, so let's explore a couple of those.
1. Study the Word
A good place to start with decision making is to study the scriptures. It's important to start with the larger themes of the Bible as a backdrop in order to handle the word skillfully. God is love, so his word is not to be used as a hammer to injure others or ourselves. See what God says about work, love, desires, and your specific considerations as much as you can find them in the Bible. But don't over do it, or you may never make a decision. If your decision lines up with honesty and goodness, God is probably okay with it. He loves you, after all, and wants you to be happy and fulfilled. When suffering comes, God will help you through it.
Study and do your best to present yourself to God approved, a workman [tested by trial] who has no reason to be ashamed, accurately handling and skillfully teaching the word of truth. —2 Tim. 2:15, AMP
2. Pray and Listen
Be careful for nothing; but in every thing by prayer and supplication with thanksgiving let your requests be made known unto God. And the peace of God, which passeth all understanding, shall keep your hearts and minds through Christ Jesus. —Phil.4;6-7 KJV
As we study the word, we can also be praying and listening to the inner voice of the Holy Spirit. The Bible will not tell you specifically whether or not to take the accounting job. But you can pray and ask for wisdom and peace, and then expect an answer. I think God sometimes uses specific scriptures to answer a question an individual has. We get into trouble when we try to tell others what God told us about them. Let's stick to asking God for our own guidance, and let him sort out others around us, for the most part.
3. Trust and Obey
Maybe I make everything too complicated. Maybe we just need to trust and obey. After we've studied, prayed and listened, I think we can trust in God's love and mercy. I love this quote from Richard Rohr's daily meditation:
What Francis [of Assisi] recognized is God is in every direction. That you might arrive, you might not arrive. You might arrive late; you might arrive early. It's not the arrival that counts. It's God! It's not the direction that counts. It's just being there, trusting that you will be going where God wants you. In other words, God is with us.
Sometimes, even after study and and prayer, we will make a wrong decision. God is still with us. This is the good news. Immanuel means "God with us." Remember Keith Green's lyrics, "Just keep doing your best, and pray that it's blessed, and Jesus takes care of the rest." We need to relax a bit. God is love.
Any tips on making decisions? I'd love to hear them in the comments!
I'm an artist who loves to write. If you'd like to get to know me better, please follow me on social media.
My Blog: susanebrooks.com
Instagram @sebrooks81 (Mostly Art)
Facebook, Susan E. Brooks, Artist,
Twitter @sebrooks81