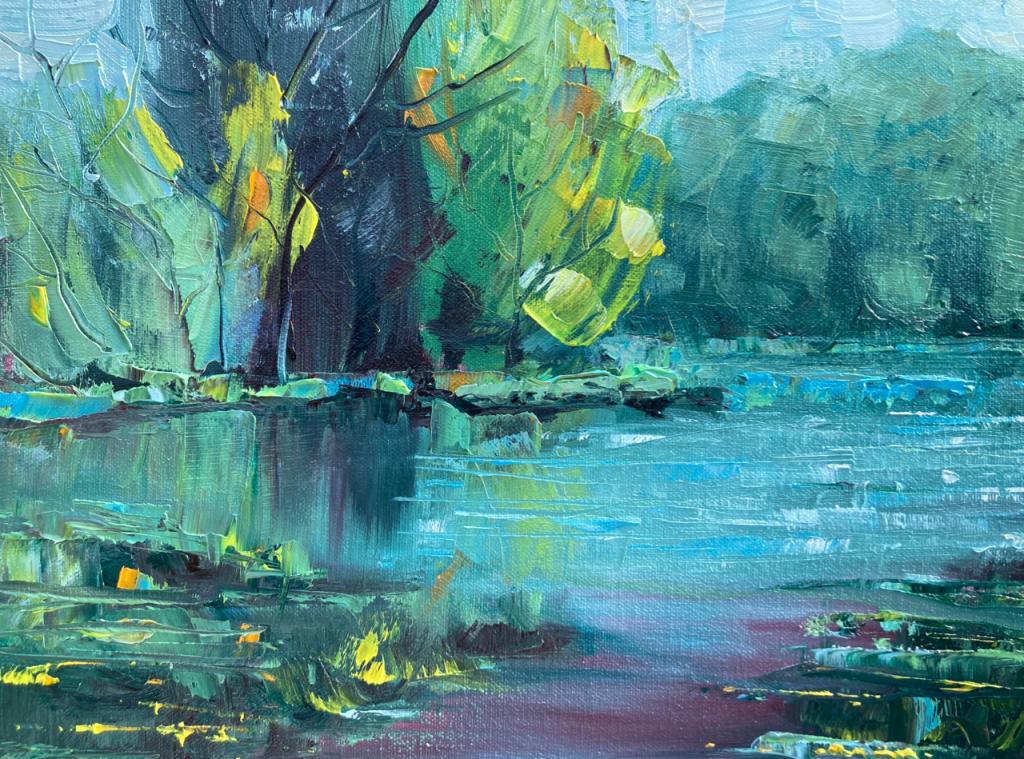 When I was young, I loved acting, but I had so few opportunities. And since acting was a crazy dream most little girls entertained, I just stuffed the desire under other creative endeavors, thinking I would grow out of it. Then life seemed to move at warp speed from the time I got married right out of high school until one day I was turning forty.
Fear of Running out of Time
Suddenly, I began to think of all my unfulfilled ambitions: I loved teaching, but I had never really dreamed of being a teacher—an artist, a singer, and an actress maybe, but never a teacher. And there I was, hitting that age that seemed beyond the point of no return—I was running out of time.
The next thing I knew, I was sneaking around, searching the internet for auditions for acting and singing jobs. The local dinner theater was holding auditions. Maybe I could try out to be one of those singing-acting waitresses. Wouldn't that be a blast!
As I slept, I dreamed about the audition, and I daydreamed about it as I taught my classes. Not wanting to tell anyone other than my sister and my husband, I put together a resume and told my principal I had an appointment. I had only ever acted and sung for church and school productions, so my resume was short. However, auditions were open to anyone. All I had to do was show up and sing for them. "Maybe they will be dazzled by my voice and not even look at my resume," I said to myself.
Fear of Failure
Feeling nauseated with fear on the day of the audition, I almost backed out, but I didn't. I watched myself getting out of the car in the parking lot. It was almost like an out-of-body experience.
They took us to a room with desks and a piano. "I hope you never lose your sense of wonder, get your fill to eat but never lose that hunger…" I sang my heart out to the tune of Martina McBride's "I Hope You Dance."
"Thanks. We'll keep your resume and headshot. We always need singers." They cut me off before I could even get to the chorus!
All of that planning and sneaking around and dreaming, and it was over in just a few minutes. They never called, and that was the end of my acting career—or so I thought. Fear of failure had nearly kept me from trying, but it didn't. Fear didn't get to make the decision.
Don't Let Fear Decide
Growing older has it's advantages. You begin to worry less about what others think. The years rolled on, until recently, I transitioned out of teaching to focus on my painting. As I slowed down a bit, the old desire to act came floating back to the surface. I'm way older than forty by now, but I didn't care. A couple of weeks ago, I auditioned for a part in a community theatre Christmas show. Once again, fear gripped my mind, but at least I didn't feel sick. Turns out I had loads of fun, and guess what? I got the part!
For years and years, I assumed one rejection meant the door was closed forever. I was wrong.
Don't let fear make your decisions for you. God is with us to help us through. It's never too late to start something new!
"Fear not, for I am with you; be not dismayed, for I am your God; I will strengthen you, I will help you, I will uphold you with my righteous right hand." —Isa. 41:10
How have you experienced overcoming fears? I'd love to hear it in the comments!
I'm an artist who loves to write. If you'd like to get to know me better, please follow me on social media.
My Blog: susanebrooks.com
Instagram @sebrooks81 (Mostly Art)
Facebook, Susan E. Brooks, Artist,
Twitter @sebrooks81