Worried about your marriage ending in divorce? Try this prenup with a twist.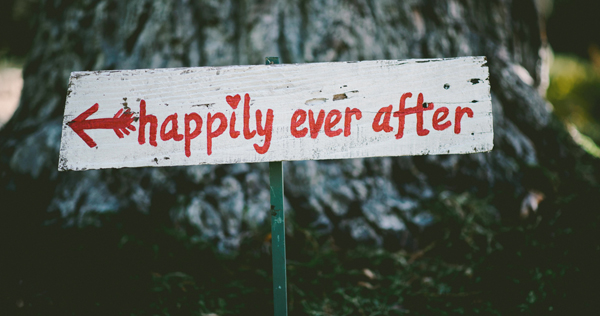 In my young and stupid days I lived, worked, and played in Lake Tahoe's south shore. I wasn't making much money at my job and periodically I would find myself out of money well before my next paycheck would arrive. On one such occasion having only $20 to my name until payday, I had the brilliant idea to go to the Black Jack tables and turn that $20 into $200, but it took only two hands of Black Jack to render myself completely broke. What a fool I was to gamble my money away.
Everyone knows you shouldn't gamble when you have so much to lose, and this is precisely the way a huge portion of engaged couples are approaching marriage these days, by entering into prenuptial agreements before they say "I do" as a way of protecting themselves and their assets against divorce.
Many people believe getting married without a prenuptial agreement is a foolish gamble, but most, if not all prenuptial agreements these days directly undermine the whole idea of marriage. The manner in which they are constructed actually prepare a couple for divorce. But, the conditions these contracts set forth don't have to be "divorce insurance."
The Prenup With A Twist
If people really want their marriages to last, they've got to bravely face the idea of living marriage the way it was meant to be lived, in communion with each other. If you feel a prenup is necessary, try one in which the conditions set your marriage up for success instead of failure.
For example, imagine a prenuptial agreement that states both parties agree to stay together and work on their marriage when things get tough? What if it stated the couple agreed to share all their assets and manage them for the good of each other and the family? No separate bank accounts, no "that's mine this is yours." In a few states, an agreement such as this is called a "covenant marriage" but in my humble opinion, I don't see the need for the fancy name. I just think it's all about a paradigm shift; changing the way people approach marriage.
Canon law specialist Dr. Edward Peters writes:
One can, of course, easily imagine terms in pre-nuptial agreements that violate Church teaching on marriage. For all I know, these represent the great majority of pre-nups now in force. Such documents cannot in good conscience be signed. But one can also, I suggest, imagine terms in a pre-nup that are wholly consistent with, nay even supportive of, Church teaching on marriage.
I Had A Dream…
As a little girl growing up in the 60's, I dreamed of being married with children one day and it was a beautiful dream, illustrated by my parents who were excellent role models. Up until the last 30 years or so, the dream of being married typically encapsulated the promise of living happily-ever-after. Now, anyone who gets married believing that happily-ever-after means life will be perfect from that point forward and that she'll live the rest of her life in a state of wedded bliss is certainly being foolish.
But that's not what happily-ever-after means. What that term depicts is a life-long love affair that is strengthened, renewed, and enriched by all the events of life, both good and bad, and the promise that the two will be together through it all. It refers to a husband and wife who have a much stronger and more beautiful love for each other than when they first began.
Pope Francis described this perfectly in Amoris Laetitia:
The sacrament of marriage is not a social convention, an empty ritual or merely the outward sign of a commitment. The sacrament is a gift given for the sanctification and salvation of the spouses, since "their mutual belonging is a real representation, through the sacramental sign, of the same relationship between Christ and the Church…
In accepting each other, and with Christ's grace, the engaged couple promise each other total self-giving, faithfulness and openness to new life. The couple recognizes these elements as constitutive of marriage, gifts offered to them by God, and take seriously their mutual commitment, in God's name and in the presence of the Church (AL 72-73).
So, if this is what marriage should be, then an acceptable prenuptial agreement shouldn't really have anything to do with protecting assets and dividing debt amongst estranged partners, it should be more of an agreement that supports an exclusive, life-long love affair between a husband and wife.
In the end, marriage is a huge risk, no question. We risk our hearts, our bodies, our possessions and our very souls all in the name of "happily-ever-after." So, the best way to set yourself up for success when getting married is to take time to prepare for marriage carefully, possess a full understanding of the commitment you will be making, and choose a spouse who will do the same for you.