How healthy is your relationship?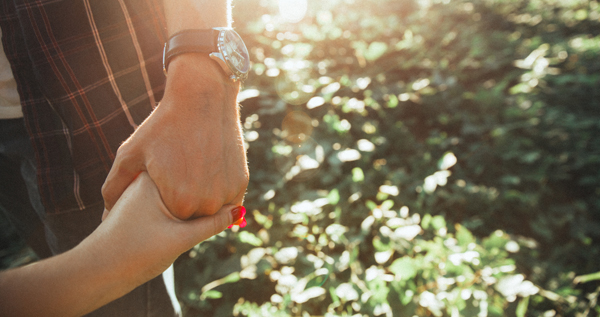 Most people enjoy living a healthy lifestyle because they want to live a long and happy life, so they exercise, eat well, and take advantage of preventative health care. But doctors warn us of those "silent killers" such as heart disease and diabetes that often go undetected until it's too late. They want you to pay attention to the warning signs so you can get to the root of the problem before something catastrophic happens.
This is a very similar scenario when it comes to the effect emotional baggage has on romantic relationships. Most people want to be involved in a healthy, happy love relationship that will last, but many times they do not recognize, or worse, ignore this pervasive, silent danger that can prevent them from having a successful, long term relationship. They jump from one affair to the next with high hopes for success, only to be left deeply discouraged when the same old problems start popping up and wreaking havoc.
Recognize The Warning Signs
In my own experience, there were many different pieces of emotional baggage I was dragging around with me after my divorce. For example, even though dating was fun, something in the back of my mind believed that as soon as the man I was with really got to know me he would lose interest. I call that the "damaged goods" syndrome and I had a fairly serious case of it.
I also remember standing in a coffee shop waiting for my beverage one day a few years after my divorce, and in walked someone who looked so much like my ex-spouse that for a moment, I panicked. My heart raced and I had to catch my breath. Luckyily, it wasn't him after all, but the whole experience left me feeling very sad and frustrated. How could this be happening to me when I felt confident I had moved past this point? If my goal was to fall in love with someone else, why did I still care about my ex-spouse? Was it possible I was using dating and relationships as an antidote to the pain?
These were bright red flashing warning signals that I needed to pay attention to because if I didn't sort out my emotions, they would become worse over time and eventually handicap my ability to freely and maturely love someone else. Have you experienced something similar?
Because divorce is a traumatic event, there will always be some sort of pain associated with memories of your divorce, even when you are happy. That's natural, but those occurrences should be benign events that pass quickly. If they don't, you've got to heed the warning, roll up your sleeves and do a little dirty work. But don't worry, that work will pay off in big ways.
Identifying Your Baggage
Here are some of the most common types of emotional baggage that need to be addressed:
1.    You have unresolved feelings of love for your ex-spouse or another past love
2.    You have "damaged goods" syndrome (feeling as if you're not worthy of someone's love)
3.    You have a strong desire to see your ex-spouse fail
4.    You have an unreasonable distrust of others
5.    You replaying arguments, fights, or breakups in your mind
6.    Painful memories still ruin your day, even years after the breakup
Free Yourself
So, how do you eliminate your baggage once and for all?
1.      Accept Your Past For What It Is
This is where you need to be brutally honest with yourself and accept that the past cannot be changed. You need to make peace with every aspect of it so you can move forward.
2.     Pay Attention To The Warning Signs
If your heart is saying one thing and your head is saying another, don't ignore it! Take note of what is happening. In fact, make a list. When you start arguing with your ex-spouse in your head even though he or she is miles away, write it down. When you daydream about being able to say, "I told you so," because your ex-spouse is getting another divorce, write it down. When you feel you're not worthy, write it down. Make a practical list of your baggage so you can see it with your own eyes and it becomes real.
3.     Plan Your Strategy
After you've identified the areas you need to work on, make a simple list of practical ways you can overcome them. It can be a positive thought to counteract a negative one… a quick prayer you say to stop the fight video playing in your head, or going to the confession more often to talk to the priest about your struggle, receive the graces you need to persevere, and feel that ugly burden lifted from your shoulders. The options are endless, and only you can determine which step will be most effective for you.
Because you've endured the traumatic loss of your marriage, you need to make sure you are not dating anyone with the intention of finding a cure for your hurt. If you find you are doing this, I highly encourage you to withdraw from dating until you've dealt with that. Taking these steps will help your heart become truly free from attachments and baggage and you will eventually be ready to give it to someone else.
One last important note… there is no formal time frame for achieving this. It will be different for everyone. You are done when you are done. And remember that this process will strengthen you; it has a sort of tempering affect. If you are honest with yourself and open your heart, this important time in your life can change you for the better and make you stronger and wiser because of the experience.