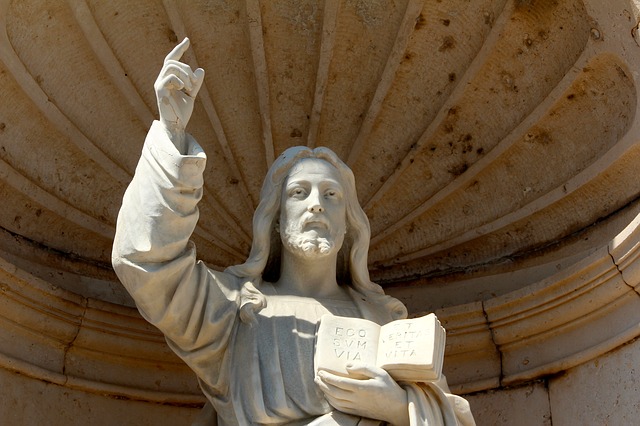 As of today, there are only 52 days left in our Jubilee Year of Mercy, and there is no time like the present to spiritually capitalize on the special graces afforded us during this time. This jubilee will end on Sunday, November 20, 2016.
If you are divorced, or going through a divorce, you might be feeling somewhat indifferent to being merciful because of the great injustices divorce brings with it. I've found in the past that parents who go through prolonged, grueling battles for their children in the court system have tremendous difficulty finding forgiveness for their ex-spouses and others who play a role in that situation. Forgiveness and mercy toward those who have so deeply hurt you can seem like an impossibility.
Many people also struggle with forgiving themselves, an internal battle that God wants them to let go of and accept his mercy and forgiveness. As Pope Francis stated in his announcement of the Jubilee in March of 2015, "Do not forget that God forgives all, and God forgives always. Let us never tire of asking forgiveness." – Pope Francis, Announcement of the Jubilee of Mercy, March 13, 2015
To help you or anyone maximize these final days of this Extraordinary Jubilee and take advantage of the special graces offered during this time, I am offering you a unique experience on this blog, a special video series on The 6 Keys To Healing After Divorce, right here at A Million Unheard Souls.
In this video series, you will find practical ideas that can help you move closer to finding mercy and forgiveness for those who have hurt you, for yourself, and steps you can take to begin moving forward in your healing process. Wouldn't it be wonderful to end 2016 with a sense of peace and freedom from the anger and resentment you may be holding on to?
I hope you enjoy this first video installment that will discuss this first and very important step to healing after divorce. I encourage you to ask God for the graces of this extraordinary time in our Church to help you with any and all of the aspects of your divorce with which you may be struggling.