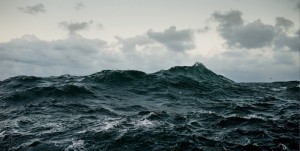 It has been the most exciting year in many, many years for me as a music lover. I've sailed so many different seas of sound. So many new artists became favorites, and so many old favorites showed up unexpectedly with albums that seem like contenders for their very best.
I've narrowed this year's list of my favorite records down to 25 titles that I would have happily included in a Top 5 list at the end of a typical year.  I invite you to listen to standout tracks, counting down from #25 to #11. And then, in an upcoming post, I'll take you through the top 10.
But first… the Honorable Mentions, all of which I listened to over and over again this year….
Honorable Mentions in Alphabetical Order:
Anais Mitchell and Jefferson Hamer – Child Ballads
Arctic Monkeys – AM
Ashley Cleveland – Beauty in the Curve
Black Rebel Motorcycle Club – Specter at the Feast
Buke and Gase – General Dome
Daughter – If You Leave
Elvis Costello and the Roots – Wise Up Ghost
Frightened Rabbit – Pedestrian Verse
James Blake – Overgrown
Jason Isbell – Southeastern
Jim James – Regions of Light and Sound of God
John Grant – Pale Green Ghosts
John Hopkins – Immunity
Kacey Musgraves – Same Trailer Different Park
Local Natives – Hummingbird
Phosphorescent – Muchacho
Sarah Masen – The Trying Mark
The Haxan Cloak – Excavation
The National – Trouble Will Find Me
They Might Be Giants – Nanobots
Various (soundtrack) – Inside Llewyn Davis
And now, the featured selections. Ready? Put on your best headphones, and here we go…
25.
Various – Son of Rogue's Gallery: Pirate Ballads, Sea Songs & Chanteys
This double album — the sequel to Rogue's Gallery —  is a bumpy ride, and it just might make you seasick. But once in a while, it delivers something truly memorable… either for its beauty, its novelty, its vulgarity, or its audacity. I imagine that's kind of representative of a life lived at sea.
If you make the whole journey, you'll sail with Shane MacGowan, Johnny Depp, Gore Verbinski, Robyn Hitchcock, Beth Orton, Sean Lennon, Iggy Pop, Macy Gray, Ed Harcourt, Nick Cave, Patti Smith, Robin Holcomb, Gavin Friday, Michael Stipe, Courtney Love, Frank Zappa, Dr. John, Marianne Faithfull, Kate & Anna McGarrigle, Richard Thompson, Tim Robbins, Matthew Sweet, Susanna Hoffs, and more.
You'll tell strange tales when you're done. For example, imagine you find yourself down in the hold with a bunch of drunken sailors singing along with Captain Tom Waits and his First Mate Keith Richards…
24.
Patti Griffin – American Kid
I'm not quite ready to write about this album yet, as I've only just begun listening. But it belongs on this list, no doubt about it.
23.
Paul McCartney – New
At 71, the bright and shining Beatle delivers a seven-layer cake of an album, exploding with playful production and melodies that demonstrate why some call him "the greatest living pop star." Personally, while I love some of McCartney's songs and appreciate his place in music history, I've never found his solo records to be very satisfying. This time around, he sounds great. Some will complain it's overproduced, but this is just the razzle-dazzle launch of 15 songs that will sound good however you arrange them. If you find the sound too crowded, at least appreciate the bones of the songs, which are strong. Just listen to the title song, or this one…
22.
Mavis Staples – One True Vine
Thank you, Jeff Tweedy, for not letting your first collaboration with this great Gospel singer stand as a one-time venture. The second time around is even stronger than the first.
21.
Sarah Neufeld – Hero Brother
Turn this one up loud. The violinist for Arcade Fire hasn't just created 12 songs. She's discovered 12 environments, and the more you immerse yourself, the more you find yourself on a strange, dark tour of new sounds. Hypnotic.
http://www.youtube.com/watch?v=aSHDmPyp86A
20.
Ballaké Sissoko – At Peace
Two years ago, my house filled up with the music of a 21-string West African harp called a kora, played by Ballaké Sissoko. Sissoko's collaboration with Vincent Segal, Chamber Music, blew me away and became the soundtrack of my year. That such extraordinarily beautiful music could come from such a wart-torn region was inspiring. It was my favorite record of 2011. At Peace is like a Volume Two. The focus is more directly on Sissoko, but a variety of guests create fascinating tensions and textures.
19.
Sting – The Last Ship
This was the year when musical giants of my high-school and college experiences came storming back to prove that they haven't lost a thing. One of the most astonishing was the return of Sting, and not just Sting but the Sting who wrote and recorded one of my all-time favorite albums—The Soul Cages. It wasn't his most popular album, but it was certainly his most personal and ambitious. And this, a collection of songs he's recorded for a stage production, works beautifully as a sequel. It even references those songs at times. And this, the opening track, is one of the most impressive songs I've ever heard from him. Welcome back, Captain.
18.
The Bryan Ferry Orchestra – The Jazz Age
Speaking of old-timers: I certainly never expected this… Bryan Ferry, reinventing some of his career's classics as music for a 1920s jazz band. And it fit in beautifully on the soundtrack for Baz Luhrman's The Great Gatsby. I had a difficult year, to put it simply, and was often in need of spirit-lifting tunes. This was like a huge blast of joy at the push of a button. I'm grateful.
http://www.youtube.com/watch?v=A2LhVazAFGY
17.
Laura Marling – Once I Was an Eagle
This one was a "grower" for me. I fell head over heels in love with Laura Marling's 2010 breakthrough I Speak Because I Can. How could someone so young deliver with such skill and such maturity — in both writing and vocals? The comparisons to Joni Mitchell were everywhere, but I find her wonderfully unsettling in ways that remind me of St. Vincent's Annie Clark and Suzanne Vega.
Marling's 2011 release A Creature I Don't Know was darker, more minimalistic, and musically less engaging. Once I Was an Eagle falls somewhere between the first two efforts. But in terms of lyrics, it's her most ambitious and sprawling, full of sneaky melodies that morph from one kind of animal into another. It may not have the punchy production of the Marling album I love best, but then again its strength lies in its live quality… and the sense that she could just go on playing for hours, new songs pouring out of her spontaneously. I suspect we're enjoying the early years of an artist who will become legendary. She's halfway there already.
16.
The Milk Carton Kids – The Ash and Clay
I first saw The Milk Carton Kids as an opening act for Over the Rhine, and it was one of those experiences where you immediately decide that these guys would've been worth the price of admission all on their own. A year later, boom! Here's the full album that I might have expected from them a few years down the road, after they've played as a team for several years. I'm not the first to recognize that they go together like Welch and Rawlings, Simon and Garfunkel, and Flight of the Concords… all at once. It's tough to single out one track, as they can be profound, playful, heartbreaking, or hilarious, depending on their subject. But "Memphis" sounds to these ears like the track that will keep on unfolding with new revelations for years to come.
Enjoy the album version, or the live Prairie Home Companion version.
15.
Sigur Rós – Kveikur
Just when I thought this band had settled into predictability, here comes a surprisingly dark, strange, abrasive, and fascinating new record. I like Mack Hayden's take at Paste:
It's refreshing to see a band so accustomed to scoring the more pleasant of our dreams and fantasies dealing with a sonic territory at times more close to nightmare. Though Kveikur is more anxious and busy than a lot of their past output, it still possesses the heavenly quality all their other records so admirably held on to as well. But even in Paradise, the angels fell. Kudos to Sigur Rós for getting the sound of it on tape.
14.
Foxygen – We Are the 21st Century Ambassadors of Peace & Magic
Most rock bands learn by copying their influences. It's another thing to absorb them until they come so naturally, applying them to imaginative new material and establishing a distinctive personality at the same time. Foxygen's ambitions suggest they view The Beatles, The Stones, The Velvet Underground and… Belle and Sebastian? … to be the 20th Century Ambassadors of… those things. Most of those influences — and several others — have been noted by pretty much any reviewer covering this album, and, well, anybody else who's heard it. Like World Party did in the '90s, Foxygen seems as excited about paying homage as they do about making their mark. They may have a few more albums to go to demonstrate that they're the ambassadors of this century, deserving of the respect of their influences. But the highlights of this record have certainly won my attention, and I'm happy to consider them early contenders.
13. 
Julia Holter – Loud City Song
Remember Peter Gabriel's So? Remember the strange final track — "Excellent Birds," featuring Laurie Anderson? Most listeners remember only the big hit singles, but I still love that weird, wild, haunting track. And thus, I love this album too.
To be honest, I really don't understand what's going on this record. To continue being honest, I am more than happy to go on listening, meditating, and enjoying the mystification. Because the sounds, the rhythms, the riddles, the ethereal vocals and flirtatious rhymes are enchanting. If you're prone to experiencing synesthesia, I suspect this album will give you some trippy sensations.
By some spectacular coincidence, I listened to this album for the first time just a few days after seeing Gigi, the 1958 musical motion picture starring Leslie Caron. The connection didn't immediately occur to me, but when I read about it later, it made all kinds of sense.
In a musical landscape, I'd call Holter's music a mysterious canyon worth exploring. It's a foggy trail, winding and strange, and you might get lost. It's for adventurous listeners who like the challenges of records by My Brightest Diamond. It might even belong on a map near the magnificent peaks of Bjork and Kate Bush records. This is my first venture into her work, and I'm going to start branching out to hear what else she's done.
At the moment, this is my favorite track…
http://www.youtube.com/watch?v=0YL3XQULiwA
And this is the opening track…
12.
Volcano Choir – Repave
Speaking of albums that sound so good, most listeners will happily go along with confounding lyrics… here's a keeper. The album cover is perfect, as this record is positively oceanic, tidal, full of thrilling swells, mighty crashes, and stretches of dreamy beauty. I've had mixed feelings about Justin Vernon's Bon Iver albums, but the sounds here are so powerful that I'm nervous. If Vernon ever starts singing lyrics that aim higher than this weird and woolly wordplay, Volcano Choir could make a record for the ages.
11.
Nick Cave and the Bad Seeds – Push the Sky Away
I can't say it any better than Thom Jurek said it here.
Check back soon for #10 – #1.