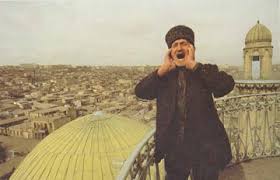 The Minneapolis City Council in March approved a resolution to allow the public broadcast of the Muslim Call to Prayer. It became one of the few U.S. cities to do so, and the largest, so far.
The Middle East Eye quotes the resolution:
Muslims have been a part of the fabric of America for over 400 years since the first Muslims in America arrived as slaves… and Minneapolis has become home to one of the largest populations of Somali and East Africans in the nation, and their Muslim faith is welcome here.
The Twin Cities of Minneapolis and St. Paul are home to around 182,000 Muslims.
Councilman Jamaal Osman, a Muslim, led the effort to allow broadcast of the Call to Prayer. He notes that there will be limitations. The noise level will be 70 decibels or less, slightly louder than ambient street noise. Of the five traditional daily calls to prayer only three will be broadcast, between 7:00 A.M. and 10:00 P.M. That same time limit applies to church bells.
Expanding Call to Prayer
In 2020 Minneapolis Mayor Jacob Frey gave the Dar al-Hijrah Mosque permission to broadcast the Call to Prayer, in Arabic adhan, five times a day during Ramadan. Covid was keeping people largely in their homes. Empty mosques meant Muslims were not able to hear adhan at all. The new resolution expands this permission to the entire year but at the same time limits it to the three calls during most people's waking hours. Mosques will remain silent for the first and last of these calls. The website "Learn Religions" names and describes the five Calls to Prayer:
Fajr: This prayer starts the day out before sunrise with the remembrance of God.
Dhuhr: One breaks from the day's work shortly after noon to remember God and seek His guidance.
Asr: Late in the afternoon one takes time to remember God and the greater meaning of one's life.
Maghrib: Muslims remember God as the day closes, just after sunset.
Isha: Muslims remember God's presence, guidance, mercy, and forgiveness before retiring for the night.
Mixed reaction and my take
I expected to see complaints, including rancor, on social media and in responses to online news; and I did see some. Others compare the Muslim call to prayer to Church bells announcing the hours and calling Christians to worship. These sound out freely during the same time frame. The Muslim call is different in that in consists of a human voice and words, but those words are in a language few non-Muslims understand. For me that would be a sound hardly more intrusive than the ringing of a church bell. I've written about what that bell has meant to me here.
In my many years I think I've lived for a total of about nine months far enough away from a Catholic church that I couldn't hear the bells. For many of those years that sound included daily renderings of various traditional Catholic hymns.
The Muslim Call to Prayer may be a little longer than that, but you get the idea. Minneapolis and a few other cities have merely granted to Muslims a right equivalent to what Christians long have had.
I'd say it's step forward for American religious freedom and interreligious fellowship.  I've never heard the Muslim Call to Prayer in real life, but I can imagine it telling me to "remember God." I'm looking forward to my next visit to Minneapolis.
Image credit: River Campus WM1