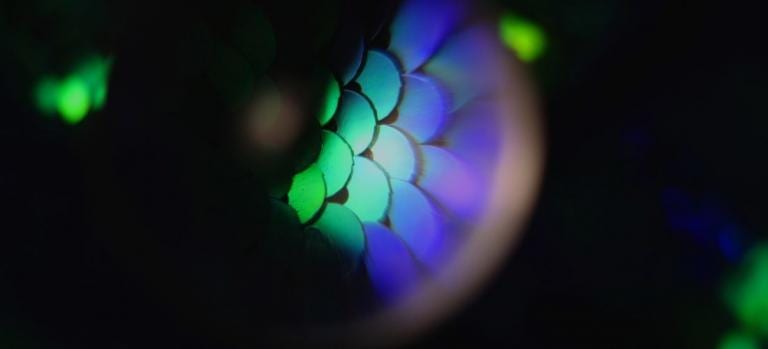 Whether it be at a sweaty, heartbeat thumping rave or a sticky floored pub band gig, I love to dance. Give me cheesy disco, give me a 'too many glasses of wine with friends' accidental front room dance floor. Take me to a terrible wedding with the sort of music I'd cringe about on daytime TV adverts. I hear music and my body wants to move.
I'm even having a little sit-down boogie to Stevie Nick's Fleetwood Mac as I write this.
Some of my most cherished memories involve music, dance, and rhythm. Some days I don't have the energy to cook a meal or walk into town, but I can stay on the dance floor for hours, the music filling me with energy and lifeforce.
Dance has always been a vital part of human connection. It's as much a part of community as story telling or food sharing. It's part of what brings us together and helps us form bonds.
I can dance around my front room alone; I can jiggle my butt to my iTunes whilst standing on the tube train. It's better than no dance but it doesn't give the same buzz as a crowded room full of people synchronised in their enjoyment of the beat.
I love the dimmed lighting, the enclosed atmosphere, the energy of the band playing. Their ability to create and weave sounds invigorated by the energy I raise by dancing, creating a spiral which feeds each other. My body sweating, my hair and dress twirling. Those who aren't dancing are singing, clapping, enjoying.
In a pandemic world enclosed spaces, sweaty bodies, and uncovered open mouths are some of the most dangerous things you can do.
Live music returned to my town this summer, but the rules stated no dancing, no singing, no standing up even.
Music without dance.
St Patrick's Day gave us the Dropkick Murphy's Boston concert livestreamed across the world.
Music without community closeness.
Is it that much of a surprise the two things lockdown is commonly being broken for are protests and illegal raves?
Not to me.
Most, if not all, cultures have evolved to dance. It's a human need. We tell stories, we share food, and we dance. We bond as a society through our love of music and moving to the beat.
It releases endorphins which are much needed during these uncertain times.
You can't tell me COVID lockdown is "just like the Blitz" because in the Blitz the dancing and singing never stopped.
During lockdown, my friend and I facetime danced to the same playlist every Saturday evening. It was a small part of keeping ourselves positive and holding onto a part of our weekend routine.
If we couldn't go out and dance at least we could dance together, albeit banned from being physically in the same room.
I understand why live gigs and raves can't continue during the pandemic.
There's no argument from me about mass religious gatherings not including dance and song.
But just because I understand and will follow the important guidelines doesn't mean I don't feel sad.
What can we, as human beings who love to get together and dance, do to replace the feeling of togetherness, community, and plain endorphin rush we get from gathering to enjoy music?