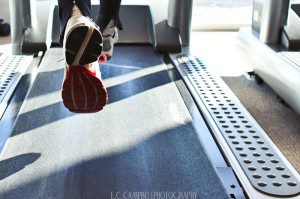 More!  
I've been in some form of leadership role for 30 plus years. Over that time I can boil down 80% of the feedback I've received to four words: "we should do more."   Sometimes, quite boldly, the feedback is "you should do more." As a person afflicted with a constant drive to accomplish, a keen sense that "things" can be better, and an overflowing task list, these "shoulds" were generally unhelpful.  Of course as a leader, I threw my fair share of "shoulds" around as well!  In this post I ask, "Is the Faith and Work conversation unintentionally piling on another list of "shoulds" to already overloaded lives?"
Luke records a stern warning against this dynamic:
Jesus replied, "And you experts in the law, woe to you, because you load people down with burdens they can hardly carry, and you yourselves will not lift one finger to help them. (Luke 11:46)
Burden Creator or Burden Reliever
For those of us invested in this faith/work conversation, wow do we avoid Jesus warning, avoid piling on another list of shoulds? Four suggestions:
Validate what is already being done.   Find they ways those in your circle have fostered clear connections between their faith and their approach to work. Celebrate the strides they are making in ethics, in care for their fellow employees, and in generosity, etc.
Think "different" not "more." Telling an overloaded person to do more is cruel and unusual punishment. Showing them there's a way to approach work differently could bring relief. Much of faith/work integration is seeing our work through a different lens. 
Trust Jesus as teacher. "Follow me and I will teach you…" this is Jesus invitation to each of us. He invites us into a process of learning for which he is responsible. If I invite him to teach me, he will. Change is assumed. But being led in an organic process is much less overwhelming than uploading an additional list of obligations.  (click here for a bit more on the process nature of the journey)
Remember Faith is About Confidence in Another.   There are three views of faith in Jesus and only one protects us from exceeding the capacity of our "should" list. 
We can see Jesus as our role model and teacher. Stopping here is the quick route to burnout and disillusionment. As Jesus liked to say, "only God is good." He's an impossible role model to follow on our own. 
We can see Jesus as the provider of our forgiveness before God. This is helpful. Grace is provided for me to face my failures. But this approach doesn't do much for helping me deal with the "shoulds" coming my way.
Jesus invites us to see him as the provider of our very lives, the source of the wisdom and strength required for each day. ("Without me, you can do nothing."   "With God, all things are possible.")
The faith we speak of as the first half of the faith and work formula, is this total confidence in Jesus as model, forgiver, power. It's the real-time provision of forgiveness and power that make following Jesus into the marketplace different from "try harder" approaches to change.
  Watch the Speed on the Treadmill
This grace-centered foundation is essential as we explore living your faith in the context of our work (see more on the grace center here). Without a gospel center, we are merely speeding up the demand treadmill of our lives. This practice drives spiritual fatigue and eventually we hit the stop button or fly off the end!
  Your Turn
In your view, what keeps the faith/work conversation away from stifling "shoulds" and centered on liberating truth?
—— Photo, courtesy of E'Lisa Campbell, https://www.flickr.com/photos/eccampbellphotography/5447958713 Permission granted as part of Creative Commons:  https://creativecommons.org/licenses/by-sa/2.0/