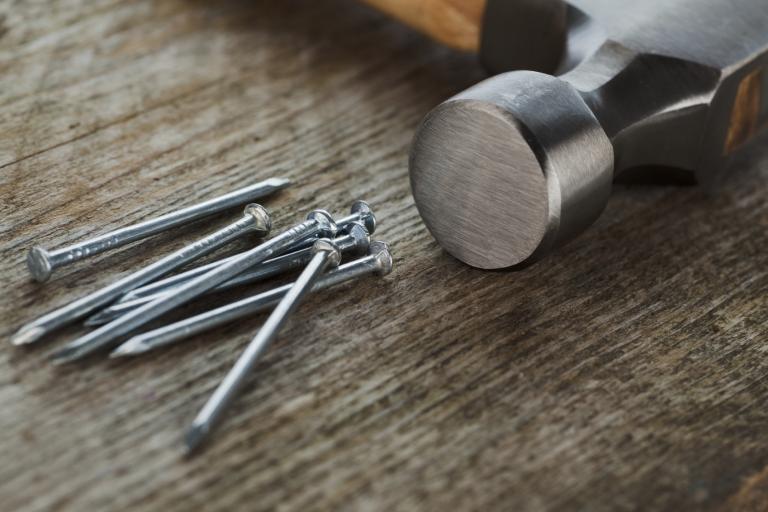 Resources:
The Faith/Work Conversation is exploding all over the US and really around the world.  Here is a list of resources I have found very helpful.
Books:
Every Good Endeavor: Connecting Your Work to God's Work by Tim Keller with Katherine Leary Alsdorf.   This is perhaps the most theologically routed and intentionally comprehensive book on the place of work in God's economy.   Keller and Alsdorf walk readers through work in light of the biblical story—good creation, be-spoiling fall, process of redemption. The book gives some examples of applying the implications yet is realistic in the need for more process and work on the practical side of work-life under the leadership of Christ.
God At Work: The History and Promise of the Faith at Work Movement by Dr. David W. Miller. This book is a comprehensive study of the history of the faith and work integration conversation within Christian contexts. It is very helpful to understand where the current movement has come from. Miller's 4-e division of faith-work integration thought is very helpful and the basis for my own model. He closes with a number of practical suggestions for churches. (See: http://www.patheos.com/blogs/marketplacefaith/2015/06/faith-and-work-location-tracking/ AND http://www.patheos.com/blogs/marketplacefaith/2015/08/the-why-behind-your-work/)
The Fabric of this World: Inquiries into Calling, Career Choice, and the Design of Human Work by Lee Hardy.  Dr. Hardy does an excellent job sharing the history of the Christian concept of calling as well as a concise review of the history of modern management theory.  He brings these themes together to answer deep questions regarding how we should chose our jobs and careers.  The big idea: each of us is called to use his/her gifts to maximize our service to our neighbors.
Work Matters: Connecting Sunday Worship to Monday Work by Tom Nelson. Like Every Good Endeavor, this book provides a comprehensive view of the place of work, both in terms of God's plan and our life experience. Nelson deals head on with the frustrating nature of work in a fallen world. He shares a number of ways to redeem work now. And he ultimately points to the hope of the Jesus perfect, future, reign as the answer to our challenges with work.
How The Church Fails Business: and what can be done about it by John Knapp. Knapp's book is a deep dive into the divide between church life and work life. He provides thorough and historical analysis regarding how we arrived at place where church and work are treated as separate and unconnected spheres of one's life. He then goes on to flesh out avenues to bridge the divide. This is a very insightful and readable book.
The Other Six Days: Vocation, Work, and Ministry in Biblical Perspective by J. Paul Stevens. Stevens lays out a deep theology behind a more integrated approach to faith and work. He identifies at least two major causes of the work/faith workplace/worship place divide: the two tiered clergy/laity system and the omission of the creation/cultural mandate from the definition of God's mission on earth. Stevens shows that theology matters. Incomplete theology has left the church with little to say about where her people spend most of their time
Why Work by Dorothy Sayerswas a contemporary and colleague of C.S. Lewis and wrote the following piece on the importance of faith speaking into the world of work. Article Link
Sites and Blogs:
Patheos Faith and Work Channel. A number of bloggers posting regularly on faith and work related issues. http://www.patheos.com/Faith-and-Work 
Made to Flourish. The Made to Flourish network is devoted to seeing faith/work discipleship thrive in the church. Made to flourish provides a national network for pastors who are devoted to integration. They also provide connections to other resources: http://www.madetoflourish.org. Listen on my thoughts regarding the importance of faith-work teaching by pastors: http://www.madetoflourish.org/dr-chip-roper-one-of-the-most-strategic-things-pastors-can-do/ 
Redeemer's Center For Faith and Work.  (www.faithandwork.com)  Redeemer Presbyterian Church in NYC provides excellence industry specific resources and conferences around faith and work related themes.
The Theology of Work Project.  (www.theologyofwork.org) Provides a searchable archive of all the faith and work related biblical data, including
The Institute for Faith, Work, and Economics. (http://tifwe.org) TIFWE provides a very rich weekly digest of articles and research. They are also working to foster national and metro networks of those devoted to learning about faith/work connections.
LeTourneau's Center for Faith and Work. (http://www.centerforfaithandwork.com) Also a source of faith/work teaching, resources, and inspirational stories.
Lausanne Movement: Marketplace Resources.  (http://www.lausanne.org/library?_sft_post_tag=workplace-ministry)  LOP 40 is a very helpful resource on this page.
Conferences
Movement Day: Movement Day is a 1-day annual conference in New York City (Fall) and in Dallas (January) that connects faith and work to the advancement of the Gospel in cities. At New York's Movement Day we will have 3 marketplace events. (www.movementday.com) 
Center For Faith and Work: (http://www.faithandwork.com) Is the Faith and Work ministry of Redeemer Presbyterian Church. Every fall they have a conference, which includes a pre-conference workshop for Pastors. 
Acton University: (http://university.acton.org) A spring event every year highlighting the intersections of faith, work, and economics.
Photo: 
https://en.wikipedia.org/wiki/Logistics#/media/File:Modern_warehouse_with_pallet_rack_storage_system.jpg, Axisadman – Own work, https://creativecommons.org/licenses/by-sa/3.0/deed.en